Latest News on Jesse Belsky
Stage Credits
Productions
[Off-Broadway, 2010]
Lighting Designer
[New York, 2005]
Lighting Designer
Stage
Productions
[Off-Broadway, 2010]
Lighting Designer
[New York, 2005]
Lighting Designer
Jesse Belsky News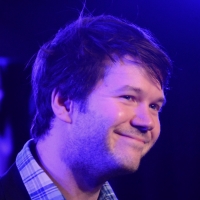 Deaf Actor James Caverly to Star as Harold Hill in Olney Theatre Center's THE MUSIC MAN
by Chloe Rabinowitz - May 16, 2022
Olney Theatre Center is presenting a revolutionary production of Meredith Willson's The Music Man that casts a Deaf actor, James Caverly in the lead role of Harold Hill.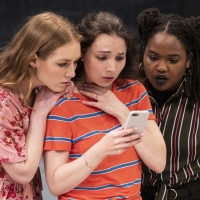 BWW Review: JOHN PROCTOR IS THE VILLAIN at Studio Theatre
by David Friscic - May 3, 2022
Topical themes rule the day at the current production at Studio Theatre's current production John Proctor is the Villain. This is a play that has good intentions to spare, fine acting, and superb production values but never quite gels as it tries to do too much at the same time.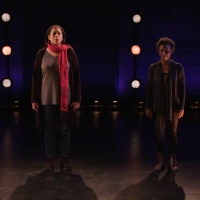 BWW Review: UNTIL THE FLOOD at Studio Theatre
by Barbara Trainin Blank - Apr 20, 2021
DC's Studio Theatre is known as a leading contemporary theater, and the subject matter of its current production can scarcely be more so. Inspired by the police killing of young Michael Brown in 2014 in Ferguson, Mo., and based on dozens of interviews conducted in its aftermath across the city's communities by playwright Dael Orlandersmith, Under the Flood goes beyond any specific such shooting to explore African American-White relations on a much-broader and emotionally charged scale. The anger and mistrust, the occasional ties of friendship. Personal success and failure amidst social upheaval.
Casting Set for Dominique Morisseau's PIPELINE at Studio Theatre
by Chloe Rabinowitz - Dec 12, 2019
Casting is set for Studio Theatre's production of Pipeline, playwright Dominique Morisseau's searing drama about the school-to-prison pipeline and a mother desperately trying to keep her son from becoming ensnared in it. The production runs January 15-February 16, 2020 and is directed by Awoye Timpo. Starring are DC theatre favorite Justin Weaks (Studio's Curve of Departure) as high school student Omari and Andrea Harris Smith making her Studio debut as his mother, public school teacher Nya. In its recent People Issue, Washington City Paper's called Weaks a 'standout,' going on to say: 'D.C. theater audiences love Justin Weaks. ...Weaks came to D.C. for a job about four years ago, not expecting to stay. But he kept getting cast in shows, and lucky for local theatergoers, he's still here.'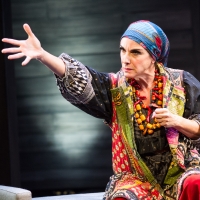 BWW Review: EDWARD ALBEE'S OCCUPANT at Theater J
by Rachael F. Goldberg - Nov 14, 2019
'Occupant' is a beautiful, intimate piece about a fascinating woman, presented in a clever and engaging manner. Every element of the production is thoughtful, and it's thoroughly enjoyable to settle in for an evening with Louise and her part-admiring, part-critical interviewer.
BWW Review: 1 HENRY IV at Folger Shakespeare Library
by Rachael Goldberg - Sep 11, 2019
Folger's 2019 Season opener deftly tells the tale of king's reign and the rebellion he faces, a prince burdened by expectations, and the struggles of family, honor, and duty. Rosa Joshi's production enchantingly revives this age-old tale with the help of stunning sets, expert staging, and a phenomenal cast.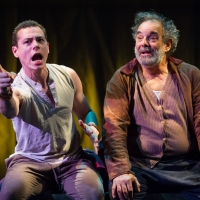 Photo Flash: Folger Theatre Opens The 2019/20 Season With 1 HENRY IV
by A.A. Cristi - Sep 4, 2019
Folger Theatre opens the 2019/20 season with 1 Henry IV, Shakespeare's richly layered coming-of-age tale of power, rebellion, honor, and redemption. The production is directed by Rosa Joshi (co-founder of Seattle's upstart crow collective theater company in Seattle; Henry V and As You Like It at Oregon Shakespeare Festival), who makes her DC directorial debut at the Folger.