Latest News on Jennifer Edwards
Photos
Jennifer Edwards (as Diana), Jeff Schlotman (as Saunders), Elizabeth Morris (as Maggie) and Dana Laite (as Max)
From: 
Date:
10/02/2008
Jennifer Edwards (as Diana), Jeff Schlotman (as Saunders), Elizabeth Morris (as Maggie) and Dana Laite (as Max)
From: 
Date:
10/02/2008
Jennifer Edwards News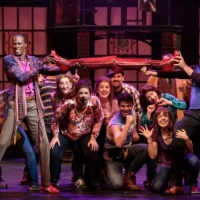 Review: KINKY BOOTS at Moonlight Amphitheatre proves 'there is no business like shoe business'
by E.H. Reiter - Sep 21, 2022
Like Cinderella, KINKY BOOTS the musical playing at Moonlight through October 1st knows that a good pair of shoes can change your life. This high-energy and heartwarming musical brings plenty of laughs and may have you shopping for some new shoes by the end.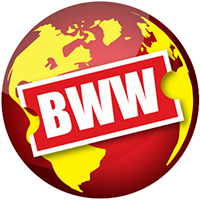 Bodhi Tree Concerts Presents New Production of DIDO AND AENEAS at Bread & Salt
by Stephi Wild - Aug 31, 2022
Bodhi Tree Concerts presents a new, fully staged production of Henry Purcell's iconic opera, Dido and Aeneas, playing for three performances on September 23, 24, and 25 at Bread & Salt in Logan Heights.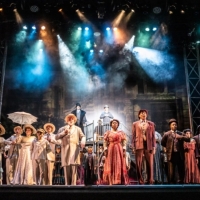 Review: RAGTIME Brings Gorgeous Vocals and Soaring Music to Moonlight Amphitheatre
by E.H. Reiter - Aug 24, 2022
RAGTIME at Moonlight Theatre offers gorgeous vocals, an epic 38-member cast, and a 25-piece orchestra for the audience to enjoy. This acclaimed musical is playing through September 3rd at the Moonlight Amphitheatre.
National Center For Choreography - Akron Releases Third Season of INSIDE THE DANCER'S STUDIO
by Stephi Wild - Aug 16, 2022
The National Center for Choreography - Akron (NCCAkron) has launched the third season of Inside the Dancer's Studio, a podcast that brings listeners into the process of creating dance.
Broadway Veterans and Regional Favorites Bring Moonlight Stage Productions' Revival of RAGTIME to Life This Summer
by Grace Cutler - Jul 30, 2022
Two veterans of Broadway join a cast of 38 along with a full-size pit orchestra of 26 performing live for Moonlight Stage Productions' revival of the epic musical experience "Ragtime" from August 17 through September 3.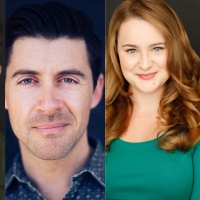 SOMETHING ROTTEN to Make Regional Premiere at The Moonlight This Month
by Chloe Rabinowitz - Jul 6, 2022
Moonlight Stage Productions will welcome audiences to the renaissance for its third musical of its 2022 season when it produces the hilarious Broadway hit "Something Rotten!" at the Moonlight Amphitheatre, July 20 through August 6 at 8 p.m.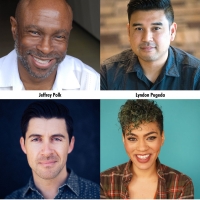 MEMPHIS Opens Moonlight's 41st Season Next Month
by Stephi Wild - Apr 12, 2022
This critically acclaimed musical won four Tony Awards in 2010 including Best Musical and Best Original Score, four Drama Desk Awards including Outstanding Musical and Outstanding Music, and four Outer Critic Circle Awards including Outstanding Musical and Outstanding Score.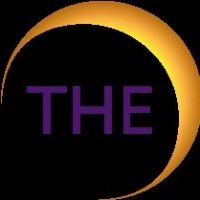 MIRACLE ON 34TH STREET Announced At The AVO Playhouse in December
by A.A. Cristi - Nov 24, 2021
The AVO Playhouse, located in Vista's historic Vista Village, will once again come alive for the first time since the COVID-19 pandemic shuttered the performing arts industry in 2020.
Moonlight Stage Productions' to Present BEAUTY AND THE BEAST
by A.A. Cristi - Jul 6, 2021
Disney's "Beauty and the Beast," the award-winning worldwide smash hit Broadway musical, continues Moonlight Stage Productions' 40th anniversary summer season with performances scheduled July 21 through August 7 at 8 p.m. at the Moonlight Amphitheatre.
BWW Review: ONCE ON THIS ISLAND at Moonlight Stage is not to be missed
by E.H. Reiter - Jun 18, 2021
ONCE ON THIS ISLAND, now playing at Moonlight Amphitheater through July 3rd is a joyful, colorful, and exuberant show with powerhouse vocals that would blow the roof of the theatre if the amphitheater had one.