Latest News on Ian Rankin
Ian Rankin News
Edinburgh International Book Festival Announces Communities Programme and Citizen Events This August
by Stephi Wild - Jul 19, 2022
Throughout the year the Edinburgh International Book Festival brings authors, artists, and audiences together to inspire each other, share stories, and bring books to life via its longstanding Communities Programme. This August a selection of events, designed both for, and by those taking part in the programme, will unfold against the backdrop of the Book Festival, as well as at other locations across the country, both live in-person and online.
Hampstead Theatre Announces Alfred Fagon's THE DEATH OF A BLACK MAN and RAYA
by Stephi Wild - Mar 16, 2021
Hampstead Theatre has announced its first live productions for 2021.  Alfred Fagon's darkly compelling, The Death of a Black Man will run from 28 May until 10 July having originally premiered at the theatre in 1975.  46 years on, this rare revival from the Black British playwriting canon, raises many of the same questions we face today surrounding identity, capitalism and sexual politics. 
Dame Maggie Smith and Kathleen Turner Will Appear in Conversation With Gyles Brandreth
by Stephi Wild - Feb 19, 2021
Academy Award winner Dame Maggie Smith and two time Golden Globe winner Kathleen Turner will be in conversation with broadcaster and actor Gyles Brandreth on 8th April 2021 for an online in conversation event.
Capital Theatres Thanks Public After Raising £86,900 Through Crowdfunder Campaign
by Chloe Rabinowitz - Oct 6, 2020
Capital Theatres, Scotland's largest theatre charity, today thanked the public for its incredible support of the theatres through its Crowdfunder campaign, an urgent appeal for support launched last month.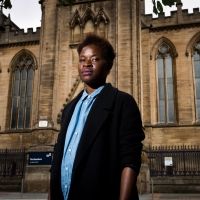 National Theatre Of Scotland Announces New Digital And Streamed Theatre Projects
by Chloe Rabinowitz - Oct 1, 2020
The National Theatre of Scotland is set to continue its new work over the coming months, with an innovative mix of streamed theatre and digital projects, including two new productions from leading Scottish creatives Hannah Lavery and Adura Onashile, both addressing urgent contemporary and historical issues around race in Scotland today.
Capital Theatres Reveal Impact Of Dementia Friendly Work
by Stephi Wild - Aug 13, 2020
Capital Theatres is Scotland's largest independent theatre charity, staging over 700 performances each year across the Festival Theatre, the Kings Theatre, and The Studio. Alongside this diverse programme of national and international artistic work, sits Capital Theatres' extensive learning and participation programme.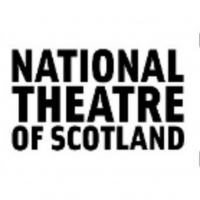 National Theatre Of Scotland Announces New Scenes For Survival Films, First BBC Scotland Broadcasts and iPlayer Releases
by Stephi Wild - Jul 30, 2020
Scenes for Survival, the ongoing digital project created by the National Theatre of Scotland, continues to entertain audiences with new weekly releases across BBC and National Theatre of Scotland online platforms.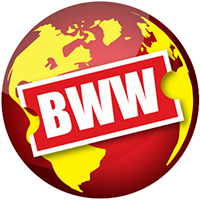 National Theatre Of Scotland Reveals First Scenes For Survival Films And Launch Night Details
by A.A. Cristi - May 20, 2020
The National Theatre of Scotland has today revealed the details of the Scenes for Survival launch night and the first a?oescenesa?? to be released as part of its crisis responsive artistic project:
The Cosmic Shambles Network Presents STAY AT HOME FESTIVAL
by Chloe Rabinowitz - Apr 20, 2020
Having run The Stay At Home Festival successfully for over month, Robin Ince and the guys at The Cosmic Shambles Network have decided to up the online ante. They have invited some of their regular contributors and friends to put together a Stay At Home Festival curriculum.