Henry Wadsworth Longfellow

Date Of Death:
March 24, 1882 (???)
Latest News on Henry Wadsworth Longfellow

Date of Birth: February 27, 1807
Date of Death: March 24, 1882 (75)
Latest News on Henry Wadsworth Longfellow
Henry Wadsworth Longfellow News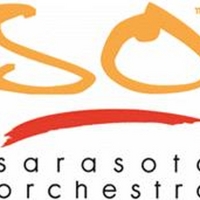 Sarasota Orchestra Announces April 2022 Concerts
by A.A. Cristi - Mar 10, 2022
Sarasota Orchestra concludes several of its subscription series in the month of April with exceptional fanfare. The first weekend of the month begins with the long-awaited first Masterworks program of Bramwell Tovey's tenure as Music Director. In the subsequent weeks, the Orchestra offers a rousing conclusion to its Pops and Great Escapes series with programs showcasing the Great American Songbook and music depicting the Wild West.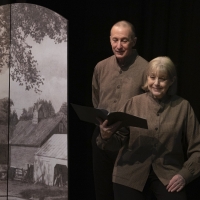 Pontine Theatre Presents THE ISLES OF SHOALS: The Eternal Sound Of The Sea This Month
by Stephi Wild - Mar 8, 2022
Pontine Theatre's original production, ISLES OF SHOALS:  the Eternal Sound of the Sea, will play at the historic 1845 Plains Schoolhouse theatre, located at 1 Plains Ave, Portsmouth NH,  18 - 27 March.  Performances are Fridays at 7pm, Saturdays at 3pm and Sundays at  2pm.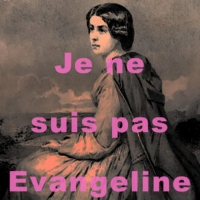 JE NE SUIS PAS EVANGELINE (I AM NOT EVANGELINE) Announced from Penobscot Theatre Company with The√Ętre Du R√™ve
by A.A. Cristi - Apr 15, 2021
Je Ne Suis Pas Evangeline (I am not Evangeline) will be the final offering of the Digitus Theatrum Main Course subscription series, streaming April 22 - May 9th.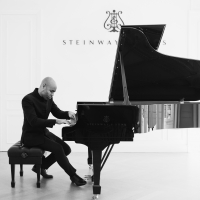 Sarasota Orchestra Announces Full 2021 'Ä" 2022 Season
by Chloe Rabinowitz - Apr 8, 2021
Sarasota Orchestra has announced the 2021 'Äď 2022 season, featuring a return to full orchestra performances. With the safety of concert attendees a top priority, Sarasota Orchestra is looking forward to returning to the concert hall this fall.
Penobscot Theatre Company Announces New Programming
by Chloe Rabinowitz - Jan 25, 2021
With an eye towards the second half of their popular Digitus Theatrum Season, Penobscot Theatre Company has announced the final two productions of their Main Course series: an interactive murder mystery and a brand-new film project, focused on Maine's unique Acadian heritage.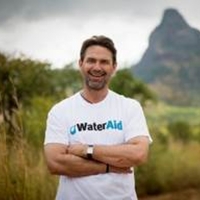 WaterAid Brings Showbiz Stars Straight To Homes With Virtual Christmas Concert
by Stephi Wild - Nov 27, 2020
WaterAid is hosting a star-studded virtual 'Christmas Get Together' on Tuesday 8 December from 6.30pm, bringing seasonal songs, festive readings and special performances to people's homes to raise money for the charity's Future on Tap appeal.
History At Play, LLC Presents Livestreamed Performance of VICTORIAN GOSSIP GIRL: ANNIE ADAMS FIELDS
by Stephi Wild - May 30, 2020
History At PlayTM, LLC has garnered nationwide attention for their one-woman living history performances, chronicling the lives of legendary women who changed society. In Victorian Gossip Girl: Annie Adams Fields, the Boston author, philanthropist, and original Gossip Girl dishes on the lives of her closest literary friends! 
Pontine Theatre Presents THE HOUSE OF THE SEVEN GABLES
by Julie Musbach - Sep 18, 2019
11-27 October, Pontine Theatre's co-directors, Greg Gathers & Marguerite Mathews, bring their unique approach to literary adaptation to Nathaniel Hawthorne's 1851 Gothic Romance, The House of the Seven Gables. Performances are Fridays at 7pm, Saturdays at 3pm and Sundays at 2pm.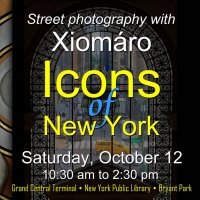 Street Photography Workshop In New York City By Xiomaro, Nationally Exhibited Artist And Published Author
by A.A. Cristi - Sep 5, 2019
'Icons of New York' is a street photography workshop scheduled for October 12, 2019 presented by Xiomaro, a nationally exhibited artist and published author. The workshop, limited to only six participants, is a spinoff from the larger and more basic classes he teaches at Weir Farm National Historic Site in Wilton/Ridgefield.

THE NATURE PLAYS Premiere At Mount Auburn Cemetery
by Julie Musbach - May 28, 2019
Announcing the world premiere of the The Nature Plays , the first series of site-specific short plays by Mount Auburn Cemetery's Playwright Artist-in-Residence, Patrick Gabridge. The Nature Plays run from May 30-June 9, 2019 at Mount Auburn Cemetery, 580 Mt. Auburn Street, Cambridge, MA.