Latest News on Enyi Okoronkwo
Enyi Okoronkwo News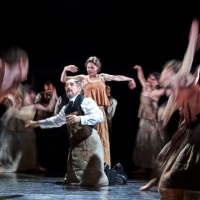 DR SEMMELWEIS Run Extended At Bristol Old Vic
by Stephi Wild - Jan 28, 2022
Bristol Old Vic today announces a week-long extension of the world première of Dr Semmelweis, based on an original idea by Mark Rylance, and written by Stephen Brown with Rylance. The production opened on 26 January, and now runs until 19 February 2022. 
Bristol Old Vic Announces Full Cast For DR SEMMELWEIS
by Stephi Wild - Nov 29, 2021
Tom Morris directs the previously announced Rylance (Ignaz Semmelweis), who is joined by Jackie Clune (Anna Müller), Sandy Grierson (Jakob Kolletschka), Felix Hayes (Ferdinand von Hebra), Enyi Okoronkwo (Franz Arneth), Clemmie Sveaas (Lisa Elstein), Thalissa Teixeira (Maria Semmelweis), Alan Williams (Johann Klein) and Daniel York Loh (Karl von Rokitanksy) with dancers Roseanna Anderson, Joshua Ben-Tovim, Megan May Cameron, Megumi Eda, Suzy Halstead and Millie Thomas.
BOLD Theatre Presents WHAT THEY FORGOT TO TELL US (AND OTHER STORIES)
by Stephi Wild - Sep 30, 2021
The debut event at the new BOLD Elephant venue, What They Forgot To Tell Us (and other stories) is an immersive promenade theatre experience about the power of stories.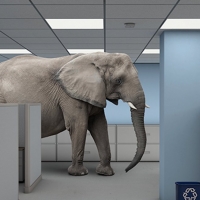 BOLD Announces First Live Theatre Events In New BOLD Elephant Venue
by Stephi Wild - Sep 3, 2021
Set across three floors of a vacant office building that once was a brewery, BOLD's Artistic Director Sarah Davey-Hull has opened BOLD Elephant as a performance space for immersive promenade work and new writing and a creative hub supporting freelance theatre-makers.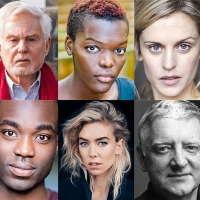 Hampstead Theatre's Associate Company, The Mono Box, Launches 'The Monologue Library'
by Stephi Wild - May 1, 2020
Hampstead Theatre's Associate Company, The Mono Box, has announced the launch of The Monologue Library, audio recordings of renowned artists performing their favourite theatrical speeches.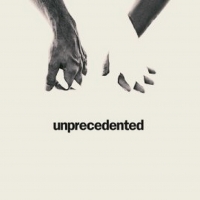 Gemma Arterton, Lennie James, Rory Kinnear, Alison Steadman and Meera Syal To Star In UNPRECEDENTED: THEATRE FROM A STATE OF ISOLATION
by Stephi Wild - Apr 21, 2020
The cast of over 50 UK actors taking part in Unprecedented: Theatre from the State of Isolation has been announced.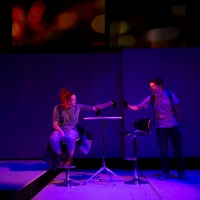 Hampstead Theatre's World Premiere Of THE HAYSTACK Extends Booking Until Thursday 12 March 2020
by Stephi Wild - Feb 25, 2020
BWW Review: THE HAYSTACK, Hampstead Theatre
by Anthony Walker-Cook - Feb 7, 2020
Terrorism. Online security. Passwords. Encryption. Cookies. These are all familiar terms in the modern world. Odds are, as audiences take their seats in the Hampstead Theatre to watch Al Blyth's new play The Haystack, they'll finish a text or quickly dash out an e-mail before turning off their phones. The walls have ears, they used to say a?' but now, the threat seems much closer, with the objects we rely on daily becoming tools to invade our privacy. But is this a necessary evil?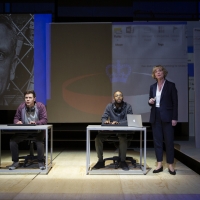 Photo Flash: First Look at THE HAYSTACK at Hampstead Theatre
by Stephi Wild - Feb 6, 2020
The Haystack at Hampstead Theatre opens this evening.
Photo Flash: Inside Rehearsal For THE HAYSTACK at Hampstead Theatre
by Stephi Wild - Jan 16, 2020
Hampstead Theatre presents the world premiere of Al Blyth's first full-length play, the explosive espionage thriller The Haystack.
Enyi Okoronkwo Frequently Asked Questions
How many Broadway shows has Enyi Okoronkwo been in?
Enyi Okoronkwo has not appeared on Broadway.
How many West End shows has Enyi Okoronkwo been in?
Enyi Okoronkwo has appeared on London's West End in 2 shows.
What was Enyi Okoronkwo's first West End show?
Enyi Okoronkwo's first West End show was Junkyard which opened in 2017