Latest News on Emma Smith
Stage Credits
  [West End]
Original London Production, 2005
Ballet Girl [Replacement]
Stage
Performances
  [West End]
Original London Production, 2005
Ballet Girl [Replacement]
Emma Smith News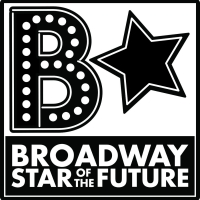 BWW Feature: BROADWAY STAR OF THE FUTURE at the Straz Center
by Deborah Bostock-Kelley - May 16, 2022
The Straz Center presents this Tony Awards® inspired showcase to honor Tampa Bay area high school theater productions, programs, and students. This event features performances from the 2021-2022 Outstanding Musicals and Best Performer Finalists, celebrating artistic excellence in theater and musical theater.
Photos: First Look at Off The Lake's Production of HEATHERS: THE MUSICAL
by Jerri Shafer - Mar 26, 2022
Based on the classic 1989 film. Westerberg High is ruled by a shoulder-padded, scrunchie-wearing junta: Heather, Heather and Heather, the hottest and cruellest girls in all of Ohio. But misfit Veronica Sawyer rejects their evil regime for a new boyfriend, the dark and sexy stranger J.D., who plans to put the Heathers in their place - six feet under. Off the Lake is the only student run, service based theatre organization @ The Ohio State University! We hope to see you there for a night of great theatre for a great cause! Heathers the Musical performances run March 24, 25, 26, April 1, 2 at 7 pm and March 27, April 3 at 2pm in the Lawrence Tower ballroom, 328 W Lane Ave, Columbus, OH 43201. Tickets will be available at the door in Lawrence Tower. We will be collecting donations for our service partner, Kaleidoscope Youth Center, with a suggested donation of $1 or a canned good.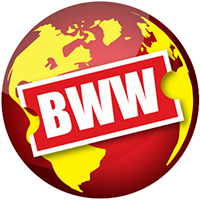 Stars Of Stage And Study Come Together To Launch Online Learning Platform A BIT LIT
by Stephi Wild - Oct 21, 2021
A brand-new digital learning platform is set to launch with the aim of making the latest academic research available to anyone, anywhere, in a fun and interactive format.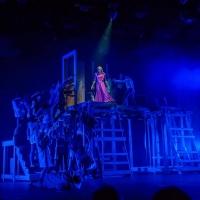 BWW Review: The World Premiere of 1820 THE MUSICAL is Moving and Modern
by Tyler Hinton - Aug 11, 2021
1820 THE MUSICAL at the Covey Center for the Arts is the world premiere of a moving, modern new musical about Joseph and Emma Smith. With a HAMILTON-inspired physical production and strong musical score mirroring THE GREATEST SHOWMAN (both also recent musicals about 19th-century visionaries), and book reminiscent of the Temple Square visitors center film JOSEPH SMITH: PROPHET OF THE RESTORATION, it tells the oft-repeated story with contemporary sensibilities.
Tickets On Sale For Bard On The Beach Festival's 32nd Season & Feature Film
by Chloe Rabinowitz - Jul 14, 2021
Bard on the Beach Shakespeare Festival is unveiling a 2021 Season with online programming designed to engage both its existing Festival community and reach out to new audiences across Canada and beyond.
Megan Wyler Releases First New Album In 8 Years 'Upside Now'
by TV News Desk - Jul 9, 2021
Written and recorded between London and Los Angeles, Upside Now features co-writes with the likes of seven-time Grammy Award-nominee Anoushka Shankar and the late guitarist Johnny McNabb, amongst others.
GREASE to Open This Week at the Granville Arts Center
by Chloe Rabinowitz - Jun 7, 2021
Garland Summer Musicals will present the Broadway and Film Classic Grease at the Granville Arts Center in Downtown Garland. Follow Danny, Sandy, the Pink Ladies, and the Burger Palace Boys as they navigate high school to an unforgettable soundtrack in this Broadway and Film hit!
Garland Summer Musicals Announces 39th Season Featuring GREASE and 9 TO 5: THE MUSICAL
by Chloe Rabinowitz - Apr 7, 2021
The Garland Summer Musicals has announced their 2021 Season opening with the Broadway and Film Classic Grease on June 11-13; June 18-20; followed by Dolly Parton's hilarious song and dance sensation 9 to 5: The Musical scheduled for July 16-18; July 23-25.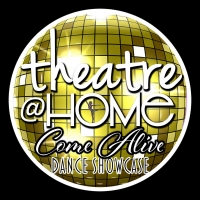 Theatre@Home Presents Theatre@Home Come Alive: Dance Showcase
by Stephi Wild - Jan 18, 2021
To mark Theatre@Home's seventh virtual production and first production for 2021, they will be presenting a virtual dance production premiering on Facebook & YouTube on January 29, 2021 at 8pm EST entitled Theatre@Home Come Alive: Dance Showcase.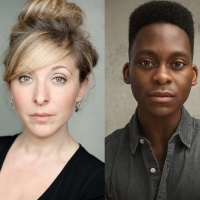 Tracy-Ann Oberman, Janie Dee, Tyrone Huntley and More Join Lineup For Bard From The Barn Series Three
by Stephi Wild - Sep 9, 2020
The Barn Theatre and Aaron Sidwell have announced the cast and creatives for the third and final series of their re-imagined Shakespeare series, Bard From The Barn.
Emma Smith Frequently Asked Questions
How many Broadway shows has Emma Smith been in?
Emma Smith has not appeared on Broadway.
How many West End shows has Emma Smith been in?
Emma Smith has appeared on London's West End in 1 shows.
What was Emma Smith's first West End show?
Emma Smith's first West End show was Billy Elliot which opened in 2005