Latest News on Emma Dennis-Edwards
Emma Dennis-Edwards News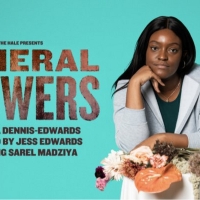 Emma Dennis Edwards' FUNERAL FLOWERS Embarks on UK Tour
by Marissa Tomeo - Mar 26, 2022
After hugely successful runs at the Edinburgh Festival Fringe 2018 (winning a Fringe First), the Bunker Theatre and the Roundhouse, Emma Dennis-Edwards' critically-acclaimed one woman show will tour the UK in a new production starring Sarel Madziya. The tour will visit York St John, the North Wall Oxford, Liverpool Everyman, Phoenix Exeter and Nottingham Playhouse. Funeral Flowers will also visit several prisons alongside an outreach programme exploring creative responses to the show from inmates.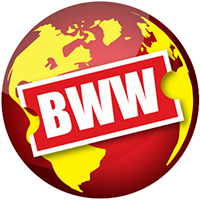 Shedinburgh Fringe Festival 2021 Programme Announced and Tickets Onsale
by Stephi Wild - Jul 23, 2021
Tickets will be available on a Pay What You Can system, starting at just £6. A minimum of 25% of every ticket bought for SHEDINBURGH 2021 will go into the SHED LOAD OF FUTURE FUND a fund to support the next generation of artists get to the Edinburgh Festival Fringe. Learn more about how to purchase tickets here!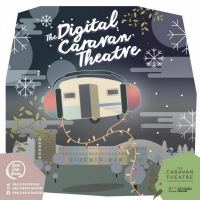 Digital Caravan Theatre Presents Retelling of THE EMPERORS NEW CLOTHES
by Chloe Rabinowitz - Dec 1, 2020
Small Truth Theatre's DIGITAL CARAVAN THEATRE has announced their new micro festive show for 2020! Bringing the best new writing to our digital micro theatre with a big heart. They are back for a Winter special - a cheeky retelling of 'The Emperor's New Clothes' by Olivia Mace.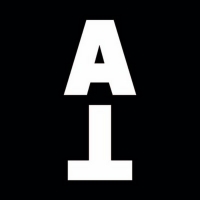 Almeida Theatre Announces Socially Distanced Season of Three World Premieres for Christmas 2020 and Into 2021
by Chloe Rabinowitz - Oct 30, 2020
Almeida Theatre has announced a socially distanced season of three world premieres for Christmas 2020 and into 2021.
Small Truth Theatre to Launch DIGITAL CARAVAN THEATRE 2
by Chloe Rabinowitz - Oct 1, 2020
Small Truth Theatre has announced that DIGITAL CARAVAN THEATRE 2 will be launched on Saturday 17th October 2020, their second collection of 15-minute audio plays - all available to download for free and BSL interpreted.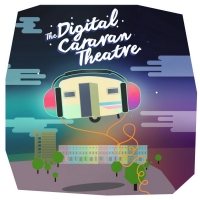 DIGITAL CARAVAN THEATRE Launches 15 August
by Stephi Wild - Aug 8, 2020
Small Truth Theatre are delighted to announce our DIGITAL CARAVAN THEATRE on Saturday 15th August 2020, with our first collection of audio plays by an extraordinary ensemble of award winning and acclaimed playwrights, Actors, Director and Sound Designer - all available to download for free to our wonderful audiences.
Photo Flash: London's Independent, Fringe & Alternative Theatres Celebrated at THE OFFIE AWARDS 2020
by A.A. Cristi - Mar 9, 2020
Celebrating its 10th anniversary with a ceremony held in the iconic Grand Hall of Battersea Arts Centre on Sunday 8 March 2020, the Off West End Awards once again celebrated the best of independent, fringe and alternative theatres across London.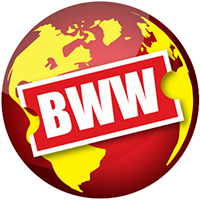 MUM Comes to the Playground Theatre
by Stephi Wild - Feb 18, 2020
Amanda Boxer will star in the world premiere of MUM, a new play about love, loss and dementia by actress and comedian Juliet Cowan, directed by Yasmeen Arden, opening at the Playground Theatre on 18 April and playing until 4 April, with a press night on Friday 20 March. Sian Ejiwunmi-Le Berre will star as 'Roz', Lucille Findlay as 'Laurel' and completing the cast are Lilly Driscoll and Martin Edwards.
Morgan Lloyd Malcolm and Abi Zakarian's POWER SHARE is Coming to The Bunker
by Chloe Rabinowitz - Feb 4, 2020
What would you do with a little taste of power? Would you share it, the way we always say we'll do? Or would you keep it for yourself?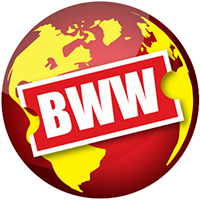 The Roundhouse Announces Spring 2020 Season
by Stephi Wild - Nov 14, 2019
The Roundhouse today announces a Spring 2020 Season of stereotype-smashing performing arts. Featuring Emma Frankland's Hearty, Miguel Hernando Torres Umba's Stardust, Rachael Young's Nightclubbing and Out, and Emma Dennis-Edwards' Funeral Flowers, the season runs from 27 February to 9 May.