Latest News on Emily Porter
Emily Porter News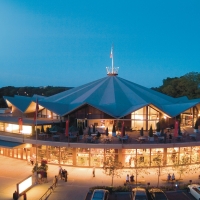 Stratford Festival 2023 Special Holiday Presale Begins Next Week
by Chloe Rabinowitz - Dec 8, 2022
The Stratford Festival is putting the finishing touches on casting and will soon open its box office for a special holiday pre-sale for tickets to the 13 exciting shows of the 2023 season. With savings up to 25%, this is a perfect opportunity to secure tickets for your favourite shows or buy gifts for the theatre-lovers on your list.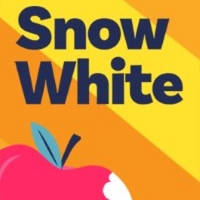 Young People's Theatre Presents Exhilarating New Take on SNOW WHITE for the Holidays
by A.A. Cristi - Nov 3, 2022
Young People's Theatre will present its holiday production – a fresh and humorous adaptation of Snow White by Greg Banks, directed by Aurora Browne (co-creator and star of CBC's Baroness von Sketch Show) in its Canadian premiere. Nudging the classic toward a more timely interpretation, this clever twist is a two-actor take on the beloved fairy tale that is fun for the whole family. Snow White is presented on the Ada Slaight Stage Nov. 21, 2022 – Jan. 7, 2023.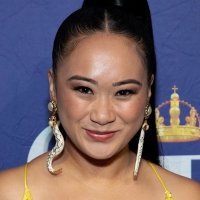 Stratford Festival Announces Casting For 2023 Season Featuring Andrea Macasaet, Robert Markus, Jonathan Goad & More
by Stephi Wild - Nov 1, 2022
Just as the 2022 season comes to a close, work for the 2023 season is getting underway at the Stratford Festival. Creative teams for next year's productions are coming into place and the casting department is busy confirming key roles for the season. Soon the workshops will be abuzz with artisans building the season's sets, props and costumes.
BWW Interview: Ann-Margret's Born To Be Wild & Never Saying Bye Bye to Being Heartfelt & Sexy
by Gil Kaan - Jan 26, 2022
Cinelounge Theatres and Cleopatra Records present a special screening of the 1963 fan-favorite Bye Bye Birdie, followed by an in-person Q&A with its star Ann-Margret February 14, 2022, at The Montalban. Those in attendance will also be treated to a sneak preview of a few songs from Ann-Margret's upcoming release from Cleopatra Records, Born to Be Wild. I had a chance to chat with and re-interview (after twenty years) Ann-Margret on things Birdie, her USO stints, her latest CD, and, most important of all, how she defines sexy.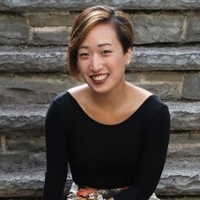 Deanna H. Choi Receives The 2020 Pauline McGibbon Award
by A.A. Cristi - Jun 8, 2020
Toronto-based sound designer Deanna H. Choi is the recipient of the 2020 Pauline McGibbon Award. The announcement was made this morning during the news conference announcing the nominations for the Dora Mavor Moore Awards, which was held online through the Dora Awards YouTube channel.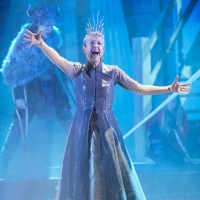 BWW Review: THE SNOW QUEEN, Rose Theatre
by Aliya Al-Hassan - Dec 14, 2019
Kingston's Rose Theatre always goes all-out for their Christmas production. After last year's huge success with Hansel And Gretel, writer and director Ciaran McConville turns his hand to another Hans Christian Andersen tale with The Snow Queen.
Photo Flash: First Look at Rehearsal Photos from JOHN at The National Theatre
by Stephi Wild - Jan 10, 2018
The National Theatre presents John, by Annie Baker, directed by James Macdonald. The week after Thanksgiving. A bed & breakfast in Gettysburg, Pennsylvania. A cheerful innkeeper. A young couple struggling to stay together. Thousands of inanimate objects, watching.
Photo Flash: First Look at ALICE IN WINTERLAND at Rose Theatre Kingston
by Stephi Wild - Dec 14, 2017
Rose Theatre Kingston announces its Christmas show, Alice in Winterland, based on Lewis Carroll's timeless books Alice Adventures in Wonderland and Through the Looking Glass. Following the success of last year's enchanting adaptation of The Wind in the Willows and 2015's festive hit A Christmas Carol, Ciaran McConville returns to direct a cast of local young actors from the Rose Youth Theatre led by a team of professional actors including Daniel Goode (Father/Mad Hatter), Amanda Gordon (Cheshire Cat/Mother), Jonathan Andrew Hume (Blue Caterpillar/Knave), Tony Timberlake (White Knight/Isumbras) and Susannah van den Berg (Aunt Margaret/Queen of Hearts). The production opens on the Friday 15 December, with previews from Thursday 7 December, and runs until Sunday 7 January.
Photo Flash: In Rehearsal With Kenneth Branagh Theatre Company's THE ENTERTAINER
by Marianka Swain - Aug 5, 2016
Rehearsal images are released today for the Kenneth Branagh Theatre Company's THE ENTERTAINER, the final production in the year-long Plays at the Garrick season. The production will play at the Garrick from 20 August until 12 November, with press night on 30 August. The Entertainer will also be broadcast live to cinemas across the UK and internationally on 27 October.
The Holiday Show at Ryerson Theatre Opens This Weekend!
by BWW News Desk - Dec 1, 2015
Ryerson Theatre School is pleased to share our 2015/16 season! RTS is recognized nationally for producing works in collaboration with and by world-renowned and award winning Actors, Dancers, Directors, Choreographers and Production Designers.