Sony/ATV's Writing Camps Generate Over 300 Sync Licenses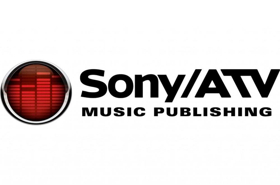 Sony/ATV Music Publishing has today revealed that it has to date issued more than 300 sync licenses on behalf of its songwriters for original songs and recordings created at the company's sync writing camps.
The huge demand for these copyrights follows the world's leading music publisher starting to host regular sync writing camps five years ago as a proactive way to create new licensing opportunities for its songwriters in movies, TV shows, commercials, trailers and video games.
Each camp typically brings together about 20 Sony/ATV writers who over several days collaborate in groups to create brand new songs and master recordings, sometimes working to a specific brief from a leading brand. The new songs and masters are then actively pitched by the company's market-leading Synchronization Department, which negotiates deals to synchronize ("sync") music with some kind of visual media, such as a movie, trailer, TV show, video game or commercial.
Sony/ATV has held sync camps in a number of cities including New York and Los Angeles where one took place this summer at the iconic recording studio The Village where acts including Bob Dylan, Fleetwood Mac, Red Hot Chili Peppers, Taylor Swift and Lady Gaga have all recorded.
The most recent camp was held in Nashville in September and among those participating were Ross Copperman, BMI's 2016 and 2017 Country Songwriter of the Year, CMA and ACM decorated singer-songwriter Jon Nite, who has penned No. 1 hits for artists including Luke Bryan, Miranda Lambert and Keith Urban, The Gaslight Anthem's lead vocalist and guitarist Brian Fallon and Geoff Warburton, one of Shawn Mendes' closest songwriting collaborators. Jason Wade of the rock band Lifehouse also participated, alongside singer-songwriter Marc Scibilia whose music for a Jeep commercial was the most Shazamed moment of the 2015 Super Bowl.
Sony/ATV is now planning song camps for Miami, Toronto and Atlanta.
Since the launch of the camps the more than 300 sync licenses that have been issued include Super Bowl campaigns, commercials for globally-recognized brands such as Adidas, Bose, Comcast, Dunkin' Donuts, Google, NFL, Miller, Nissan, Orbit, Ram and Universal Theme Parks, and countless movies, TV shows, trailers and video games. All the songs and masters created at the camps are additionally uploaded to the leading music streaming services, generating more revenue for the songwriters involved.
Sony/ATV President, Global Chief Marketing Officer Brian Monaco said: "The sync writing camps are a great example of how Sony/ATV proactively seeks out new opportunities for its songwriters by going far beyond what a music publisher typically does. They give us a unique position in the marketplace and have created hundreds of new sync placements for our writers. Many of these have been with major, global brands who recognize that we are offering them something that doesn't exist anywhere else."
Over the past five years Sony/ATV has built up a unique and extensive catalog of songs and master recordings that were created at its sync writing camps and many of these have gone on to be used in ad campaigns for world-famous brands as well as being placed in movies, TV shows, video games and trailers.
These songs and recordings include "Get Loud For Me," which was written by Sony/ATV writers Mike Sabath and Gizzle and recorded by Gizzle. The track has gone on to be used in an NFL/Bose commercial and featured in campaigns for brands such as Adidas, while it has amassed nearly 4 million streams on Spotify and been added to more than 67,000 playlists.
The camps also produced the Daphne Willis recording "Do It Like This," which was penned by Willis with Austin Massirman and Mike Sabath and has been used in commercials for Comcast's cable TV and internet service Xfinity. It will feature in a forthcoming campaign for Royal Caribbean Cruises and has also turned into a viral sensation, including becoming a phenomenon in dance classes across South Korea and beyond.
Other songs and masters that were created at the camp and have been licensed by Sony/ATV's Synch Department include:
· "Ready Or Not" (written by Gizzle, Blake Healy, Morgan Dorr) - used in a trailer for PES Productions/Konami's soccer simulation video game Pro Evolution Soccer 2019, which was released in August
· "Something To Smile For" (Kevin Bard, Tomas Costanza, Rachel Platten) - used in a worldwide commercial for Orbit Gum
· "Hey Hi Hello" (Doug Brown, Fran Hall, Blake Healy) - used in a commercial for Apple
· "Talk To Me" (Blake Healy, Marc Scibilia, Jason Wade) - used in a commercial for brewer Labatt Blue
· "Strong Enough" (Rachel Rabin, Autumn Rowe, J'Khai Rutledge, Roy Battle) - used in a trailer for Bandai Namco's fighting video game Tekken 7
· "Swimming In Stars" (Kevin Bard, Jason Smith, Rachel Platten) - used in the Netflix romantic comedy movie The Kissing Booth
· "Color The World" Fran Hall, Blake Healy) - used in a Dunkin' Donuts commercial to launch its Girl Scout Cookie-flavored coffees
· "We Are Heroes" (Kevin Bard, Morgan Dorr, Ryan Follese) - used in the trailer for the DreamWorks/20th Century Fox film Captain Underpants: The First Epic Movie
· "Follows You Down" (Marc Scibilia, Smokey Jones, Kevin Bard) - used in a trailer for Appeal/Bigben Interactive's action-adventure video game Outcast: Second Contact
· "Hero" (Morgan Dorr, Ethan Dorr) - used in a promo for U.S. TV network ABC's action-drama Station 19
· "Unstoppable" (Gizzle, Fran Hall, Kyle Moorman) - used in a trailer for Ghost Games/EA's racing video game Need For Speed Payback
Related Articles
View More Music

Stories