Latest News on Donna Lynn Hilton
Donna Lynn Hilton News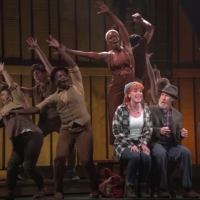 Goodspeed Musicals to Present Sensory-Friendly Performance for ANNE OF GREEN GABLES
by Chloe Rabinowitz - Aug 3, 2022
To make live theatre accessible to all, Goodspeed Musicals will be offering a special Sensory-Friendly Performance of Anne of Green Gables: A New Musical on Sunday, Aug. 28 for the 6:30 p.m. performance.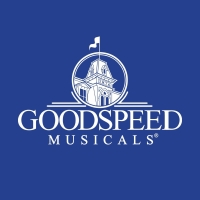 Goodspeed Musicals to Produce Workshop of New Musical PRIVATE GOMER JONES
by Chloe Rabinowitz - Apr 22, 2022
Goodspeed Musicals will be producing a workshop of a new musical from Marshall Pailet, Private Gomer Jones, with industry readings scheduled to take place in New York on May 2, 2022.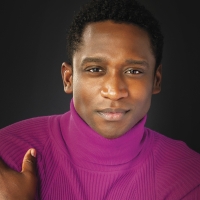 Jelani Remy to Star as The Master of Ceremonies in CABARET at Goodspeed Musicals
by Chloe Rabinowitz - Apr 7, 2022
Goodspeed Musicals will kick off its first full season of musicals since 2019 with the spring production of Kander and Ebb's dazzling and daring classic, Cabaret. The Kit Kat Klub comes alive for the first time on the Goodspeed stage from May 13 – July 3 at The Goodspeed in East Haddam, Conn.
Goodspeed Musicals Announces World Premiere of CHRISTMAS IN CONNECTICUT
by Chloe Rabinowitz - Apr 1, 2022
Goodspeed Musicals announced today that it will produce the world premiere of Christmas in Connecticut – A New Musical this holiday season at the Goodspeed Opera House in East Haddam, Conn.
The Burry Fredrik Foundation Marks 10 Years Of Support For Connecticut's Non-Profit Professional Producing Theaters
by A.A. Cristi - Mar 31, 2022
This year marks the 10th anniversary of the Burry Fredrik Foundation championing the growth and continuing health of Connecticut's non-profit professional producing theaters. Since 2012, the Foundation has granted over $3 million to a dozen Connecticut theaters with a proven track record of accomplishments. In 2022, $500,000 will be awarded. The Foundation was established by Burry Fredrik (1925-2012), a Tony Award-winning producer and noted director, who lived in Weston, CT.
Photos: Inside Opening Night of LITTLE GIRL BLUE at New World Stages
by Stephi Wild - Mar 22, 2022
Little Girl Blue, the musical inspired by the life of Nina Simone, is now playing at New World Stages. The musical, written and starring Laiona Michelle (Amazing Grace, Book of Mormon, American Hero), began previews on Saturday, March 5th.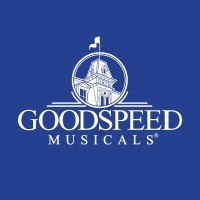 16th Annual Goodspeed Festival of New Musicals Announced
by Chloe Rabinowitz - Feb 3, 2022
Come in from the cold and check out what's hot at the 16th Annual Goodspeed Festival of New Musicals. The much-anticipated three-day festival of brand-new works returns to the Goodspeed campus after having been canceled in 2021 due to Covid-19. 
JMF Writers Grove at Goodspeed Announces 30 Participants
by Chloe Rabinowitz - Jan 20, 2022
Now celebrating its 10th anniversary, the Johnny Mercer Foundation Writers Grove at Goodspeed Musicals will return to the Goodspeed campus January 31 - February 27, 2022 after being virtual in 2021.
Goodspeed Announces A BING CROSBY CHRISTMAS & MERRY CHRISTMAS DARLING
by Chloe Rabinowitz - Nov 11, 2021
First is A Bing Crosby Christmas starring Jared Bradshaw, featuring the music of the Andrews Sisters which promises a swinging good time for all ages with some of the most popular Christmas songs and memories of yuletides past. 
Donna Lynn Hilton Videos
VIDEO: Goodspeed Will Show Clips of HELLO, DOLLY! as Part of GREATSPEED Series
by Stage Tube - May 22, 2020
Tune in on May 26 at 7pm for a look back at Goodspeed's 2013 production of Hello, Dolly!