Latest News on Dimitri Platanias
Dimitri Platanias News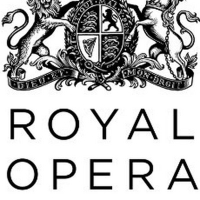 Ermonela Jaho Withdraws From Performances of CAVALLERIA RUSTICANA/ PAGLIACCI at The Royal Opera House
by Chloe Rabinowitz - Jun 30, 2022
The Royal Opera House today announced that Ermonela Jaho has withdrawn from all performances of Pagliacci due to illness. The role of Nedda will now be performed by Polish soprano Aleksandra Kurzak - in addition to singing the role of Santuzza in Cavalleria rusticana.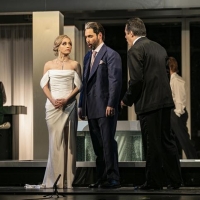 Greek National Opera Announces 2022-23 Season Featuring World Premiere of New GNO Production of Verdi's FALSTAFF
by Chloe Rabinowitz - Jun 28, 2022
The Greek National Opera's 2022-23 season curated by GNO Artistic Director Giorgos Koumendakis will feature ten new opera and ballet productions, one newly commissioned opera, five revivals of past productions, music concerts, major co-productions with some of the world's foremost opera houses, collaborations with leading conductors and more.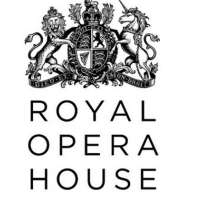 Jonas Kaufmann Withdraws From Opening Performance of CAVELLERIA RUSTICA / PAGLIACCI
by Grace Cutler - Jun 24, 2022
Jonas Kaufman has withdrawn due to the impacts of Covid on his voice and performance.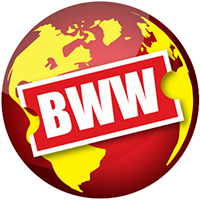 Verdi's LA TRAVIATA Will Be Broadcast in Cinemas From the Royal Opera House
by Stephi Wild - Mar 14, 2022
This Spring, enjoy Verdi's ever popular La traviata, broadcast LIVE from Covent Garden to over 800 cinemas, in 18 countries, around the world.  
Greek National Opera To Present Umberto Giordano's ANDREA CHENIER
by Stephi Wild - Jan 26, 2022
The Greek National Opera will open 2022 with four performances of Umberto Giordano's Andrea Chénier  from January 29 to February 13 in Stavros Niarchos Hall at the Stavros Niarchos Foundation Cultural Center.
Dimitri Platanias' Recital Streams as Part of the 'Mediterranean Desert' Festival From the Greek National Opera
by Stephi Wild - Apr 27, 2021
As the Ionian Islands were never occupied by the Ottomans, they uninterruptedly followed the development of European culture. Theatrical activity has been evidenced on Corfu already since the third decade of the 16th century, and an organised theatre and melodrama life since the first decades of the 18th century.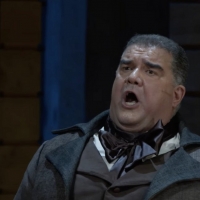 Greek National Opera Presents NEMICO DELLA PATRIA
by Stephi Wild - Apr 5, 2021
Greek National Opera presents the Andrea Chenier aria 'Nemico della patria' performed by the internationally acclaimed barytone of the GNO Dimitri Platanias.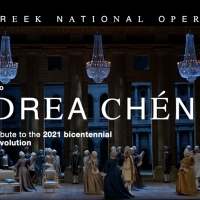 Greek National Opera Presents ANDREA CHENIER on GNO TV
by Stephi Wild - Mar 27, 2021
The first production of the Greek National Opera's tribute programme to the bicentennial of the Greek Revolution comes to GNO TV from 31/3 to 31/7.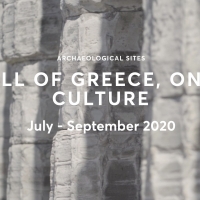 Greek National Opera's ALL OF GREECE, ONE CULTURE Kicks Off July 18
by Stephi Wild - Jul 18, 2020
This summer the Greek National Opera presents a series of events at archaeological sites all over Greece.