Latest News on Deadria Harrington
Latest News on Deadria Harrington
Stage Credits
Productions
[Off-Broadway, 0]
Producer
Deadria Harrington News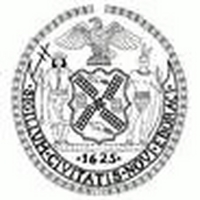 Mayor Adams Appoints Laurie Cumbo As Department Of Cultural Affairs Commissioner
by A.A. Cristi - Mar 18, 2022
New York City Mayor Eric Adams today announced the appointment of Laurie Cumbo as commissioner of the Department of Cultural Affairs. In that role, she will direct cultural policy for the city and oversee city funding for hundreds of nonprofit arts and cultural organizations across the five boroughs that deliver quality arts programming for New Yorkers.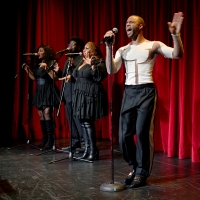 Photos: Go Inside A BROADWAY CELEBRATION, Honoring Eight Black Playwrights on Broadway This Season
by Nicole Rosky - Dec 7, 2021
CAA Amplify, Broadway Advocacy Coalition, and The Movement Theatre Company co-hosted a celebration of this fall's eight Black playwrights on Broadway. The event was held on Monday, December 6th at the Paradise Room at The Times Square EDITION.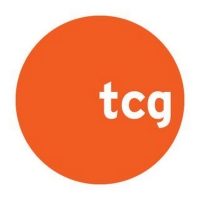 Edgerton Foundation New Play Awards Announce First Round of 2021 Recipients
by Chloe Rabinowitz - Jun 21, 2021
Theatre Communications Group has announced the recipients of the first round of the 2021 Edgerton Foundation New Play Awards. The awards, totaling $1,072,000, allow 28 productions extra time for the development and rehearsal of new plays with the entire creative team, hoping to extend the life of the world premiere play after its first run.
Details Announced for AFROFEMONONOMY // WORK THE ROOTS Presented by Performance Space New York
by Chloe Rabinowitz - May 6, 2021
Performance Space New York, with co-production partner New Georges has announced details surrounding AFROFEMONONOMY // WORK THE ROOTS, a group activation of Black femme theater artists in celebration of each other.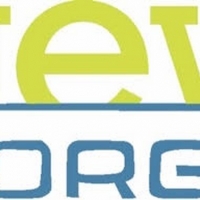 New Georges Announces Upcoming Spring 2021 Programming
by Chloe Rabinowitz - Apr 1, 2021
New Georges announced today two upcoming productions for the Spring 2021 season—Dream/Home, presented as part of Post Theatrical; and All the Different Ways Commodore Matthew Perry Could Have Died Before Opening Japan But Didn't, a new play commissioned from Julia Izumi, presented in a co-production with Theater in Quarantine.
Barrington Stage Company Announces Winners of the 2021 Bonnie and Terry Burman New Play Award
by Chloe Rabinowitz - Jan 19, 2021
Barrington Stage Company has announced the winners of the 2021 Bonnie and Terry Burman New Play Award. The award, founded in 2018, supports new, bold voices for the American theatre and is presented to unproduced full-length works that are wholly original and not adaptations or translations of existing works. 
Photo Coverage: Go Inside the Public Theater's 16th Annual Under The Radar Festival
by Mati Ficara - Jan 9, 2020
The Public Theater just kicked off the 16th annual UNDER THE RADAR FESTIVAL last night, January 8. This popular and highly-anticipated festival of The Public's winter season will include artists from across the U.S. and around the world, including Australia, Chile, China, Japan, Mexico, Palestine, Taiwan, and the U.K. Curated by UTR Festival Director Mark Russell, this year's UNDER THE RADAR FESTIVAL continues to expand to venues throughout New York City, in addition to The Public Theater's home at Astor Place.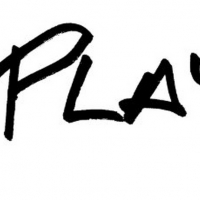 Playwrights Horizons to Present Aleshea Harris' WHAT TO SEND UP WHEN IT GOES DOWN
by Chloe Rabinowitz - Jan 3, 2020
Playwrights Horizons (Artistic Director Tim Sanford, Managing Director Leslie Marcus) will present a return engagement of the The Movement Theatre Company (Producing Artistic Leadership Team David Mendizábal, Deadria Harrington, Eric Lockley, Taylor Reynolds) staging of Aleshea Harris' What to Send Up When It Goes Down, directed by Whitney White. The production runs June 24 - July 19, 2020 (opening June 30, 2020) at Playwrights Horizons' Peter Jay Sharp Theater (416 West 42 Street). 'It's an honor to include this extraordinary piece in our Redux Series, which expands the audience reach for vital new plays that premiered to limited runs elsewhere,' Playwrights Horizons Associate Artistic Director Adam Greenfield said. 'Aleshea Harris' play is an urgent, visceral, kaleidoscopic reckoning with racialized police violence in America-and a theatrical experience that demands our attention.'
THE HARRIET HOLLAND SOCIAL CLUB PRESENTS THE 84TH ANNUAL STAR-BURST COTILLION IN THE GRAND BALLROOM OF THE RENAISSANCE HOTEL to be Presented In New York
by Chloe Rabinowitz - Dec 10, 2019
New Georges (Susan Bernfield, Artistic Director/Producer; Jaynie Saunders Tiller, Managing Director/Producer) and The Movement Theatre Company (David Mendizábal, Deadria Harrington, Eric Lockley, and Taylor Reynolds a?" Producing Artistic Leadership Team) will present The Harriet Holland Social Club Presents The 84th Annual Star-Burst Cotillion in the Grand Ballroom of The Renaissance Hotel, written and directed by Colette Robert (Behind the Sheet) with music and lyrics by Dionne McClain-Freeney (The Movie Star and The Mammy). The Cotillion will occur in two parts in 2020; a studio production will be held May 8-10, 2020 in the Mezzanine Theater at A.R.T./New York (502 W 53rd Street, New York, NY 10019), with a full production running October 1-18, 2020 in a venue to be announced.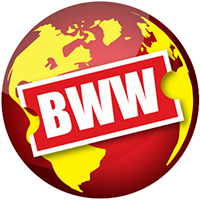 Japan Society Presents 100 YEARS STRAY In Annual Play Reading Series
by Julie Musbach - Jan 23, 2019
As part of its current 2018-2019 Performing Arts Season, Japan Society presents a staged reading of 100 Years Stray by Japanese playwright SaringROCK, led by New York-based director Taylor Reynolds, taking place Monday, February 4 at 7:30 PM at Japan Society (333 East 47th Street).
Deadria Harrington Videos
STAGE TUBE: Rihanna Mash-Up Highlights Harlem Theatre Company's Commitment to Artists of Color
by Stage Tube - Dec 9, 2016
The Movement Theatre Company, a Harlem-based nonprofit committed to showcasing emerging artists of color, releases a music video mashup featuring Rihanna's "Work" and "This Is What You Came For." The Movement's Rihanna-inspired holiday music video is a festive ode to all the "work" the company has produced in its almost 10 years of existence and highlights plans for future events in the coming year. The new music video emphasizes the company's commitment to artists of color and support for local Harlem businesses. It also raises awareness about The Movement's #holiDONATE fundraising campaign, which is one part of a larger goal to raise $100,000 by the end of their season. There will be an exclusive viewing party/holiday fundraiser Monday, December 12th from 6:30-9:30pm at Nabe Underground.