Latest News on David Deblinger
David Deblinger News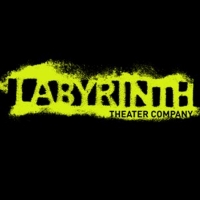 BACKSEAT to be Presented by LAByrinth Theater Company Beginning This Friday
by Chloe Rabinowitz - Jun 23, 2021
LAByrinth Theater Company will present BACKSEAT, a series of readings of new works inspired by the formation of The Drivers Cooperative NYC. LAByrinth company members have created fifteen new works exploring the intersection of the American Dream and the reality of the working class world of New York City drivers.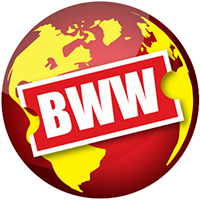 LAByrinth Theater Company Announces 2021 Barn Series
by Stephi Wild - Feb 12, 2021
LAByrinth Theater Company has announced the selections for its 2021 Annual Barn Series, the award-winning company's developmental play reading series. This year's series features six new plays, five of which were written and directed by LAByrinth company members, along with an evening of six short plays from LAB's Intensive Ensemble.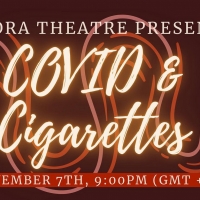 Aurora Theatre Presents COVID & CIGARETTES: A Collection Of Virtual 10-Minute Plays
by A.A. Cristi - Oct 27, 2020
After Coffee & Cigarettes (2011) and Champagne & Cigarettes (2012), Aurora Theatre will is proud to present C&C vol. 3: COVID & Cigarettes, A collection of virtual 10-minute plays 13 original plays, 30 actors, 13 playwrights and 10 directors from all around the world (including Hong Kong, New York, Zurich, Sydney and more) have joined together to bring back the magic of the theatre – in the comfort of your home! To celebrate Aurora Theatre's ten-year anniversary, we are proud to present our first virtual- and global- production.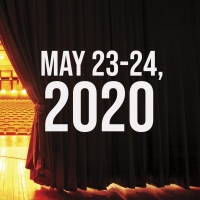 Virtual Theatre This Weekend: May 23-24- with Kelli O'Hara, Chita Rivera and More!
by Nicole Rosky - May 23, 2020
This weekend (May 23-24) in live streaming:Chita is back at Stars in the House, Kelli hosts Memorial for Us All, and so much more!
HB Studio Presents Free Readings Of Jose Rivera's MARICELA DE LA LUZ LIGHTS UP THE WORLD
by A.A. Cristi - Dec 2, 2019
José Rivera's wild and fanciful holiday play Maricela De La Luz Lights the World, directed by David Deblinger, co-founder of the Labyrinth Theater Company and HB faculty member, follows the adventures of Maricela and her brother Riccardo as they save the world from weather catastrophe.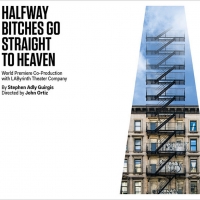 HALFWAY BITCHES GO STRAIGHT TO HEAVEN Extends One Week through December 29
by Chloe Rabinowitz - Nov 26, 2019
Atlantic Theater Company (Neil Pepe, Artistic Director; Jeffory Lawson, Managing Director) announces a one week extension for the world premiere production of Halfway Bitches Go Straight to Heaven by Pulitzer Prize winner Stephen Adly Guirgis (Between Riverside and Crazy), directed by Obie Award winner John Ortiz, and co-produced with LAByrinth Theater Company. The production, which opens on Monday, December 9th will now play through Sunday, December 29th, 2019 Off-Broadway at the Linda Gross Theater (336 West 20th Street).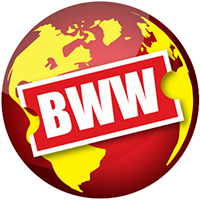 HB STUDIO To Shine Light On Urgency Of Climate Change With Two Upcoming Events
by A.A. Cristi - Nov 4, 2019
This fall HB STUDIO is shining its spotlight on the urgency of climate change with two upcoming events:  the American Scoreboard performances of verbatim readings of the U.S. House of Representatives Committee on Oversight and Reform hearing on The Need for Leadership to Combat Climate Change for two performances only on Wednesday, November 20 and Thursday, November 21 at 7pm; and a staged reading of playwright José Rivera's fanciful Maricela De La Luz Lights the World, directed by David Debinger, on Friday, December 6 at 7pm and Saturday, December 7 at 2pm.  All performances, which are free of charge, take place at HB Playwrights Theatre, 124 Bank Street.  Reservations can be made at hbstudio.eventbrite.com. 

The Official Selections for the 2018 American Black Film Festival Are Announced
by Tori Hartshorn - May 24, 2018
Today, the American Black Film Festival (ABFF) continues its 22-year legacy of providing a platform for diverse storytelling and emerging filmmakers, by announcing the 2018 official selections in all screening categories. The festival returns to Miami Beach, FL from June 13-17.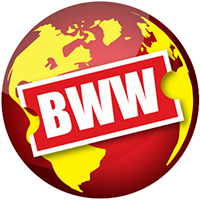 LAByrinth Theater Company Presents World Premiere Of DEVIL OF CHOICE
by A.A. Cristi - May 8, 2018
LAByrinth Theater Company (Artistic Director John Ortiz) recently announced that they will present the World Premiere of Devil of Choice by LAB Member Maggie Bofill (Winners, Drawn and Quartered). They are thrilled for performances to begin Wednesday, May 23, and will run through Saturday, June 9, 2018, at The Cherry Lane Theatre (38 Commerce Street, New York, NY 10014). An official opening night has been set for Monday, May 28, 2018. Tickets are available for $20 each and can be purchased online at www.labtheater.org/shows-and-events
Downtown Jewish Life Presents INTO THE NIGHT
by Julie Musbach - Apr 6, 2018
Downtown Jewish Life presents INTO THE NIGHT, a contemporary spin on an ancient tradition of all night study during the Jewish Holiday of Shavuot, hosted by The 14th Street Y on Saturday, May 19, 2018 beginning 6pm.
David Deblinger Videos
BWW TV: Chatting with Ellen Burstyn and the Company of THE ATMOSPHERE OF MEMORY
by BroadwayWorld TV - Sep 21, 2011
LAByrinth Theater Company is presenting the World Premiere Production of The Atmosphere of Memory by David Bar Katz, with performances beginning Saturday, October 15th and an opening October 30th. The production will take place at Labyrinth's new home, the Bank Street Theater for a limited engagement through Sunday, November 13th. The company recently met the press and BroadwayWorld was there toget the scoop on the new play!