Latest News on Darren Brownlie
Darren Brownlie News
Natalie O'Donoghue's Top Shows Of The Decade
by Natalie O'Donoghue - Feb 13, 2023
BWW reviewer Natalie O'Donoghue reflects on her top shows after reviewing for BroadwayWorld for a decade.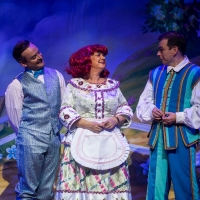 Review: BEAUTY AND THE BEAST, King's Theatre, Glasgow
by Natalie O'Donoghue - Dec 2, 2022
Dreaming of a happier life, the beautiful Belle finds herself transported to a cursed castle and held captive by a hideous beast. To her surprise, the castle is full of magical characters placed under a spell by an evil enchantress. Can Belle see beyond the monster and fall in love with her captor before the last petal falls from the enchanted rose? Or will the Beast's selfishness cost him the world he once knew and the hand of the girl who has melted his heart?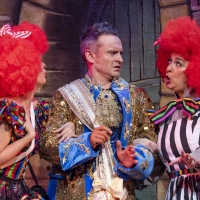 BWW Review: CINDERELLA, King's Theatre, Glasgow
by Natalie O'Donoghue - Dec 3, 2021
Join Cinderella as she goes from rags to riches, outwits her wicked sisters and meets her dashing Prince Charming.
Dundee Rep Presents 3M MIXTAPE To Celebrate The Best Scottish Music Talent
by Stephi Wild - May 25, 2021
Dundee Rep has announced further details for its new music project 3M MIXTAPE which brings together and celebrates the best of Scotland-based music talent during this time of social distancing restrictions. 3M Mixtape features 12 live sessions, filmed whilst adhering to the Scottish Government Covid-19 guidelines at all times.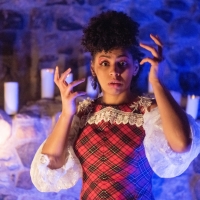 BWW Review: RAPUNZEL, National Theatre of Scotland
by Natalie O'Donoghue - Dec 22, 2020
"You all know the story of Rapunzel, right? That lassie with the long hair who's been trapped in her lockdown tower for what feels like forever. The lassie who's sitting there like a loon waiting for some Prince will come along and save her. Well, think again.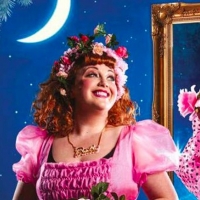 BWW Review: CINDERFELLA, Tron Theatre, Glasgow
by Natalie O'Donoghue - Nov 30, 2019
Well, that's the life Cinderella leads. It's a pure nightmare - and her family? Well, they make the Kardashians look positively normal. She's got two idiotic step-brothers - Harry and Larry - who are incapable of doing anything for themselves; a Stepmother so wicked she makes Ann Widdecombe look warm and cuddly; AND she has to work morning, noon and night in the family dressmaking business, the only place with lovely memories of her deceased mother and father. It's not a happy life.

BWW Review: MAMMY GOOSE, Tron Theatre, Glasgow
by Natalie O'Donoghue - Dec 1, 2018
Mammy Goose always thought she was going to be somebody, though life hasn't quite worked out like that. Her dreams of glittering Holyrood parties hob-knobbing with the Scottish elite like The Krankies and Sean Batty have gone down the pan. The frying pan. Her life is less Debbie McGhee more McGhee's the Bakers. She's working her fingers to the bone in that wee cafe of hers with her only friend in the world is Lucy - a talking Goose (and you can imagine the stares in street walking arm-in-arm with a 6ft goose).

BroadwayWorld's Top Christmas Picks For Glasgow Theatre
by Natalie O'Donoghue - Nov 21, 2018
BroadwayWorld reviewer Natalie O'Donoghue selects her top pick of shows to see in Glasgow this festive period.

Tron Theatre Panto King Johnny McKnight Returns For MAMMY GOOSE
by Stephi Wild - Oct 11, 2018
It's almost panto time at the Tron Theatre and this year we are delighted to announce that our 2018 pantomime MAMMY GOOSE (27 Nov '18 - 6 Jan '19) is once again written by, directed by and starring the undisputed king of panto Johnny McKnight! This year's run also welcomes McCrea Financial Services, one of Scotland's leading independent financial advisers, as our sponsors.
Photo Flash: First Look at BINGO! at Edinburgh's Assembly Hall
by Stephi Wild - Feb 14, 2018
Promotional images of the new comedy musical Bingo! have been released today. Grid Iron Theatre Company and Stellar Quines Theatre Company present Bingo!, a new musical comedy focusing on lives of six characters and one fateful night at the bingo. Bingo! tours Scotland in March and April 2018.