Latest News on Craig Laurie
Stage Credits
  [Chicago]
Chicago Production, 2007
Bob Crewe
  [New York]
World Premiere, 2005
Ensemble
  [Off-Broadway]
Original Off-Broadway Production, 2004
Performer
Stage
Performances
  [Chicago]
Chicago Production, 2007
Bob Crewe
  [New York]
World Premiere, 2005
Ensemble
  [Off-Broadway]
Original Off-Broadway Production, 2004
Performer
Craig Laurie News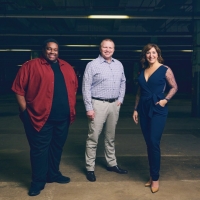 RWS Entertainment Group Expands Leadership Team
by Marissa Tomeo - Apr 7, 2022
 RWS Entertainment Group, the world's exclusive, full-service provider of award-winning guest experiences and attractions, has added key positions to the global leadership team and promoted long-time employees to help guide daily operations. The staff additions and promotions allow Founder and CEO, Ryan Stana to sharpen his focus on the future while the leadership team delivers elevated experiences for clients, employees, performers and technicians. Recent changes include the promotion of Danielle Kramer to Executive Vice President, Operations, the appointment of Ryan Murphy to the position of Vice President, Production Services & Operations and the hiring of Augustus Bennett as Director, Human Resources.
Broadway and Universal Studios Award-Winning Creatives Join RWS Entertainment Group
by Stephi Wild - Mar 30, 2022
RWS Entertainment Group, the world's exclusive, full-service provider of award-winning guest experiences and attractions, welcomes two powerhouse creative leaders to the team. Jason A. Sparks joins as Senior Director, Theatrical Creative Content and Damien Gray joins as Director, Immersive Creative Content.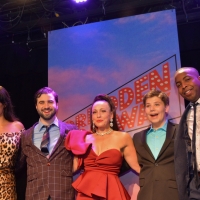 Photo Coverage: FORBIDDEN BROADWAY THE NEXT GENERATIONS Opens at The Triad
by Genevieve Rafter Keddy - Oct 17, 2019
Gerard Alessandrini's Forbidden Broadway, one of NYC's best-loved and highly anticipated productions, is back this season after a five-year absence.

Wagner College Theatre Presents NINE
by Stephi Wild - Nov 14, 2017
NINE, the Tony Award-winning musical, is next on the Wagner College Theatre Mainstage with performances November 16-19 and November 30-December 3 in the Main Hall Auditorium.
BWW Reviews: DROWSY We Are Not!
by Kristen Morale - Jul 12, 2015
Now, to continue in the tradition of giving each of us the theatrical experience we truly relish and yearn for this time of year (if not always!), the Playhouse brings a stellar production of five-time Tony Award Winner The Drowsy Chaperone to a Cape Cod audience, and let me just put it out there now that this production does everything but cause any sort of drowsiness; that is reserved for the title character as she joins a cast of beyond talented performers who make this show the great experience we all so hope to have at the theater. As that lovable man in his chair states, audiences hope for a show that will whisk it away to another world for a couple of hours, sucking each of us into the plot of a new, interesting and at times slightly tumultuous show; hold on to your hats for this one.