Latest News on Charles Scott
Stage Credits
  [Off-Broadway]
City Center Revival, 1961
Jubilee Singer
  [US Tour]
National Tour, 1960
Ensemble
  [US Tour]
1st National Tour, 1955
Second Beggar
The Wazir's Guard
  [Broadway]
Off-Broadway Revival, 1953
Fred
Singer
  [US Tour]
National Tour, 1952
Fred
Singer
  [US Tour]
National Tour, 1951
Mike
Singer
  [Broadway]
Return Engagement [Broadway], 1951
Mike
Singer
  [US Tour]
National Tour, 1950
Seabee Jack Williams [Replacement]
Stage
Performances
  [Off-Broadway]
City Center Revival, 1961
Jubilee Singer
  [US Tour]
National Tour, 1960
Ensemble
  [US Tour]
1st National Tour, 1955
Second Beggar
The Wazir's Guard
  [Broadway]
Off-Broadway Revival, 1953
Fred
Singer
  [US Tour]
National Tour, 1952
Fred
Singer
  [US Tour]
National Tour, 1951
Mike
Singer
  [Broadway]
Return Engagement [Broadway], 1951
Mike
Singer
  [US Tour]
National Tour, 1950
Seabee Jack Williams [Replacement]
Charles Scott News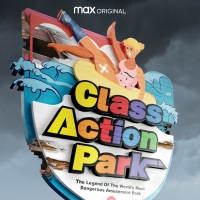 VIDEO: The CLASS ACTION PARK Trailer is a Wild Look Back at the Most Dangerous Theme Park Ever
by Kelle Long - Aug 19, 2020
HBO Max's documentary Class Action Park will premiere on the streamer Thursday, August 27th. The documentary reveals the truth about New Jersey's Action Park; widely regarded as the world's most dangerous amusement park and a staple of growing up in the New York/New Jersey area in the '80s and '90s.
CLASS ACTION PARK to Premiere on HBO Max
by Kaitlin Milligan - Jul 8, 2020
 HBO Max has acquired worldwide rights to the documentary Class Action Park, based on the world's most dangerous water park, Action Park, that had its heyday in the 80s and 90s and was a staple for anyone who grew up in New Jersey.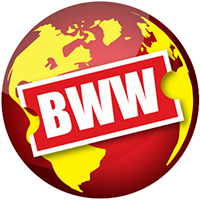 PIPPIN Opens November 8th At Conejo Players Theater
by Stephi Wild - Oct 22, 2019
With an unforgettable score from four-time Grammy winner, three-time Oscar winner, and musical theatre giant Stephen Schwartz, PIPPIN is the story of one young man's complicated, illusory journey to be extraordinary.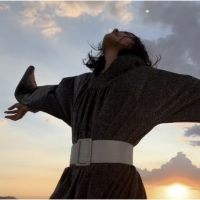 Bat For Lashes Shares New Track THE HUNGER
by Tori Hartshorn - Aug 6, 2019
Today, Bat For Lashes, aka Natasha Khan, unveils her new song "The Hunger"from her highly anticipated new album Lost Girls out on September 6 via AWAL Recordings.  The video for "The Hunger," which Khan directed and stars in, is shot in an otherworldly nowhere place, and reveals Khan's character Nikki Pink's rise as the head priestess of the Lost Girls, spreading magic and light through a sensual ceremonial performance.   A meditation on love, grief, release, and redemption, the video was produced in collaboration with her production company Lief.
J.J Abrams' Bad Robot Launches Indie Music Label Loud Robot
by Kaitlin Milligan - Aug 21, 2018
J.J. Abrams's Bad Robot has launched indie music label, Loud Robot, partnering with Capitol Music Group, according to The Hollywood Reporter.
BWW Reviews: The Catastrophic Theatre's MARIE AND BRUCE is Gut Wrenching Dark Comedy
by David Clarke - Nov 24, 2013
In 1999 Jason Nodler directed Tamarie Cooper and Charles Scott as the titular characters in Infernal Bridegroom's production of Wallace Shawn's MARIE AND BRUCE. Celebrating 20 years of Jason Nodler and Tamarie Cooper making theatre together and the fifth anniversary of The Catastrophic Theatre, the company is closing their 2013 season with a revival of their acclaimed production of MARIE AND BRUCE. Jason Nodler, Tamarie Cooper, and Charles Scott are all returning to the production in their previous roles, and each ensures that Houston audiences are gifted with an incredible night of theatre.
Charles Scott Frequently Asked Questions
How many Broadway shows has Charles Scott been in?
Charles Scott has appeared on Broadway in 2 shows.
How many West End shows has Charles Scott been in?
Charles Scott has not appeared in the West End