Latest News on Carl Draper
Stage Credits
  [US Tour]
National Tour [Phoenix Entertainment], 2010
Ensemble
Stage
Performances
  [US Tour]
National Tour [Phoenix Entertainment], 2010
Ensemble
Carl Draper News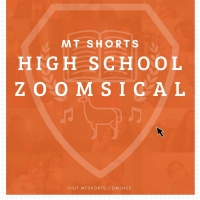 Ryann Redmond, Alan Wiggins & More Star in HIGH SCHOOL ZOOMSICAL Streaming Tomorrow
by Chloe Rabinowitz - Mar 30, 2021
MT Shorts will release its original musical short film HIGH SCHOOL ZOOMSICAL on YouTube Wednesday, March 31st at 4:00 PM Eastern. HIGH SCHOOL ZOOMSICAL, is a hilarious contemporary love-letter to the theatre community that brings a little levity, a little romance, and a whole lot of jazz hands.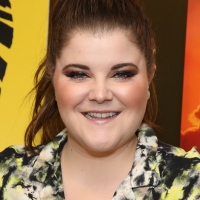 MT Shorts Announces Virtual Premiere Party for HIGH SCHOOL ZOOMSICAL Starring Ryann Redmond and More
by Chloe Rabinowitz - Oct 26, 2020
MT Shorts in association with Broadway Unlocked will debut its upcoming original musical short film HIGH SCHOOL ZOOMSICAL, as part of a Virtual Premiere Party on Sunday, November 15th.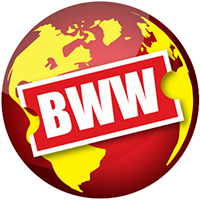 GIVE MY REGARDS Talent Search Selects Top 20 Contestants
by A.A. Cristi - Aug 13, 2020
Spot-On Arts Academy, a unique multidisciplinary virtual art academy taught by award winning artists, has selected their top
Cast & Design Team Revealed For THE WIZARD OF OZ at The Paramount Theatre
by A.A. Cristi - Oct 16, 2018
Acclaimed Chicago director Amber Mak dazzled audiences with Paramount's production of Disney's The Little Mermaid. She made kids of all ages believe in Santa again with Elf The Musical. Now she's taking audiences over the rainbow and into another fantastical world with The Wizard of Oz, November 14, 2018-January 6, 2019 at Paramount Theatre, 23 E. Galena Blvd. in Aurora. Press opening is Saturday, November 17, at 8 p.m.

HELLO AGAIN by Michael John LaChuisa to Receive Florida Premiere
by A.A. Cristi - Dec 7, 2017
Day Star Studio Productions Inc. is pleased to accounce the Florida Reigonal premier of Michael John LaChuisa's iconic musical Hello Again. The musical is a neo classical songcycle, Hello Again which premiered at the Lincoln Center in NYC in 1994 and a recent 2017 Indie film including with a star driven cast including Audra McDonald, Martha Plimpton and Cheyenne Jackson, is a cult classic inspired by the provocative and contreversial 1897 literary classic by German playright Arthur Schnitzler 'La Ronde' .
Douglas Sills & Christine Sherrill to Star in KISS ME, KATE at Shakespeare Theatre Company
by Tyler Peterson - Oct 13, 2015
It's not just 'another op'nin' of another show,' it's the classic musical the Shakespeare Theatre Company (STC) was destined to produce: Kiss Me, Kate. STC Associate Artistic Director Alan Paul, director of last season's smash hit Man of La Mancha-the best-selling production in the Company's history-and A Funny Thing Happened on the Way to the Forum (Helen Hayes Award for Outstanding Director, Resident Musical) helms Kiss Me, Kate, with choreography by Michele Lynch (Washington National Opera's Show Boat).
Photo Flash: OKLAHOMA! Celebrates Opening Night at Paramount Theatre
by BWW News Desk - Sep 23, 2015
Everything's up to date in Aurora, where nearly 27,000 subscribers (and still counting) have already signed up for the Paramount Theatre's 2015-16 four-show Broadway Musical Series. That's just one reason why Paramount's Broadway opener OKLAHOMA!, directed by Artistic Director Jim Corti, promises to be the musical everyone will be talking about this fall. Wower of Chicagoland audiences and critics alike since launching its own, self-produced Broadway series four years ago, the Paramount's fifth consecutive Broadway Series kicks off with the epic, much-loved debut collaboration between Rodgers and Hammerstein about turn of the century American pioneers. Scroll down for photos from opening night on September 19!
'The Showtune Mosh Pit' for September 23rd, 2015
by Paul W. Thompson - Sep 23, 2015
The latest in unauthorized gossip and buzz from the heart of Chicago's showtune video bars, and musical theater news from Chicago to Broadway. 'Oklahoma!' is very ok, as are 'Side Show,' 'Triassic Parq' and 'Next To Normal,' 'The Revel' and 'One Brain More' join Super September, and 'Cupid' keeps his heart on. Porchlight has 'Babes In Arms' and a 'New Faces' series, 'Irving Berlin' and 'Elf'plan to light up the holidays, and 'The Wiz' gets replaced by 'Xanadu!'
Carl Draper Videos