Latest News on Bobby Watson
Stage Credits
  [Broadway]
Original Broadway Production, 1928
Charles Graham
  [Broadway]
1928
Performer
  [Broadway]
1928
Performer
  [Broadway]
Original Broadway Production, 1927
Performer
  [Broadway]
1925
Stephen Clarke
  [Broadway]
Original Broadway Production, 1924
Twilly
  [Broadway]
Original Broadway Production, 1923
Jimmy Whitney
Stage
Performances
  [Broadway]
Original Broadway Production, 1928
Charles Graham
  [Broadway]
1928
Performer
  [Broadway]
1928
Performer
  [Broadway]
Original Broadway Production, 1927
Performer
  [Broadway]
1925
Stephen Clarke
  [Broadway]
Original Broadway Production, 1924
Twilly
  [Broadway]
Original Broadway Production, 1923
Jimmy Whitney
Bobby Watson News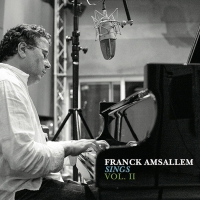 Covenant Winery Summer Concert Series Debuts Memorial Day Weekend 2022
by A.A. Cristi - May 10, 2022
The Covenant Winery Summer Concert Series kicks off Memorial Day weekend in Berkeley with acclaimed French/American jazz pianist, composer and arranger Franck Amsallem. Franck has recorded ten CDs under his own name as well as a collaboration, 'New York Stories,' with (Berkeley's own) Joshua Redman, Roy Hargrove, and Danny Gatton on Blue Note.
KC Jazz Orchestra Announces 2022 - 2023 20th Anniversary Season
by Stephi Wild - May 9, 2022
Kansas City Jazz Orchestra Executive Director Lea Petrie and Artistic Director Clint Ashlock today announced the 2022-2023 20th Anniversary Season which includes the much-anticipated performances of The Horn featuring Sean Jones and The Family featuring Lonnie and Chloe McFadden.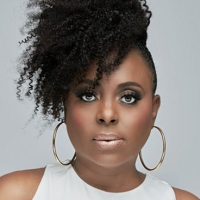 CeeLo Green & Ledisi to Headline San Jose Jazz Summer Fest 2022
by Michael Major - Mar 23, 2022
San Jose Jazz Summer Fest 2022 is thrilled to officially announce today its initial round of confirmed artists including CeeLo Green; Ledisi; Judith Hill; Javon Jackson's 'Charlie Parker at 100,' Ft. Gary Bartz, Charles McPherson & Donald Harrison; The Brubeck Brothers; Telmary & Friends; Joel Ross; Takuya Kuroda Quintet; and more.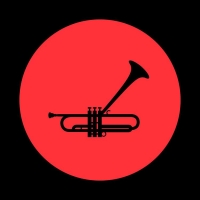 Jazz at Lincoln Center Announces March and April 2022 Lineup at Dizzy's Club
by Chloe Rabinowitz - Feb 18, 2022
lduda@resnicow.com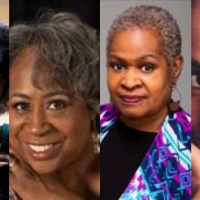 OPERA America Announces Third Cycle of IDEA Opera Grants
by Chloe Rabinowitz - Jan 5, 2022
OPERA America has announced the third cycle of IDEA Opera Grants (Inclusion, Diversity, Equity, and Access), an initiative that supports teams of composers and librettists who identify as African, Latinx, Asian, Arab, and/or Native American in the development of new operatic works and the advancement of their careers in the opera industry.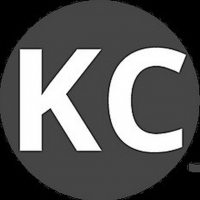 KC Jazz Ambassadors Celebration Of Jazz Winners Announced
by Stephi Wild - Dec 20, 2021
Popular jazz musicians Bobby Watson, Lonnie McFadden, Charles Williams and vocalist Eboni Fondren received the first annual JAM Musician Awards, presented by the KC Jazz Ambassadors on Tuesday, December 14 at Johnnie's Jazz Club, 14th and Main in Downtown Kansas City.
Pianist Richard Johnson Releases New Album 'First Glance'
by A.A. Cristi - Aug 27, 2021
Pianist Richard D. Johnson presents his expressive new release, First Glance, due out August 27, 2021 via Afar Music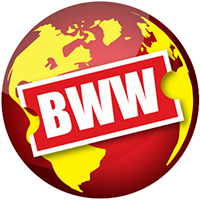 Rob Kevlin Brings SILVER SCREEN SERENADE Feinstein's/54 Below
by A.A. Cristi - Aug 3, 2021
FEINSTEIN'S/54 BELOW, Broadway's Supper Club, presents Rob Kevlin in "Silver Screen Serenade" on Friday, September 24th, at 9:45pm.
DC Jazz Festival Announces DCJazzPrix Finalists
by Chloe Rabinowitz - Jun 29, 2021
The DC Jazz Festival has announced the three bands selected as the 2021 DCJazzPrix Finalists, all of whom will perform Sunday, September 5, 2021 during the DCJazzPrix Finalsat Union Stage, part of the 17th Annual DC JazzFest.
Bobby Watson Frequently Asked Questions
How many Broadway shows has Bobby Watson been in?
Bobby Watson has appeared on Broadway in 7 shows.
How many West End shows has Bobby Watson been in?
Bobby Watson has not appeared in the West End