Latest News on Betty Shamieh
Betty Shamieh News
Noor Theatre Announces Third Artists Advancing Cultural Change Cohort
by Stephi Wild - Jul 8, 2021
As part of this program, each artist is commissioned to create work in the medium of their choice that reflects and responds to key ideas and narratives swirling at the center of contemporary American culture through their own specific Middle Eastern lenses.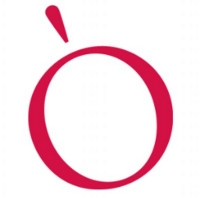 Oregon Shakespeare Festival Announces O! Readings Series
by Chloe Rabinowitz - Jun 26, 2021
Oregon Shakespeare Festival has announced the month-long, five-play O! Reading Series. For this new initiative, five directors who are part of OSF's artistic staff have each chosen a play to be performed as a live digital staged reading by some of OSF's favorite actors.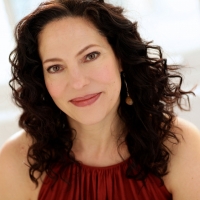 BWW Interview: Giovanna Sardelli of NEW WORKS FESTIVAL ONLINE at TheatreWorks Silicon Valley Champions Boundary-Breaking Theatre
by Jim Munson - Apr 22, 2021
While the theatre world continues to engage in much-needed conversations about how to make our art form more inclusive and equitable, TheatreWorks Silicon Valley is offering a tangible example of what that can look like. Its New Works Festival Online will stream an advance look at tomorrow's boundary-breaking plays and musicals from an astoundingly diverse array of theatre makers. Transforming the Tony-winning company's annual festival into a virtual experience, New Works Festival Online offers digital audiences an extraordinary opportunity to view new plays and selections from new musicals, and learn more about the development process in conversations with the playwrights. New Works Festival Online runs April 23 - May 15, 2021 with performances streaming live. Streaming access is available at pay what you can pricing ($10 minimum for a festival pass) at theatreworks.org. BroadwayWorld recently spoke with Giovanna Sardelli, TheatreWorks Artistic Associate and Director of New Works, from Las Vegas, where she was born and raised and has been spending most of the pandemic away from her actual home in New York. Sardelli has made a career out of championing new works and seeking out voices we may not have heard before, and her enthusiasm for her work is infectious. Any conversation with her is bound to convince you that you need to venture away from the tried and true and take a chance on a playwright you may be unfamiliar with. Not only will it expand your horizons, but you will also be moved and entertained.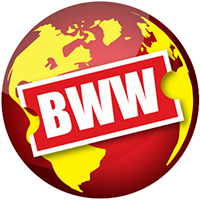 Theatreworks Silicon Valley to Stream New Works Festival Online
by A.A. Cristi - Mar 25, 2021
TheatreWorks Silicon Valley will stream an advance look at tomorrow's hits in New Works Festival Online.
BD Wong, Karen Olivo, Tonya Pinkins and More to be Featured on Season 2 of LIVE AT THE LORTEL Podcast
by Chloe Rabinowitz - Oct 1, 2020
The Lucille Lortel Theatre has announced its initial guest lineup for the second season of their 'Live at The Lortel' podcast. The upcoming season is filled with award winning actors that grace stages off and on Broadway, leading theater administrators, and thought-provoking playwrights and directors.
Virtual Theatre Today: Thursday, August 27- with Jane Krakowski, Shoshana Bean, and More!
by Nicole Rosky - Aug 27, 2020
Today (August 27) in live streaming: The New Group presents The Jacksonian, Billy Stritch performs for Radio Free Birdland, and so much more!
San Francisco Playhouse Announces August Live Streaming Events
by A.A. Cristi - Aug 11, 2020
San Francisco Playhouse  announced five new episodes of its live streaming calendar, including three Zoomlet Live Play Readings and two Fireside Chats. The events will be streamed free of charge on the Company's website. Announcements of additional episodes and programming will be made over the coming weeks.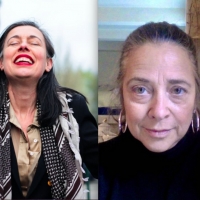 SEGAL TALKS Week 17 to Feature Adelheid Roosen, Melanie Joseph and More
by Chloe Rabinowitz - Jul 24, 2020
SEGAL TALKS Week 17 will feature ADELHEID ROOSEN & MELANIE JOSEPH (Netherlands/US) on Friday, July 24, 2020, 12 noon EDT. 
HowlRound and the Mellon Foundation Announce 13 Playwrights Joining National Playwright Residency Program
by Chloe Rabinowitz - Jun 23, 2020
HowlRound Theatre Commons has announced it has been awarded a three-year, $1,336,000 grant from The Andrew W. Mellon Foundation to support HowlRound's core programs and the continuation of the National Playwright Residency Program (NPRP), funding thirteen new playwright residencies in nine states.
HowlRound Announces 2020 National Playwright Residency Program
by Stephi Wild - Jun 23, 2020
In collaboration with The Andrew W. Mellon Foundation, HowlRound Theatre Commons established the National Playwright Residency Program (NPRP) in 2013.
Betty Shamieh Videos
STAGE TUBE: I AM THEATRE Project - Torange Yeghiazarian
by BroadwayWorld TV - Dec 22, 2011
BroadwayWorld.com is excited to share a weekly series developed by the Theatre Communications Group! This week actor and playwright Torange Yeghiazarian shares pivotal moments in her theatre career and why the arts matter to her!
Betty Shamieh Frequently Asked Questions
How many shows has Betty Shamieh written?
Betty Shamieh has written 1 shows including The 24 Hour Plays 2005 (Playwright).