Latest News on Beth Lipton
Stage Credits
  [Regional (US)]
World Premiere at Dallas Theater Center, 2017
Lady Anne
Stage
Performances
  [Regional (US)]
World Premiere at Dallas Theater Center, 2017
Lady Anne
Beth Lipton News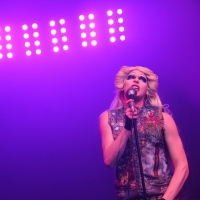 BWW Interview: Matthew Alvin Brown and Jared Blount on the Enduring Power of HEDWIG
by Adrienne Proctor - Jan 11, 2021
HEDWIG AND THE ANGRY INCH is a cult-classic, a powerhouse genre-defining rock musical that truly rocks. Hed-Heads are still in love with her story 23 years later. In this exclusive interview, Oklahoma City's Hedwigs Matthew Alvin Brown and Jared Blount break down what this character means to them, and how she changed the narrative on live theatre.
BWW Review: THE CUBAN AND THE REDHEAD at Pegasus Theatre
by Kyle Christopher West - Sep 24, 2018
One sure sign of a troubled musical is the inability to recall a single tune from the twenty listed in the show's program immediately following the performance. But that's not all that needs adjusting in Pegasus Theatre's ambitious new work, THE CUBAN AND THE REDHEAD, onstage at the Charles W. Eisemann Center for the Performing Arts through September 30th.

The Classics Theatre Project Announces Casting And Details For MISS JULIE
by Stephi Wild - Aug 21, 2018
The Classics Theatre Project's Artistic Director Joey Folsom today announced casting and creative team details for the Company's second production, August Strindberg's Miss Julie. Directed by Nathan Autrey, Miss Julie will run October 9 - November 3, 2018 at The Core Theatre in Richardson, Texas. The ensemble cast features Joey Folsom as Jean (understudy Ryan Maffei), Beth Lipton and Gretchen Hahn alternating performances as Miss Julie and Sasha Maya Ada as Christine.
Imprint Theatreworks Season Announce 2018/19 Season
by A.A. Cristi - Aug 9, 2018
It's time to announce what's next, and we're doing it BIG - with a party you do not want to miss. Join us on August 27th for an exclusive celebration featuring incredible performances and the grand reveal of IMPRINT Theatreworks' highly anticipated second season. Come early for our opening reception and silent auction and stay late to hang out with the performers and celebrate the year ahead with us at Stomping Ground Comedy Theater.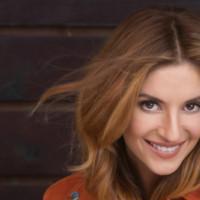 Photo Flash: Anneliese Van Der Pol and Storm Lineberger Star in THE CUBAN AND THE REDHEAD
by Julie Musbach - Jul 27, 2018
Pegasus Theatre presents The Cuban and the Redhead, a new musical about Desi Arnaz and Lucille Ball, with book, music and lyrics by Robert Bartley and Danny Whitman. Tickets are on sale now.
BWW Review: PRISCILLA QUEEN OF THE DESERT at Uptown Players
by Kyle Christopher West - Jul 21, 2018
Life isn't always rainbows, sequins, and platform shoes unless of course, you've taken a seat at one of Uptown Players' frequent musical spectacles. And, although this season's PRISCILLA QUEEN OF THE DESERT could use a pinch of polishing, the over-the-top extravaganza promises a gay old time.
Complete Casting Announced for PRISCILLA QUEEN OF THE DESERT at Uptown Players
by Kyle Christopher West - Jun 26, 2018
Uptown Players and director Ann Nieman have cast an array of celebrity divas to star in Priscilla Queen of the Desert, running July 13-July 29, 2018. Jack Donahue and Blake McIver enthusiastically come to Dallas to make their Uptown debut, leading the cast alongside Dallasites Dana Harper and Kelly Groves, bringing a wide array of illustrious performance experience to the Kalita Humphreys Theater this summer.
Uptown Players Presents 16th Annual Fundraiser BROADWAY OUR WAY
by Julie Musbach - May 23, 2018
Uptown Players presents its 16th annual fundraiser Broadway Our Way '18, written and directed by B.J. Cleveland running June 14 - June 17, 2018 at the Kalita Humphreys Theater. Cleveland has heard members of the LGBT community claim they had never been represented on stage for many decades and this evening is about fun and providing a previously unheard voice and seeing the world as we always wish it could be.
BWW Review: MURDER BALLAD at Imprint Theatreworks
by Kyle Christopher West - May 6, 2018
Marking the musical debut of Dallas' hottest new theatre company, Imprint Theatreworks' MURDER BALLAD opened last weekend in an intimate, in-your-face presentation. It's an edgy, racy immersive rock show, and whether or not the style matches your taste, the impressive cast is not to be missed.
Casa Manana Presents BEAUTY AND THE BEAST, JR.
by Julie Musbach - Apr 13, 2018
Casa Mañana Theatre presents Beauty and the Beast Jr sponsored by Frank Kent Cadillac as part of the 2017-2018 Children's Theatre Season presented by Regions Bank. Tickets are on sale now.