Latest News on Barbara Kopple
Barbara Kopple News
Renée Fleming, Al Gore & More to be Featured in COAL + ICE Events
by Chloe Rabinowitz - Mar 2, 2022
Asia Society and the John F. Kennedy Center for the Performing Arts announced initial programming for a six-week festival of events paired with the East Coast premiere of COAL + ICE, a documentary photography exhibition that brings together the work of over 50 photographers and video artists from around the world.
The Creative Coalition Awards $220,000 in Grants to Filmmakers
by Sarah Jae Leiber - Mar 11, 2021
Jenrette will share the story of a young Black girl who goes on a journey to combat obesity and free herself from her family's "big boned" label. Kessler will explore obesity in comedy and speak to some of today's biggest comedians about the weight of being overweight.
Apple Orders THE SUPERMODELS Documentary
by Sarah Jae Leiber - Oct 6, 2020
Apple TV+ has ordered 'The Supermodels,' an unparalleled event docuseries that will feature exclusive access to and interviews with Naomi Campbell, Cindy Crawford, Linda Evangelista and Christy Turlington.
DESERT ONE'S Barbara Kopple, RBG's Julie Cohen & BUOYANCY'S Rodd Rathjen Up Next On Tom Needham's SOUNDS OF FILM
by A.A. Cristi - Sep 22, 2020
Two-Time Academy Award Winning Director Barbara Kopple, Producers Eric Forman & David Cassidy, Air Force Chief Master Sgt. Richard 'Taco' Sanchez and John Limbert, Diplomat and one of the Iran Hostages are Tom Needham's guests on THE SOUNDS OF FILM. They will be speaking about Kopple's amazing new documentary DESERT ONE. Also on the program are RBG director, Julie Cohen, and BUOYANCY director, Rodd Rathjen.
Barbara Kopple's DESERT ONE Documentary Opens Tomorrow
by Stephi Wild - Aug 21, 2020
40 years later, one of the most daring military rescue attempts in US history is coming to the big screen. Greenwich Entertainment will release the acclaimed documentary feature "Desert One" from two-time Academy Award winner Barbara Kopple ("Harlan County USA" and "American Dream") on Friday, August 21.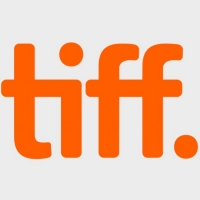 TIFF Announces Industry Offerings and New Slate of Festival Ambassadors
by Kaitlin Milligan - Jul 23, 2020
TIFF announced today the new digital look of its Industry structure and programmes at the 2020 Festival. All Industry engagement and opportunities will be online, including business and talent development and its Industry Conference, taking place September 10–15. 
Ricki Lake and SICK SCHOOL Director Share Shocking Cancer Stories On Tom Needham's SOUNDS OF FILM
by Stephi Wild - Jan 24, 2020
The director of SICK SCHOOL, Keif Roberts, and Ricki Lake, the producer of WEED THE PEOPLE, are Tom Needham's exclusive guests this Thursday on WUSB's THE SOUNDS OF FILM.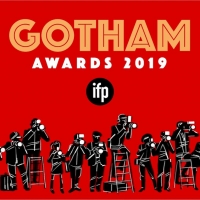 MARRIAGE STORY Wins Big at the Gotham Awards - See Full List of Winners!
by Kaitlin Milligan - Dec 3, 2019
The Independent Filmmaker Project (IFP) tonight announced the winners of the 29th Annual IFP Gotham Awards at a ceremony held at Cipriani Wall Street in New York City. 
DOC NYC Announces Full Lineup for 10th Edition
by Kaitlin Milligan - Oct 10, 2019
 DOC NYC, America's largest documentary festival, announced the full lineup for its expanded tenth anniversary edition, running November 6-15 at the IFC Center in Greenwich Village and Chelsea's SVA Theatre and Cinépolis Chelsea. The 2019 festival includes 136 feature-length documentaries among over 300 films and events overall, making this landmark year DOC NYC's biggest edition yet. Included are 28 world premieres 27 US or North American premieres and 59 NYC premieres, with more than 500 doc makers and special guests expected in person to present their films or participate on panels. 
Barbara Kopple Videos

VIDEO: Watch the Trailer for Netflix's REMASTERED: Tricky Dick and the Man in Black
by Stage Tube - Oct 30, 2018
There were many sides to Johnny Cash: Outlaw musician, and die-hard patriot; a country western superstar who could connect to others' suffering; the grandson of a preacher who wrestled with personal demons; a religious man achingly familiar with the Devil's work. In April 1970, as America was being torn in two, Cash had to choose which side of himself he'd give voice to after being invited to perform at President Richard Nixon's embattled White House.