Latest News on Andrew Barlow
Andrew Barlow News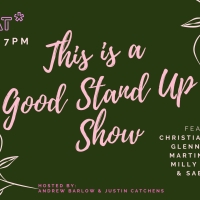 Christian Finnegan, Sabrina Wu & More to Perform at THIS IS A GOOD STANDUP SHOW at Caveat
by Chloe Rabinowitz - Dec 27, 2022
Andrew Barlow (hot bartender) and Justin Catchens (tattoo double for The King of Staten Island starring Pete Davidson) host this good stand up show. Just your everyday stand up show, but this one is good, from top to bottom, no stinkers on this line up.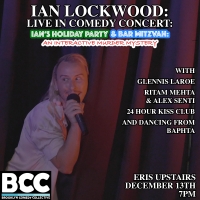 Ian Lockwood: Live In Comedy Concert Comes to Brooklyn Comedy Collective This Month
by Stephi Wild - Dec 1, 2022
Get ready to laugh, cry, dance and sing with comedian and pop star Ian Lockwood in his show IAN LOCKWOOD: LIVE IN COMEDY CONCERT, December 13th at the Brooklyn Comedy Collective.
Big Apartment Brings Sketch Comedy Show To Caveat NYC, Tuesday, November 22
by A.A. Cristi - Nov 9, 2022
Big Apartment is back after a successful six-month run at The PIT and a summer showcase at Asylum NYC (August 15, 2022). The team is moving into Caveat NYC to showcase some of their best sketches from this season on November 22nd.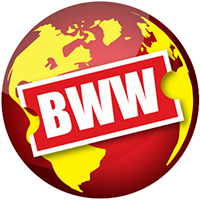 TOUR DE JOE: An Improvised Show Hosted by Joe Biden Comes to Under St. Mark's Next Week
by Stephi Wild - Aug 3, 2022
Join Joe Biden and all of his favorite comedians as he hosts a comedy show while simultaneously attempting to race a bike across the continental US. In this show, Biden, a well-known lover of biking and improv comedy, is ready to bring America together one laugh at a time.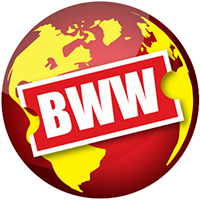 TOO CLOSE FOR COMFORT Comedy Show Comes to The PIT Loft
by Stephi Wild - Aug 3, 2022
After two years of social distancing, we're ready to get CLOSE (metaphorically). Two teams of New York's best and cutest (according to our moms) improvisers will perform a "Close Quarters" improv set where every scene exists simultaneously in different spaces. This dynamic and unique improvised show will have you craving more closeness!

DANCING GIRL To Be Performed In ASL At She NYC Arts Theater Festival
by Stephi Wild - Jun 4, 2019
She NYC Arts will present a limited engagement of Elinor T and Drew Vanderburg's Dancing Girl, directed by Jenny Beth Snyder as part of the fourth annual She NYC Arts Summer Theater Festival at The Connelly Theater (220 East 4th Street, New York, NY 10009). Performances will be on Saturday, June 22 at 12:30pm and Monday, June 24 at 7pm. Tickets ($20) are available for advance purchase at www.shenycarts.org.

Comedians From Caroline's, The Pit & More Appear At THERE WILL BE OTHER SHOWS
by Julie Musbach - Mar 26, 2019
Comedians Griffin Leeds (Living Your Best Life Room), Chris Chianesi (The Feed), Lauren Clark (Caroline's), and more stack the line up for another edition of There Will Be Other Shows on March 6th at Cherry Tree Bar in Brooklyn. A friendly hang and a variety show all in one, There Will Be Other Shows features a diverse slate of some of the best comedians in NYC. Every month presents a mix of stand up, characters, music and lots of weird stuff you've never seen before!
ComedySportz Boston Sets New Spring Mark Special Matches
by Tyler Peterson - Mar 31, 2014
As playoff action heats up the ice at TD Garden, and a new World Series pennant rises at Fenway Park, two more Boston teams are gearing up for the long-anticipated arrival of Spring and a crack at the big leagues.
Photo Flash: First Look at the Team of ComedySportzBoston
by Christina Mancuso - Oct 22, 2013
ComedySportzBoston (CSz), the fast-paced, family-friendly improvisational comedy played as a sport, that's a hit in Chicago, Philadelphia, New York and Portland, - it is coming to Greater Boston. Shows are Fridays and Saturdays beginning October 18 and running through December 20, 2013 (November 8 (6pm) & 9 (5pm) are during the Boston Comedy Festival) at Davis Square Theatre, 255 Elm Street, Somerville. Doors open at 6:30pm and show begins at 7pm. Tickets only $18 - Group rates and special shows available. For tickets and information call (617) 426-1999 or visit http://mysterycafe.com/shows/comedysportz-boston/. Check out a first look below!