Latest News on Amy Beth Kirsten
Amy Beth Kirsten News
Curtis Institute of Music Appoints Four Internationally-Acclaimed Composers to Faculty
by Marissa Tomeo - May 11, 2022
"We are thrilled to welcome these four distinguished composers to our faculty," says President and CEO Roberto Díaz."They have such diverse experiences and career paths that will help and inspire each of our students to find their own voice."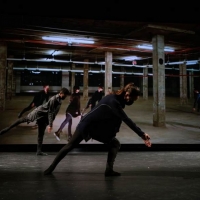 Kinesis Project Dance Theatre to Present Pop-Up Performances On Little Island
by A.A. Cristi - Sep 20, 2021
Kinesis Project dance theatre announces pop-up performances of Search(Light) on Little Island on Saturday, September 25, 2021, between 6pm-8pm, presented in Kinesis Project's signature, space shifting, intimate, large-scale style.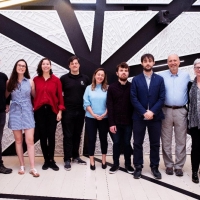 Blueprint Fellowship Concert Streams Free At Live@National Sawdust On March 25
by A.A. Cristi - Feb 25, 2021
The Blueprint Fellowship is an annual National Sawdust mentorship and commissioning initiative that connects Juilliard student-composers with career and project mentorship, culminating in a concert of their commissioned projects.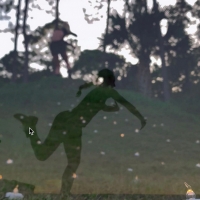 Kinesis Project Dance Theatre Announces Bi-Coastal Live Performances Of SEARCH(LIGHT)
by Chloe Rabinowitz - Jan 27, 2021
Kinesis Project dance theatre announced an evening of an experiment in bi-coastal live performances, Search(light), on January 30, 2021 at 7pm EST (4pm PST) and 8:30pm EST (5:30pm PST).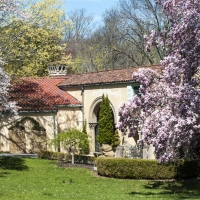 Livestreamed Performances from Caramoor Kick Off with Inon Barnatan
by A.A. Cristi - Jun 15, 2020
Caramoor, with its more than 80 acres of woodlands, gardens and outdoor performance space, is in a unique position to pivot from its traditional summer season and find new ways of inspiring audiences safely. Participating responsibly in New York's re-opening process, Caramoor's flexible Summer 20/2.0 program will feature livestreamed on-site performances, as well as live performances for low-density audiences, and tours of its gardens and sound art.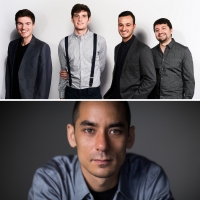 Sandbox Percussion Releases Andy Akiho's 'Haiku 2'
by Kaitlin Milligan - Feb 13, 2020
On Thursday, February 13, 2020, the New York-based ensemble Sandbox Percussion releases Andy Akiho's Haiku 2 as a music video and single from its debut album, And That One Too (Coviello Classics).
Mannes School Of Music Announces The Appointment Of Ian Rosenbaum To Faculty
by Stephi Wild - Nov 13, 2019
The New School announced today that acclaimed percussionist, Ian Rosenbaum, has joined the faculty of Mannes School of Music.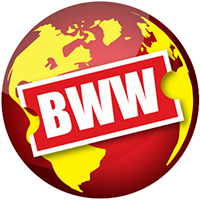 Virginia B. Toulmin Foundation Announces 2019 Composing Grants
by A.A. Cristi - Oct 30, 2019
The Virginia B. Toulmin Foundation announced its 2019 grants in The Virginia B. Toulmin Foundation's Orchestra Commissioning Program for Emerging Female Composers.
Resident Composers Announced for 2019 Mizzou International Composers Festival
by Kaitlin Milligan - Jan 2, 2019
The Mizzou New Music Initiative (MNMI) has selected eight resident composers to participate in the 2019 Mizzou International Composers Festival (MICF).  

Peak Performances to Host the World Premiere of SPINNING
by Julie Musbach - Apr 16, 2018
Peak Performances presents the world premiere of Spinning, a collaborative musical work written and composed by Pulitzer Prize winner and MacArthur Fellow Julia Wolfe (Anthracite Fields, 2015), and conceived with "cello goddess" (The New Yorker) Maya Beiser, with multimedia projections by innovative artist Laurie Olinder (May 10-13). Commissioned by Peak Performances and culminating their season of works by women, Spinning considers the essential labor of spinning thread-work once performed by hand by women-paying homage to the human dignity of this "women's work."