Latest News on Adam Cohen
Adam Cohen News
A Hug From The Art World Presents Saam Farahmand's First US Solo Exhibition GOD PARTY
by A.A. Cristi - Mar 7, 2022
Adam Cohen presents Saam Farahmand's first US solo exhibition. GOD PARTY. The exhibition will be on view at A Hug From The Art World (515 West 19th Street, New York, NY, 10011) from March 10th through April 2nd, 2022.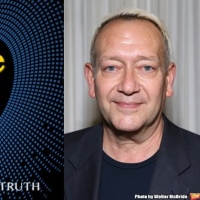 BWW Interview: Michael John LaChiusa Talks Arc Stages' SEE WHAT I WANNA SEE, What Inspires Him to Create & More
by Chloe Rabinowitz - Feb 3, 2022
Michael John LaChiusa's See What I Wanna See, a musical based on three short stories by the Japanese writer Ryunosuke Akutagawa, originally premiered Off-Broadway in 2005. Nominated for nine Drama Desk Awards, this compelling musical about lust, greed, murder, faith, and redemption sheds light on truth and perspective.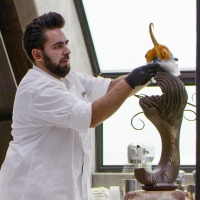 VIDEO: Netflix Releases SCHOOL OF CHOCOLATE Official Trailer
by Michael Major - Nov 15, 2021
Netflix has released the new trailer for School of Chocolate! World-renowned chocolatier Amaury Guichon mentors eight top talents hoping to take their work to the next level. Only one will win a career-changing opportunity. Watch the new trailer now!
A Hug From The Art World is Now Presenting Memory Ware Flats By Eric Doeringer
by Stephi Wild - Oct 22, 2021
A Hug From The Art World is now presenting Memory Ware Flats, the third solo exhibition in collaboration with artist Eric Doeringer. Doeringer's Memory Ware Flats are inspired by a series of works created by artist Mike Kelley between 2000 and 2010.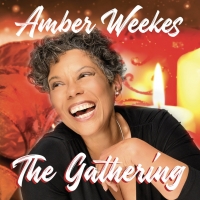 The Versatile Jazz Singer Amber Weekes Creates Christmas Album
by Sarah Jae Leiber - Sep 1, 2020
A popular and youthful jazz singer, Amber Weekes has released her first Christmas album.
BWW Review: 5 TIMES IN ONE NIGHT at Mile Square Theatre
by Adam Cohen - Feb 27, 2020
An honest, entertaining, contemporary look at sex and relationships. Wholly entertaining and professionally produced.
Top Articles on BROADWAYWORLD NEW JERSEY NJ for 2019
by Marina Kennedy - Dec 26, 2019
Broadwayworld New Jersey had a great year in 2019 covering the Garden State entertainment scene with an array of articles for our readers to enjoy.
BWW Review: A MERRY LITTLE CHRISTMAS CAROL at Mile Square Theatre
by Adam Cohen - Dec 18, 2019
Brilliant. Beautiful. Engaging fun. An amazing take on an old classic.
BWW Review: PIPELINE at Mile Square Theatre
by Adam Cohen - Sep 14, 2019

BWW Review: I AND YOU at Mile Square Theatre Hoboken
by Adam Cohen - Feb 1, 2019
Lauren Gunderson's play 'I and You' is now playing at Mile Square Theatre in Hoboken. Under director Chris O'Connor's steady hands this is a tender intelligent production with articulate, vital, complex, and achingly vulnerable performances. It will appeal to teens and adults.
Adam Cohen Videos
BWW TV: Remembering Leonard Cohen- k.d. lang Sings Powerful 'Hallelujah'
by BroadwayWorld TV - Nov 11, 2016
As BroadwayWorld reported yesterday, poet, novelist and songwriter Leonard Cohen passed away at the age of 82. His son Adam Cohen commented: 'My father passed away peacefully at his home in Los Angeles with the knowledge that he had completed what he felt was one of his greatest records. He was writing up until his last moments with his unique brand of humor.'