BWW Preview: The HI-DEF FRINGE FESTIVAL Takes Place from August 23rd Through 25th
The second annual Hi-DeF Hi-Desert Fringe Festival is taking place this weekend, August 23-25, 2019, at the Joshua Tree Retreat Center in Joshua Tree, California.
This year's event features eleven original works by artists from the Morongo Basin, Coachella Valley, Los Angeles and San Diego, including the world premiere for some pieces. Genres include one-acts, full-length plays, musicals, solo performance, improv and sketch. Among the offerings are THE SHOW THAT SHALL NOT BE NAMED (a long-form improv based in the world of the Harry Potter universe); THE ZEN OF HOT YOGA (a midlife comedy of errors in which a former alcoholic stumbles through her 40's and comes to peace with who she is while spending 100 days at 105 degrees); and SCRUMMY BITS OF SOFONDA LEFEY (in which a Broadway diva who has been banished from performing on the stage finds herself the hostess of a gourmet cooking show).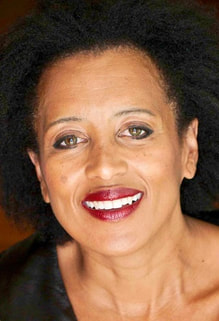 Workshop speakers include Dan Gauthier and Lisa Fuller on making a living as an actor, Adia Joelle on following in the footsteps of famous parents, David Harris on writing for the stage and screen, and Rebecca Havely, Abe Daniels and Gary Daigneault on the importance of community theatre. Other workshop topics include Branding for Artists, Spoken Word Poetry and Change Journey for Storytellers. Hi-DeF 2019 will also see the debut of a "Short Attention Span Theatre" workshop for children and teens.
The mission of Hi-DeF, which is a program of Project Sheba, a registered 501(c)3 nonprofit organization, is to bring original, non-traditional, gritty, edgy, thought-provoking performance art to the Hi-Desert. Co-Producers Miri Hunter and Ann Van Haney are hi-desert residents and performers active in the local theatre and arts scenes. They created Hi-DeF to provide a forum showcasing world-class innovative, boundary-pushing theatre and performance art in the Morongo Basin.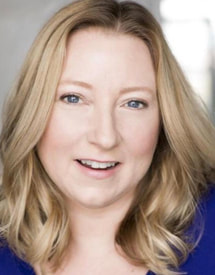 Hi-DeF will take place on the campus of the Joshua Tree Retreat Center at 59700 Twentynine Palms Highway, Joshua Tree, CA 92252. Ticket prices range from $5 to $100. Additional information about the festival and a link to purchase tickets can be found at www.hidesertfringe.org. Please contact hidesertfringefestival@gmail.com with questions.