BWW Feature: North Star Theatre, a new Coachella Valley Company, Begins Operations.
Christine Michele and James Owens, North Star's founders (board president and treasurer, respectively), are well-known to Coachella Valley audiences.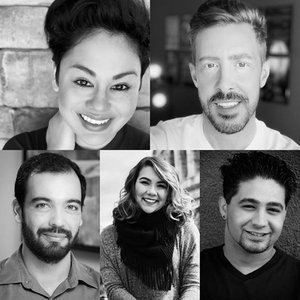 North Star Theatre, a new company, is opening in the Coachella Valley. In October, when North Star hopes to present its first production, a musical, it will still probably be necessary to protect patrons and actors via masks and social distancing. Readers are probably asking the same question I did: How can a performing arts company begin operations safely in the midst of a pandemic?
The answer is by reviving the 1960's concept of the drive-in theater, and applying it to live productions. North Star will use a theater-in-the-round physical arrangement (albeit with a rectangular stage), with four stage entrances and cars parking on all sides of the stage. The patrons will remain in their cars and the actors will use creative staging to socially distance from each other for the foreseeable future. Sound will come through the cars' FM radios. It may not be a perfect arrangement, but it's next to normal, pun intended.
Christine Michele and James Owens, North Star's founders (board president and treasurer, respectively), are well-known to Coachella Valley audiences through their community theatre work and music. Christine, the lead singer for cover band Christine and the Lost Keys, has won a best supporting actress Desert Theatre League award, and, with her bandmate, Miguel Arballo (North Star's vice president), was a finalist in the 2020 McCallum Theatre OPEN CALL competition. Christine has recently released a single, "Too Young." James, a middle school teacher in his non-performing life, has appeared in shows up and down the West coast. When the pandemic put everything on pause, he was directing a now-postponed production of JOSEPH AND THE AMAZING TECHNICOLOR DREAMCOAT. James was most recently seen on stage as Bert in MARY POPPINS, a role for which he has been nominated for a Desert Theatre League award for best actor in a musical. The board's other three officers (vice president Miguel Arballo, secretary Stephanie Jauregui, and member-at-large Shafik Wahhab) also have impressive theatre credentials, with expertise in sound design, makeup and costuming, and directing, respectively.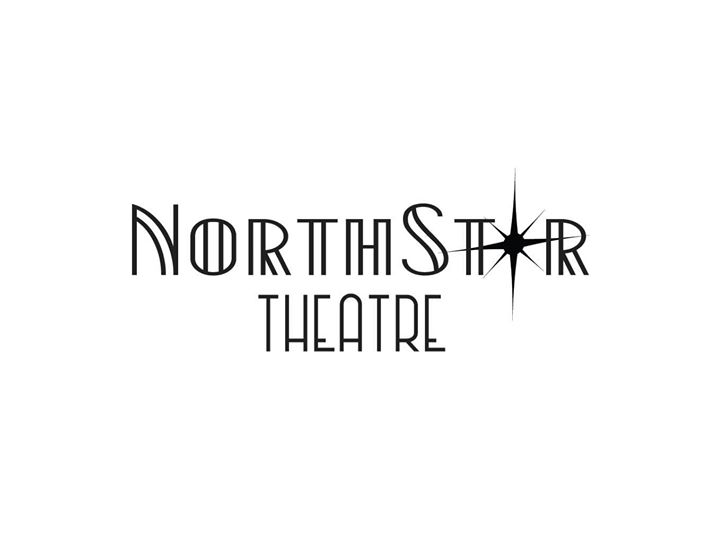 Broadway World recently spoke to Christine and James about their plans for North Star. They explained that they intend their company to differ from traditional theatres, both in the outdoor staging and in pricing the shows to appeal to younger audiences, less affluent individuals, and culturally diverse groups - in other words, people who often stay away from the valley's more traditional theatrical productions. There will be scenery, projections, and lighting, although these may be less complex than in other Coachella Valley theaters. Christine and James don't necessarily intend to choose avant garde works, instead planning on musicals and perhaps straight plays and concerts, but they do plan programs that young theatergoers would be likely to enjoy; one of their hopes is to mount a late night presentation of THE ROCKY HORROR SHOW. Eventually, they hope to use live musical combos in their performances, rather than employing pre-recorded tracks.
Obtaining the lease to a venue is always a complex process for a new theatre company, but North Star's negotiations are especially unusual, both because of the nature of the seating (inside cars) and because of the preferred location for the theater (on Agua Caliente tribally controlled land, owned by a tribal member who must abide by tribal regulations). The landowner, who is a partner in the project, and the board must seek permission from the tribal government to use the land for an outdoor theater. In addition to working with the tribe, the board is keeping the Palm Springs government informed of its plans.
Although the company is still obtaining the rights for the first show, the director, Shafik Wahhab, is already at work planning the socially-distanced staging for the musical the board has in mind. James and Christine emphasized that Shafik uses creative staging even when he works in a traditionally-shaped theater; here he is striving to make the actors' interactions believable without endangering their health. In order to keep the performers as protected as possible, rehearsals will take place online, up until two weeks before the show opens, when live rehearsals will begin. The actors will wear masks during those two weeks and have their temperatures checked. James added by email that the company is considering casting actors who have "the ability to quarantine," including "possibly casting leads that are members of the same household, and/or isolating the cast together." Also, the entire cast will undergo virus testing and the technical crew, such as the costumers and hair designer, will use "sanitized materials and maintain distance from the cast." Auditions, which will be announced shortly on www.northstartheatre.org, will take place virtually.
Both Christine and James emphasize that their company will approach casting nontraditionally; rather than have a particular "type" in mind they will choose the actor with the most convincing audition, regardless of such factors as physical ability or ethnicity. James explained that he has already invoked this philosophy in previous productions, including by casting a young woman as Pharaoh in another company's covid-aborted production of JOSEPH AND THE AMAZING TECHNICOLOR DREAMCOAT. He noted that the musical North Star is hoping to open in October has opportunities for diverse casting, but also implied that he believes in ethnically authentic casting for BIPOC roles - he said that theatres need to make sure "we're cultivating talent and connecting to those communities."
Another way in which the company plans to defy tradition is by, as James said, using a "group creative effort with input from everyone," rather than a top-down approach from the director, musical director, and choreographer. He does not believe in limiting a cast's suggestions because "nothing is a bad idea."
Currently, North Star is seeking donations as seed money to begin its season. The first 100 donors to send a $25 donation or more will become members of the "founders' circle," which provides for attendance at a dress rehearsal for every production, the donor's name in every show's program, and other benefits. Donate at www.NorthStarTheatre.org.
Photo Credit: Clark Duggar; Sauce Box Photography