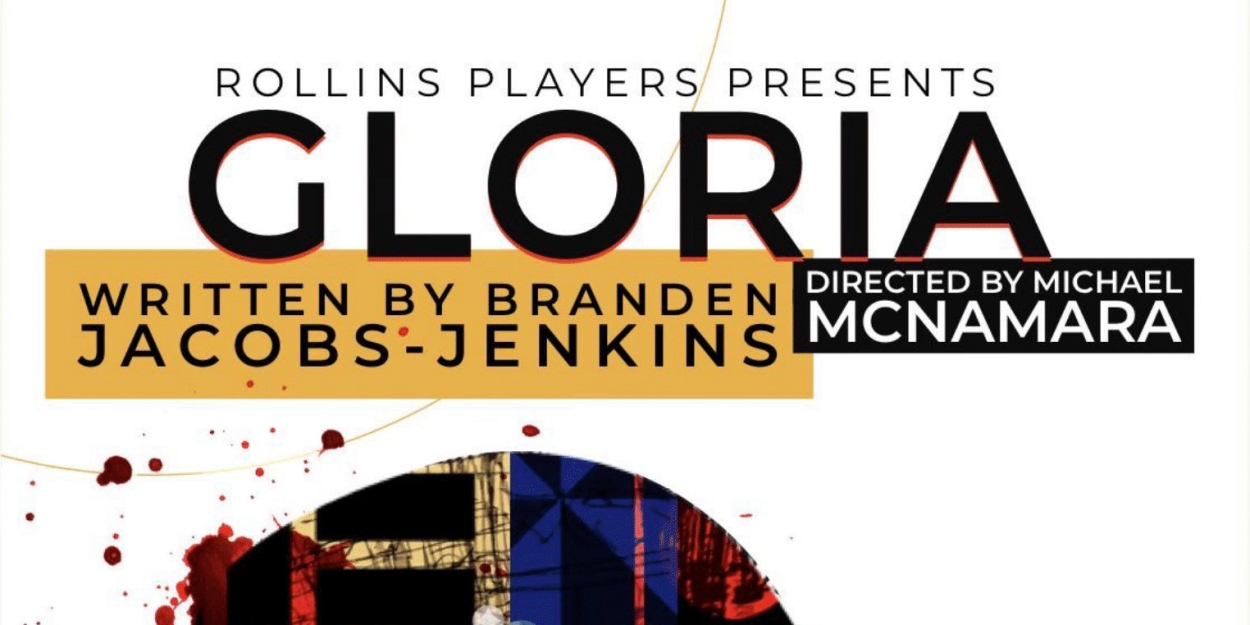 GLORIA by Branden Jacobs Jenkins Opens at Rollins College
Gloria runs from February 8-11.
A 2015 Pulitzer Prize finalist, Gloria is the second production in the Rollins College Second Stage series this season. Directed by Michael McNamara '23, it focuses on a group of assistants from a prominent New York magazine, all angling for their big break. But when "another day at the office" becomes an event that turns their realities upside down, it begs the question, "who deserves to tell the story?"
"I hope audiences walk away with a deeper appreciation for the meaningful connections they have in their lives," says director Michael McNamara '23. "Not just friends or family, but coworkers, colleagues, even people they meet in passing. As technology and media become ubiquitous, our attention is pulled more and more towards sensational stories and away from the people and experiences that make life worth living."
Rollins' Second Stage productions are student-produced and directed, and coming up next is Five Women Wearing the Same Dress by Alan Ball, Directed by Madison Colpitts '23.
Rollins' Second Stage is housed in the Lyman Blackbox Theatre at 203 E. Lyman Avenue. Gloria runs from February 8-11, with shows each day at 7:30 plus a Saturday matinee at 2. Admission is free and seating is first come, first served. This performance contains graphic gun violence. For more information about content warnings, please visit rollins.college/secondstage. Follow theatre at Rollins College on Facebook and Instagram @AnnieRussellTheatre
Starring:
Ella Juengst as Ani/Callie/Sasha
Camillo Villafañe as Dean/Devin
John Banks as Miles/Shawn/Rashaad
Nico Mathis as Lorin
Brynn Pietrowski as Gloria/Nan
Justine So as Kendra/Jenna
Creative Team
Michael McNamara ...Director
Jolana Mitchell ...Stage Manager & Company Deputy
Tori Lutz ... Scenic Designer
Kay Brazzell...Props Designer
Paula Espinosa...Costume Designer
Kalani Senior...Hair & Makeup Designer
Gray Lefkowitz...Sound Designer
Michael McNamara... Lighting Designer
Kaila Cohen & Ryan Rawoof...Dramaturgy
Prof. Eric Zivot...Fight Choreographer
Em Segal...Original Music
Poster by Rachel Kalski '25