Columbia School Of The Arts to Present ORLANDO as MFA Acting Thesis Production This Month
This production, directed by Jimmy Maize, will question how an individual exists within historical parameters.

Columbia University School of the Arts will present The MFA Acting Class of 2023 in their Acting Thesis production of ORLANDO October 13th through 16th at Lenfest Center for the Arts.
"The dead have wonderful memories." ORLANDO, Virginia Woolf's time-bending novel adapted by Sarah Ruhl, is a poetic romp through several centuries. The play chronicles the life (and additional lives) of a nobleman who dreams of becoming a poet as both time and gender shift. This production, directed by Jimmy Maize, will question how an individual exists within historical parameters. How do we experience the world differently? It's about writing through time and time through gender.
ORLANDO will be presented at Lenfest Center for the Arts.
PERFORMANCE SCHEDULE
Thursday, October 13 - 8:00PM EST
Friday, October 14 - 8:00PM EST
Saturday, October 15 - 2:00PM & 8:00PM EST
Sunday, October 16 - 2:00 PM EST
Click here for tickets
The cast features Hannah Shealy, Charlotte Francis, Nick Saxton, Sina Pooresmaeil, Josh C. Thomas, and George S. Copeland.
The production team includes General Manager Zhiwei Ma, Production Stage Manager María De Barros, Assistant Stage Manager Miranda Tejada, Company Manager Joel Edwards, Vocal Coach Elizabeth Hayes, Scenic Designer Andreea Mincic, Costume Designer Rachel Dozier-Ezell, Lighting Designer Betsy Chester, Sound Designer Caroline Eng, Video Designer Taylor Edelle Stuart, and Costume Coordinator Rachel Dozier-Ezell.
More Hot Stories For You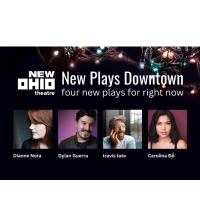 New Ohio Theatre to Present NEW PLAYS DOWNTOWN Reading Series in December

November 29, 2022

New Ohio Theatre will welcome audiences to New Plays Downtown, a new play reading series, running December 15th - 18th. The series, curated by Dianne Nora and New Ohio Theatre, will feature four new plays by Carolina Đỗ, Dylan Guerra, Dianne Nora, and travis tate.
---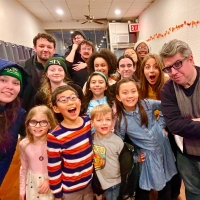 A CHRISTMAS CAROL to Open at The Secret Theatre This Holiday Season

November 29, 2022

A Christmas Carol will open at The Secret Theatre beginning December 15. The Secret Theatre's production of A Christmas Carol features a brand-new adaptation by their Artistic Director, Richard Mazda, who will also perform Scrooge.
---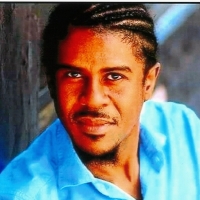 LEAVES Comes to NY Theater Festival This Week

November 29, 2022

Playwright Victor Vauban Jr. brings his award-winning play "LEAVES" to Teatro LATEA on Manhattan's Lower East Side as part of the New York Theater Festival on Wednesday, November 30, 2022 @ 4pm, Friday, December 2, 2022 @ 6:30pm and Sunday, December 4 @ 1pm.
---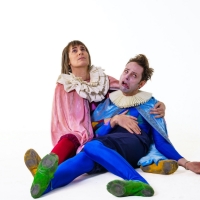 One Year Lease Theater Company's World Premiere of DEAD + ALIVE Begins Tonight

November 29, 2022

One Year Lease Theater Company's world premiere of DEAD + ALIVE begins previews tonight. Conceived by Helen Hayes and Edinburgh Stage Award winner Richard Saudek, DEAD + ALIVE is co-directed by Pher [sic] and Saudek, with original live music by Benjamin Domask-Ruh.
---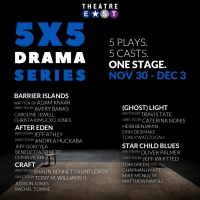 Theatre East's 5X5 Drama Series Returns This Week

November 28, 2022

The 2022 5X5 Drama Series kicks off on November 30th. The series was founded in 2016 to bring great new plays beyond the footlights and into nontraditional spaces like breweries, rooftops, and taverns to provide an immersive and unique audience experience.
---