CREED: THE MUSICAL Announced At The Producer's Club Theaters This December
Broadway goes "butt-rock" with this live homage to the early 2000s rock band "Creed."
Release your inner rock star as comedian actor/writer Jesse Montagna debuts his original jukebox musical comedy CREED: THE MUSICAL at the Producer's Club Theaters this December.
Featuring the iconic music of the 2000s "butt-rock" band Creed, this NEW original musical comedy brings the Creed classics we all know, but will never admit, to the stages of Off-Off-Broadway. Following the life of Scott Stap (no relation), his world gets turned upside down when he gets convicted and thrown in jail the day his daughter is born. Fueled by his One Dream to be a father, Scott schemes a breakout to reunite with his family. Featuring songs like, "Higher," "With Arms Wide Open," and "One Last Breath," this show reimagines Creed classics for the Broadway stage. With this debut performance, we can finally answer the age-old question, "Can you take me higher?" with a Creed belting, "YEEEEAAAH!"
"Hearing these songs gives a nostalgia and pride I never knew I had and never realized I needed."
"Walking the line between comedy and culty, Creed: the musical stands as both a parody and homage to the era of Scott Stapp and his influential hold in early 2000s rock."
"I never could have imagined that an entire musical sung in the style of Scott Stapp would be music to my ears."
Performance location:
Producers Club Theaters
358 W 44th St, New York, NY 10036
SUBWAY: A/C/E to 42nd St. PABT, N/Q/R/W/7 to Times Square - 42nd St.
Performance dates:
THU 12/8 @ 8:00 PM
SUN 12/11 @ 8:00 PM
THU 12/15 @ 8:00 PM
CREED: THE MUSICAL features Jesse Montagna as writer, director, and lead, with actors Abby Docherty, Andy Junk, Benjamin Nowak, Brooke Searcy, Lindsey Sweat, Nick Sessler, and Sam Hernandez. Music composition by Michael Andrew. Choreography by Abby Docherty. Vocal Arrangement by Lindsey Sweat. Assistant directing by Caleb Rudge.
Jesse Montagna is an actor, writer, and comedian from San Antonio based in Brooklyn, NY. He has performed improv and sketch comedy at theaters Second City, iO, The Annoyance, Brooklyn Comedy Collective, The Squirrel Theater, The PIT, Third Comedy Collective. He created his own original music and comedy variety show - Musical Musings - which has been performed in Nashviile and New York City with artists Carly Bannister and Andrews' respectively. Jesse was a proud member of the Third Coast Comedy main stage ensemble and performs improv, musical improv, and sketch regularly at Brooklyn Comedy Collective with original teams Milk Run, Fake Pasta, and mass. Jesse recently crossed over to the musical theater world writing, directing, and leading in an original jukebox musical comedy, Creed: the musical. He is a proud alum of Belmont University.
For ticket information please visit www.creedthemusical.com.
| | |
| --- | --- |
| Vote Now for the 2022 BroadwayWorld Off-Broadway Awards | |
| voting ends in | |
More Hot Stories For You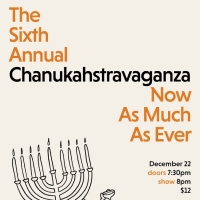 The Sixth Annual Chanukahstravaganza Comes to Littlefield This Month

December 8, 2022

Lana Schwartz and Ilana Michelle Rubin are two Jewish (you might have guessed), native New Yorkers who always get pretty lonely around the holiday season. For the sixth year in a row, they've invited some of the funniest Jewish comedians in New York City (where else?) to help them celebrate the Miracle of Lights: Chanukah. Hannukah. Hanukah. However you choose to spell it. There will be songs, there will be laughter, there will be surprises, and you know there will be gelt. Lots of gelt. Tons of it.
---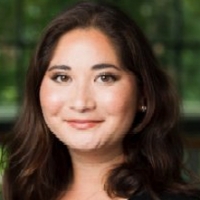 Einhorn Prize Reading Announced At Triad Theater, December 11

December 7, 2022

On Sunday December 11 at 2pm, there will be a presentation of the winners of the first David A. Einhorn Playwriting Prize The event will be held at the Triad Theater, 158 W. 72nd Street. The event will run 90 minutes and include readings of the 1st and 2nd prize winners, some words about David Einhorn, and a talkback on the topics addressed by the plays.
---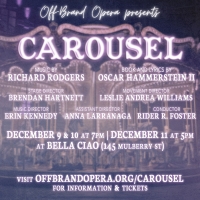 Off-Brand Opera Presents CAROUSEL, December 10 & 11

December 7, 2022

Off-Brand Opera returns this fall with a fresh take on Carousel, the beloved Rodgers & Hammerstein classic. Carousel will be presented with a fresh take on the classic work, featuring performers from a variety of artistic backgrounds in restaurant Bella Ciao's intimate basement cabaret space.
---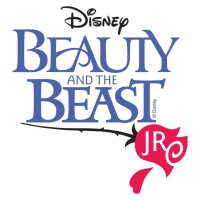 BEAUTY AND THE BEAST JR. to be Presented at AMT Theater in January

December 7, 2022

​January 18th through the 22nd is BEAUTY AND THE BEAST at AMT Theater. Wednesday through Saturday at 7pm, Saturday at 2 and Sunday at 3pm.
---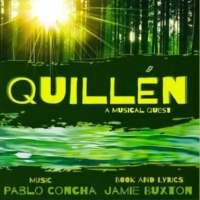 QUILLÉN A New Musical To Premiere At Winterfest, December 13-17

December 6, 2022

Latiné Musical Theatre Lab and Teatro Latea unite to present the new Chilean musical Quillén at New York Theater Festival's Winterfest, December 13-17, 2022.
---