BWW Review: REPRISE at the Paradise Factory Theater Will Bring Audiences Back for More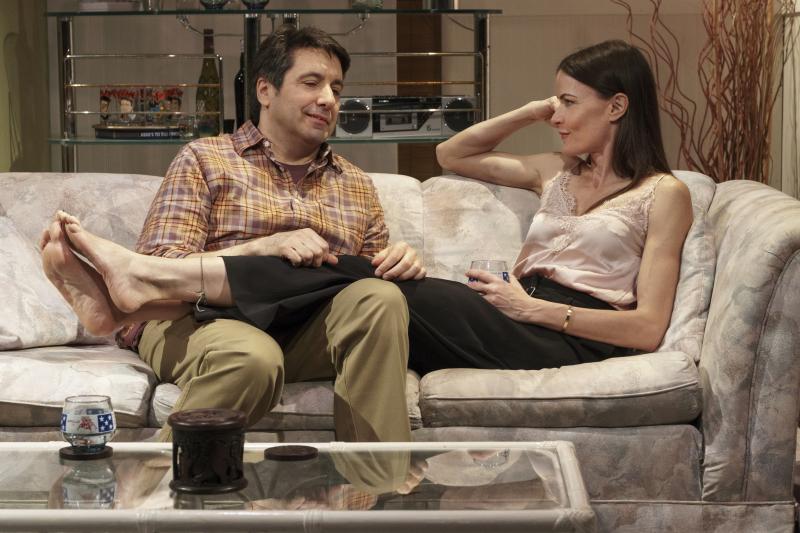 How many times have we seen ourselves repeat the same behavior over and over again, conscious of our pending disappointment while not being mentally able to stop where things are headed? It might be one of the worst feelings in the world. A "reprise" is a very good word for something that was and is again, or perhaps something that wasn't quite something and, again, falls just short of being something once more - a relationship, the belief that one deserves a decent life, a reason for coming over a once intimate friend's house a married woman with no known premise for her visit. Reprise is taking everything from an abhorrence of oneself to the love of another and begs the question of whether, through it all, they can lead to either a definite end or the possibility of a new beginning. Reprise is an incredible show about what is shattered and what has yet to be - a second chance amidst the ruin of what couldn't be.
Written and directed by Emmy Award winner Eric Maierson and now in performances at Tom Noonan's Paradise Factory Theater, Reprise arrives for its World Premiere and packs quite a punch in the brief hour it takes to get through the entire ordeal. I say that with the utmost appreciation of how much of an emotional affect this show has on its audience. With three actors given the brunt of the work of keeping the audience thoroughly engaged in what's going on, they are spectacular in what they manage to do here. Three actors who, in the intimate drama that ensues, make you forget that a performance is being watched and instead allow those carnal feelings of lust, longing, love and confusion to completely take over.
In this small space, not only is the audience's attention captured but also its belief, and how simple it is to succumb to the almost transcendent powers of attraction and long overdue scorn for feeling that way. In a simple living room setting, a man's emotions are strewn about in what becomes not only a liberating display of emotion, but also the realization of a dream decades in the making - proof that even a dream can go terribly awry when reality hits.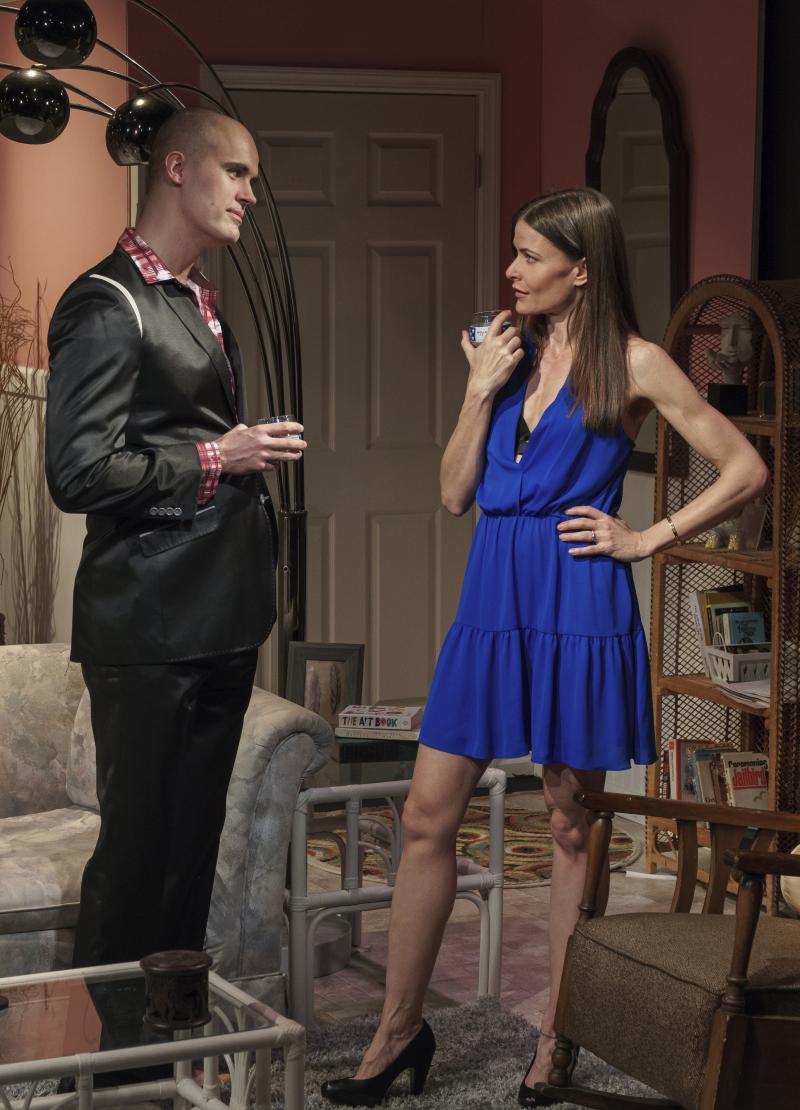 Reprise introduces us to Michael, a middle-aged man who once saw himself in the realm of directing science fiction films, reduced to alphabetizing files during his part time temp position. He is joined by Leonard, a self proclaimed magnet to the opposite gender who, with his heavy accent and the utmost confidence in his sex appeal, wants to help Michael with the night's events. Seen as more of a "force" than as an actual character, he assures Michael that his female "friend" soon to join him will become a conquest if Michael plays his cards right.
This woman, though, is the woman Michael has been in love with for years on end - a woman who is now married but shows up on Michael's doorstep nonetheless without a clear reason why. All Michael knows is that his feelings for this woman are intensified the longer she sits in his living room, but there are no clichés here of seduction and intentional playfulness. Erin and Michael are brought together to break free from the emotional confines which have held them down for far too long. Reprise is a well orchestrated, step by step journey towards freedom that all of us wish could happen to us - to be happy and actually understand why it was hardly ever possible to let that other person go.
As short a show as this is, Reprise brings such an intriguing amount of emotions and afflictions that make life so utterly confusing to the table, specifically the one within the confines of this outdated living room. Its length allots the perfect amount of time to acknowledge the forever present tension and lust that give way to actual feelings of remorse, empathy and without a doubt, love. In fragments that come together in a perfectly coherent whole does this production provide a wonderfully accurate example of that constant battle our hearts and minds fight each and every day; even if not to Michael's extent, we all understand what it is to want but not sure why or how the truth of our desires can ever come to fruition.
This show is a slow, arduous and entirely real account of what it must feel like to get all of that angst and desire and hope out in sometimes boisterous, sometimes calculated bouts of emotion, all moving towards what we want most in this life. Watching Erin and Michael fight over what each of them is trying to do to the other, why they're doing it, how damaged each of them is and concluding with the idea that maybe something can happen "next time" is just so intriguing to watch. "Reprise" is just a glorified way of making us think we have a second chance when maybe all we're doing is digging ourselves deeper with each new attempt at something. And honestly, the indecision and misdirection, as real as it can get, make for what a fascinating show.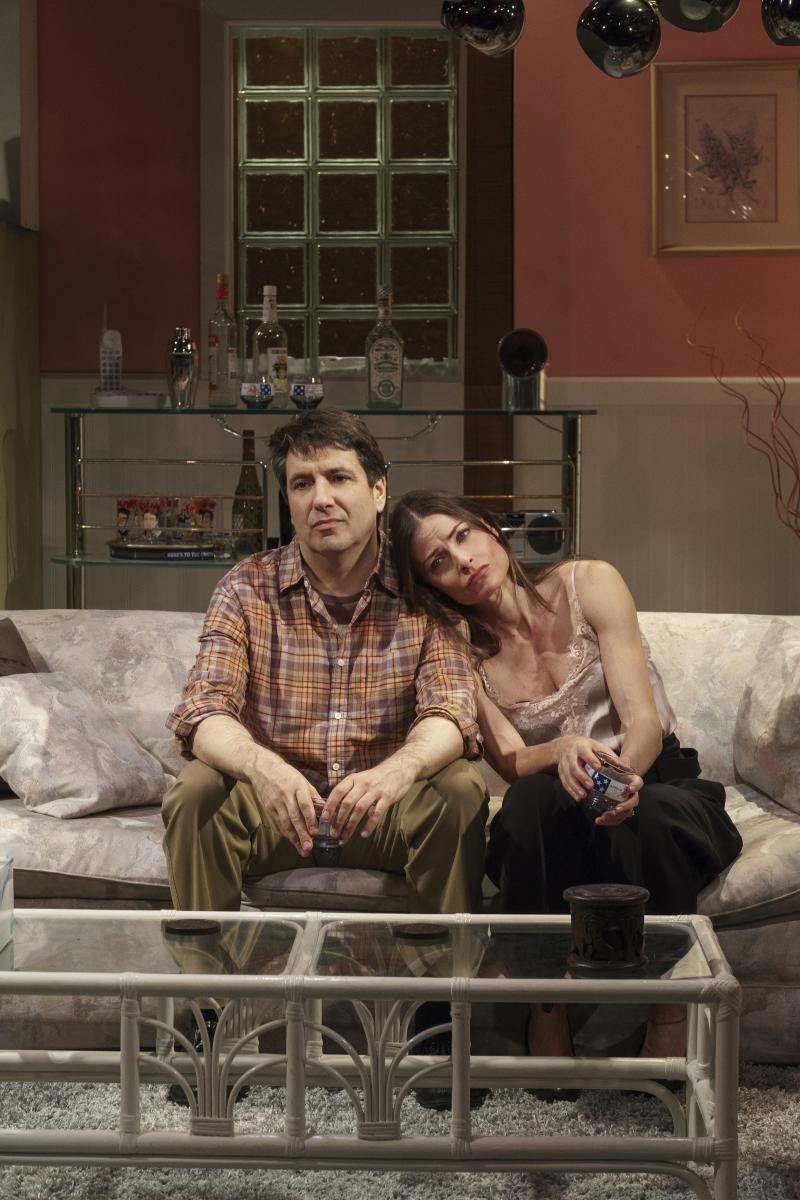 Ken Forman, Tara Westwood and Sean Patrick Folster are just so good in these roles that casting them must have been easy. They can so easily capture an audience to the point where people don't move because of the felt tension in the air, or forget what's around them because their attention is so focused on the stage. Just so much released emotion leading to truth is such a heart wrenching process to watch, and Forman, Westwood and Folster are pros in this respect; Westwood coming out for bows while still wiping the tears from her eyes is just an added bit of inspiration.
The production team includes Monique Vukovic (assistant director), Josh Iacovelli (scenic design/ production manager), Daisy Long (lighting), Dustin Cross (costumes), Charles Casano (stage manager), and Alice Hakvaag (assistant stage manager). Kudos to you guys as well for making me that much more uncomfortable to be in someone's living room - job well, well done.
Reprise began performances at the Paradise Factory Theater (located at 64 E. 4th Street between Second Avenue and Bowery) on May 18th and will continue thru June 11th. The performance schedule is as follows: Thursday through Saturday at 8 p.m. and Sunday at 3:30 p.m. Tickets are $20 and can be purchased by either calling 212-352-3101 or by visiting www.repriseplay.com.
Enjoy the show!
Photo Credit: Leandro Badalotti