Antonia Kasper's 45 COFFEE DATES Comes to AMT Theater Next Month
Performances run December 15-17.
Kasper Productions presents Antonia Kasper's 45 Coffee Dates, In search of my soulmate through cyberspace & beyond! is being presented Friday, December 15th at 7:00 pm, Saturday, December 16th at 7:00 pm Sunday, December 17th at 7:00 pm. Tickets are $59.50 for premium seats, $49.50 for reqular and $39.50 for balcony seats. For ticket and information you can visit www.qiktix.com, call (212) 579-0528 or visit the box office hour before the performance. Performance take place at AMT Theater, 354 West 45th St New York, NY 10036, between 8th and 9th Avenues.

Challenged by her sister's dare to meet fifty men in ninety days through online dating, Rachel, who wants marriage and the possibility of children, rises to the occasion. While desperately speed dating at Starbucks, she questions her choices in ex-boyfriends, abusive/abandonment issues with her father, and why the only unconditional love she has ever known...is with her dog. Can this woman who feels "past her prime" find true love in a city where the odds are against her? Antonia Kasper is a writer, performer, producer and director. Her new production company, Kasper Productions, focuses on women driven material. She wrote, produced, and directed True Confessions of The Straight Man - (A 90's Farce about mix-ups of sexual preferences celebrating Gay Pride) which played at The Laurie Beechman Theatre in June 2022. 45 Coffee Dates "In search of my soulmate through cyberspace & beyond! is based on her true life story and her book (soon to be released). www.AntoniaKasper.com

Founded by Antonia Kasper, The Solo Artists' Mastermind Group meets monthly to inspire solo performers to remain active and accountable in their artistic pursuits.

AMT Theater Company operates out of a beautifully renovated 99-seat theater just off Times Square. The company exists to make a difference in individuals lives by doing new works, encouraging new writers and directors, presenting children's productions, encouraging young people to get involved in the arts, producing cabaret, working with International Artists and ultimately moving shows to Broadway. For more information about getting involved or to rent the theater contact operations@amtheater.com
| | |
| --- | --- |
| Vote Now for the 2022 BroadwayWorld Off-Broadway Awards | |
| voting ends in | |
More Hot Stories For You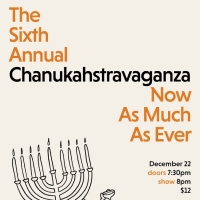 The Sixth Annual Chanukahstravaganza Comes to Littlefield This Month

December 8, 2022

Lana Schwartz and Ilana Michelle Rubin are two Jewish (you might have guessed), native New Yorkers who always get pretty lonely around the holiday season. For the sixth year in a row, they've invited some of the funniest Jewish comedians in New York City (where else?) to help them celebrate the Miracle of Lights: Chanukah. Hannukah. Hanukah. However you choose to spell it. There will be songs, there will be laughter, there will be surprises, and you know there will be gelt. Lots of gelt. Tons of it.
---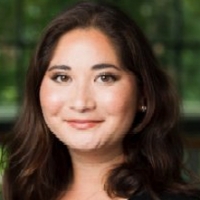 Einhorn Prize Reading Announced At Triad Theater, December 11

December 7, 2022

On Sunday December 11 at 2pm, there will be a presentation of the winners of the first David A. Einhorn Playwriting Prize The event will be held at the Triad Theater, 158 W. 72nd Street. The event will run 90 minutes and include readings of the 1st and 2nd prize winners, some words about David Einhorn, and a talkback on the topics addressed by the plays.
---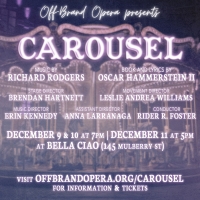 Off-Brand Opera Presents CAROUSEL, December 10 & 11

December 7, 2022

Off-Brand Opera returns this fall with a fresh take on Carousel, the beloved Rodgers & Hammerstein classic. Carousel will be presented with a fresh take on the classic work, featuring performers from a variety of artistic backgrounds in restaurant Bella Ciao's intimate basement cabaret space.
---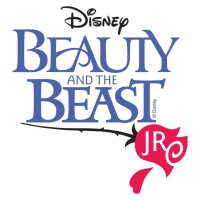 BEAUTY AND THE BEAST JR. to be Presented at AMT Theater in January

December 7, 2022

​January 18th through the 22nd is BEAUTY AND THE BEAST at AMT Theater. Wednesday through Saturday at 7pm, Saturday at 2 and Sunday at 3pm.
---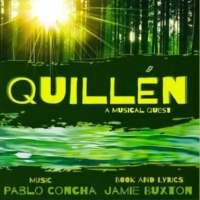 QUILLÉN A New Musical To Premiere At Winterfest, December 13-17

December 6, 2022

Latiné Musical Theatre Lab and Teatro Latea unite to present the new Chilean musical Quillén at New York Theater Festival's Winterfest, December 13-17, 2022.
---