Click Here for More Articles on STUDENT CENTER - HIGH SCHOOL EDITION

The Acting Company Announces Complete Casting For NYC School Tour Of OTHELLO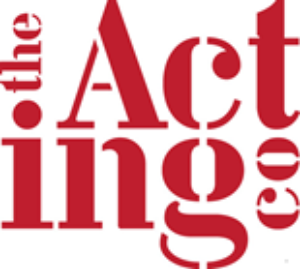 The Acting Company announces OTHELLO, a touring production visiting New York City schools across the five boroughs in January and February 2019.
The Acting Company will bring a fully-realized production of one of Shakespeare's most powerful plays, OTHELLO, into 14 schools across the boroughs of New York City, reaching up to 7,500 middle and high school students with free or low-cost performances and a range of education programs that will introduce young audiences to live theater and the themes and language of Shakespeare's compelling, poetic and timeless story. This OTHELLO will examine the experience of being ostracized and isolated by difference from the dominant culture, encouraging students to consider the play's relevance to our time and their own experiences. Each school receiving an OTHELLO performance-the majority of them Title I-eligible schools in some of the city's most under-resourced communities-will also engage in visits from Acting Company teaching artists and free Shakespeare for Teachers workshops for educators.
Directed by The Acting Company's Associate Artistic Director Devin Brain, the cast of OTHELLO will feature Michael Stewart Allen (Little Rock), Laura Gragtmans (The Infinite Hotel), Robert David Grant (The Lucky One), Nate John-Mark and Tatiana Wechler (X: Or Betty Shabazz v. The Nation).
OTHELLO will feature costumes by Alice Tavener (Minor Character) and original music and sound design by Paul Lieber (Rite of Spring Redux). James Johnson serves as production supervisor and Angie Turro will serve as stage manager.
The Acting Company's 2019 season will include the New York premiere of NATIVE SON, adapted from Richard Wright's book by Nambi Kelly and directed by Seret Scott, and William Shakespeare's MEASURE FOR MEASURE, directed by Janet Zarish, performing in repertory July 14 through August 24 at The Duke on 42nd Street. The John McDonald Salon Reading Series will present five readings in 2019, beginning with Lillian Hellman's WATCH ON THE RHINE on Monday, March 18 at Playwrights Horizons.
Subscriptions for the 2019 The Acting Company repertory productions and salon series are on sale now online at www.theactingcompany.org, or by phone at 212-258-3111. Standard packages are priced from $40-$215. Premium subscriptions including opening night performances, special events, and reserved salon reading seating are also available.