Rosemary Loar's SPOOLIE GIRL--A Family-Friendly Fractured Rock Fairy Tale--Opens 9-Show Run at Actors Temple, Today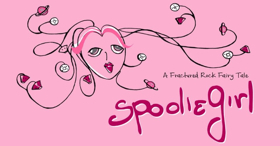 Musical theater actor and Award-winning New York Cabaret performer Rosemary Loar is bringing her original musical SPOOLIE GIRL to the Actors Temple Theatre (339 W 47th St, New York) for a nine-show run from October 17-27. Loar, who wrote the music and lyrics, and co-wrote the book with her late husband Robert Atwood, calls the show "a family-friendly fractured rock fairy tale." SPOOLIE GIRL is a suddenly orphaned eco-friendly teenager from Kenya who comes to New York City. Wearing magical curlers called "spoolies" in her hair, she is able to read people's thoughts as songs, while navigating a world consisting of her narcissistic, fashionista Aunt, a Fairy Godmother (but way hipper), and a quirky neighbor who walks an invisible dog. And that's her support group.
The musical's all-female cast includes: Elizabeth Ward Land (Bway-Amazing Grace, Scandalous, The Scarlet Pimpernel, Memphis, Passion, City of Angels; Off-Bway-Southern Comfort, The Green Heart, Hello Again, Chess), as Spoolie Girl's "Aunt Darla"; Loar [Bway-Cats (Grizabella), Chess, Sunset Boulevard, The Grinch Who Stole Christmas], who plays Spoolie Girl's "Fairy Rock Mother;" Claire Lilley (TV-Orange Is The New Black) as "Spoolie Girl;" Michiko Sasaki (Nat. Tour-Miss Saigon; Off-Bway-Romulus The Great; TV-Bull); Inga Ballard (Nat. Tour I & II-Ragtime; Reg-Showboat, Nine, Les Miserables, Hairspray, Finian's Rainbow); Mollie Downes (Int. Tour-Legally Blonde; Reg-Damn Yankees, Hairspray, Urinetown); Raissa Katona Bennett [Bway-Phantom of the Opera (Christine); Nat. Tour-Cats, Parade]; and Antoinette DiPietropolo (Bway-The Grinch Who Stole Christmas; Nat. Tour-Annie), who is also serving as the show's choreographer. Ensemble members include Allie Radice, Lilly Tobin, and Emily Briggs.
SPOOLIE GIRL'S director is Jay Dunn, with lights by John Burkland, a set by Marina Mazzamuto, and sound design by Mark Henry. Musical director is Gary Schreiner and the band features Tomàs Doncker, Founder and CEO of True Groove Records on lead guitar, Chulo Gatewood on Bass, and Charlie Caldarola on drums. Producing is Jonatina Barksdale.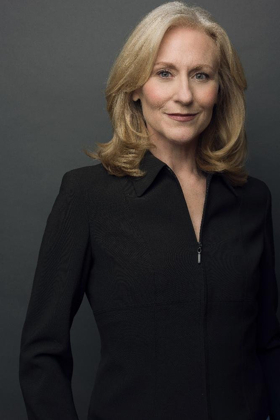 Loar initially developed SPOOLIE GIRL in 2010 at The Yard Artist Residency in Martha's Vineyard. The show's first full staged-reading was in 2011 at New York Snapple Theatre Center under the auspices of Manhattan Musical Theatre Lab and Artistic Directors Bick Goss and Frank Evans. In the summer of 2012, with Karen Carpenter as director, SPOOLIE GIRL received the "Best of the Fest" Award for music and lyrics in the Midtown International Theatre Festival.
Loar says that she and Atwood conceived SPOOLIE GIRL as a sophisticated rock fairy tale that would combine a definite adult message with a sense of innocence and magic that would also appeal to children of all ages. "The inspiration for the musical came from a deep love of nature and the notion that we have over-stimulated ourselves with commercialism and artifice," Loar explains. "It's about the need and importance of having a family that you can love and that will love you. In this case, family is a community of people of all shapes, sizes, and colors; quirky, offbeat characters that populate the world of our heroine. SPOOLIE GIRL is a story with a lot of message-family, environment, social consciousness, and of course, the fun factor."
The SPOOLIE GIRL score is filled with up-tempo numbers, but Loar has also brought an "out there" component to many of the songs. "I find that I intuitively compose music that fits the zeitgeist of the story," says Loar, who has written a number of original tunes for her CDs and cabaret shows, as well as the score for her other musical WATER FROM THE MOON. "The lead character in SPOOLIE GIRL was raised on a mission in Kenya so there is an African/world beat element in the score that evolves into high energy pop/rock as she makes the transition from an exotic and bucolic life to a New York world full of electricity and ambition."
Tickets for SPOOLIE GIRL at the Actors Temple Theatre are $59.00 and can be purchased at www.telechargeoffers.com
Related Articles View More Off-Broadway

Stories

Shows
More Hot Stories For You