Photo Flash: York Theatre's ROTHSCHILD & SONS Meets Original Broadway, Revival Casts
Original cast members from the 1970 Broadway production of THE ROTHSCHILDS gathered together to visit the York Theatre Company's current production of ROTHSCHILD & SONS, an intimate one-act reimagining of the nine-time Tony-nominated musical with music by Jerry Bock, lyrics by Sheldon Harnick and book by Sherman Yellen, presented in association with Arnold Mittelman and the National Jewish Theater Foundation. Scroll down for photos!
Directed by Jeffrey B. Moss, with music supervision and orchestrations by Joseph Church, music direction by Jeffrey Klitz and choreography by Denis Jones, the 11-member cast stars Robert Cuccioli as Mayer Rothschild, and Glory Crampton in the pivotal role of his wife, Gutele, with Peter Cormican, Jonathan Hadley, David Bryant Johnson, Christine LaDuca, Jamie LaVerdiere, Nicholas Mongiardo-Cooper, Mark Pinter, Curtis Wiley, and Christopher M. Williams.
Now in performance through November 8, 2015 at The York Theatre Company at Saint Peter's (entrance on East 54th Street, just east of Lexington Avenue).
Photos courtesy of The York Theatre Company.

Brothers meet brothers: Christopher M. Williams, Curtis Wiley, Alan Gruet, David Garfield, Paul Hecht, Robert Cuccioli, Nicholas Mongiardo-Cooper, Timothy Jerome and David Bryant Johnson.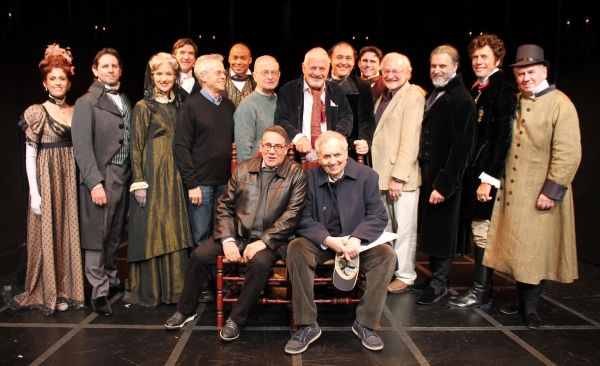 The Company: Christine LaDuca, Christopher M. Williams, Glory Crampton, Jonathan Hadley, Alan Gruet, Curtis Wiley, David Garfield, Paul Hecht, Nicolas Mongiardo-Cooper, David Bryant Johnson, Timothy Jerome, Robert Cuccioli, Mark Pinter, and Peter Cormican. Seated: Jeffrey B. Moss and Sherman Yellen.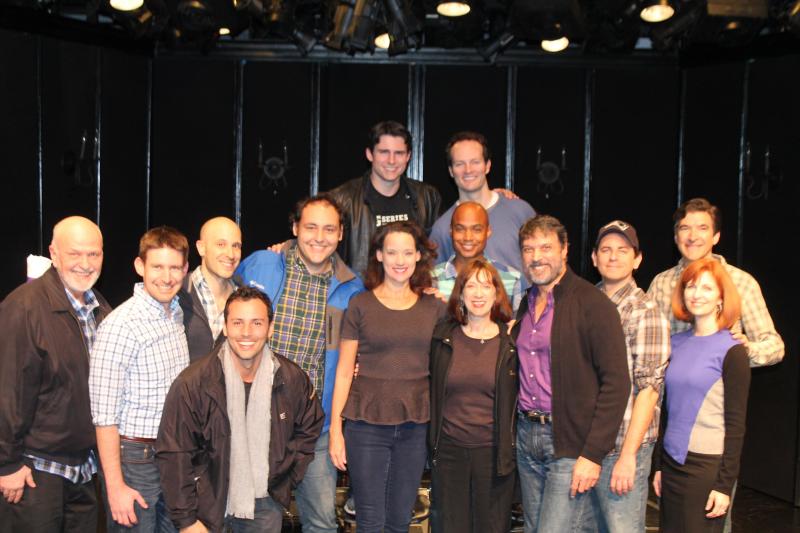 David Wasson, Josh Shenker, Josh Ofrane, Evan Ferante, Nicholas Mongiodo-Cooper, Glory Crampton, Curtis Wiley, SueAnne Gershenzon, Robert Cuccioli, Christopher M. Williams, Jonathan Hadley, Lynne Halliday