Photo Flash: Good Company Presents ELECTRA IN A ONE-PIECE
Isaac Oliver's Electra in a One-Piece will have its world premiere, directed by David Ruttura, beginning Thursday, October 28 and opening Monday, November 1 at 8pm at the Wild Project, 195 East Third Street, NYC.
A brutally funny modern tragedy, Electra in a One-Piece re-imagines the Greek tale for our digital era. When Elle discovers that her mother has murdered her father and is burying him in the backyard, she sends for help the only way she knows how: the internet. Armed only with a video camera, she videotapes the gruesome scene and posts it on YouTube to alert her brother stationed in Iraq, inadvertently becoming an overnight YouTube sensation. Urged on by the chatter of anonymous commenters clamoring for more, Elle and her family saturate the internet with videos, stirring controversy and piquing the interest of a savvy television producer with plans for a camera-ready bloodbath.
October 28 - November 14 at 195 East Third Street, NYC
For tickets Visit: http://electrainaonepiece.com/
Photo Credit: Matthew Murphy


Melanie Hopkins, Matt Park, Austin Mitchell, Michael Brusasco, Amanda Scot Ellis, Erika Rolfsrud, Chris Bannow and Ian McWethy

Erika Rolfsrud and Austin Mitchell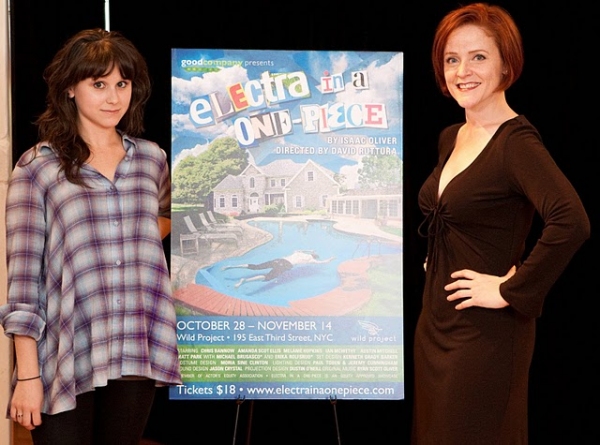 Amanda Scot Ellis and Erika Rolfsrud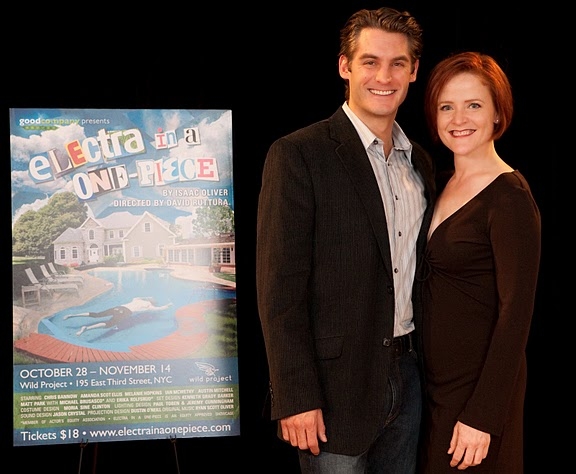 Michael Brusasco and Erika Rolfsrud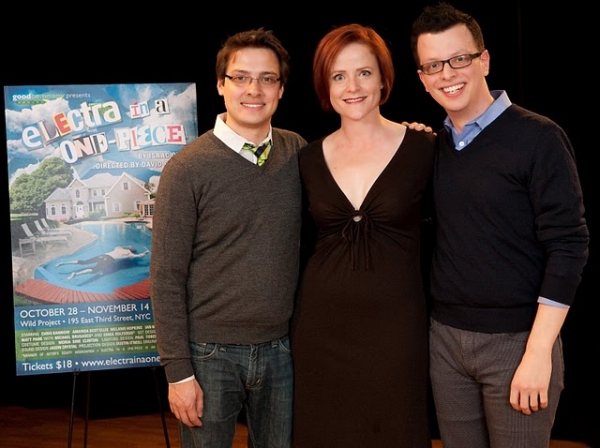 David Ruttura (director), Erika Rolfsrud and Isaac Oliver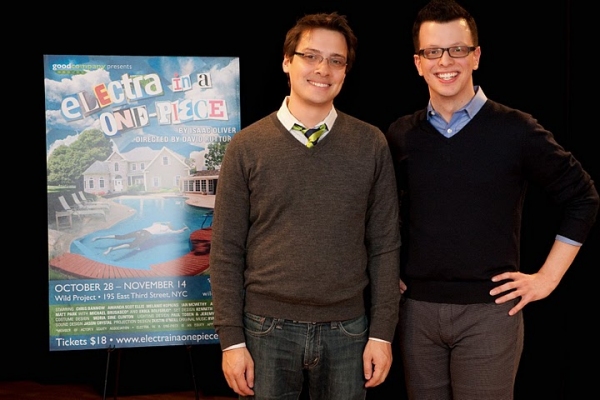 David Ruttura (director) and Isaac Oliver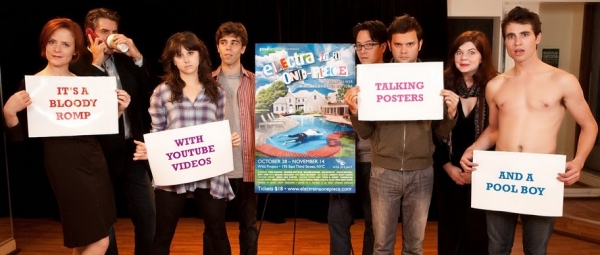 The cast of the Good Company's ELECTRA IN A ONE-PIECE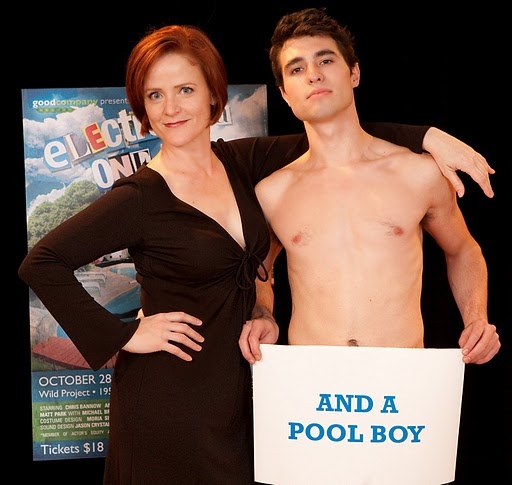 Erika Rolfsrud and Austin Mitchell