Photo Flash: In Rehearsal with CHICK FLICK THE MUSICAL
Chick Flick the Musical, a new musical comedy with book, music and lyrics by Suzy Conn, music direction by Matt Castle, choreography by Sarah O'Gleby, and directed by David Ruttura is now in rehearsal, check out the photos below.
The cast of Chick Flick the Musical includes: Sharon Catherine Brown (Dreamgirls; Joseph...), Lindsay Nicole Chambers (Lysistrata Jones; Legally Blonde), Carla Duren(Hairspray; 110 In The Shade), Megan Sikora(Holiday Inn; Clueless), with Jillian Louis(It Shoulda Been You; Soul Doctor) and Madison Stratton (Brigadoon; Baby) as Standbys.
Chick Flick the Musical invites you to join Karen, Dawn, Sheila, and Meg as they get together to unwind, watch a chick flick, and play their favorite drinking game. As the festivities proceed and the tequila flows, can the power of meet cutes and makeover montages save the day as relationship drama and career crises bubble to the surface? Celebrating the healing power of sisterhood, laughter, and life lessons from the movies we know and love, Chick Flick the Musical is ultimately about life's greatest love story: friendship.
Chick Flick the Musical features scenic design by Jason Sherwood, costume design by Suzy Benzinger, lighting design by Jeff Croiter, sound design by Peter Fitzgerald, and hair, wig and make-up design by Campbell Young Associates. Music supervision, arrangements, and orchestrations by Frank Galgano andMatt Castle, Casting is by Jay Binder, CSA and Mark Brandon, CSA of Binder Casting.
Chick Flick the Musical will play The Westside Theatre (407 W. 43rd Street between 9th and 10th Avenues) beginning February 21 with opening night set for March 7.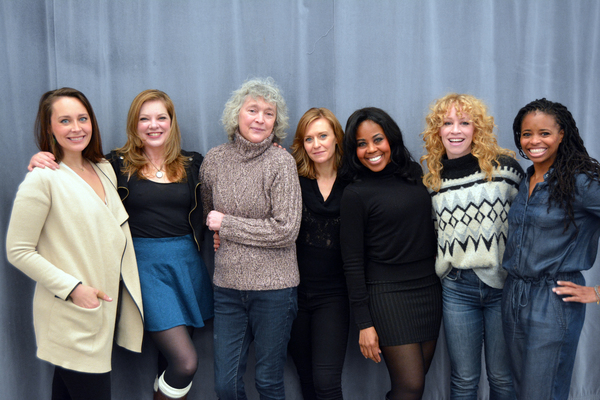 Madison Stratton, Jillian Louis, Suzy Conn, Megan Sikora, Sharon Catherine Brown, Lindsay Nicole Chambers, Carla Duren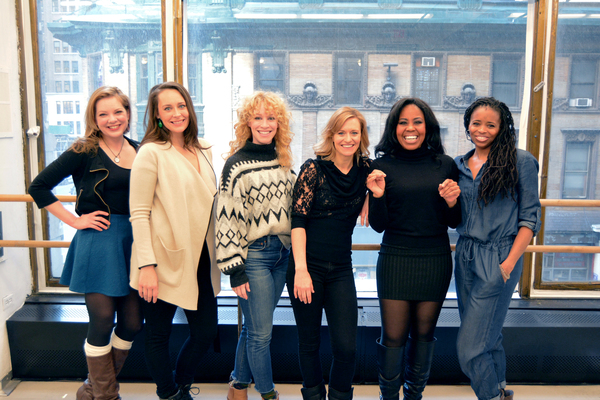 Jillian Louis, Madison Stratton, Lindsay Nicole Chambers, Megan Sikora, Sharon Catherine Brown, Carla Duren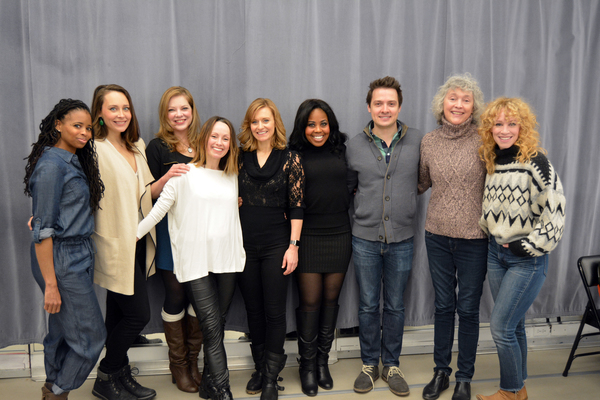 Carla Duren, Madison Stratton, Jillian Louis, Sarah O'Gleby, Megan Sikora, Sharon Catherine Brown, David Ruttura, Suzy Conn, Lindsay Nicole Chambers

David Ruttura

Lindsay Nicole Chambers, Megan Sikora, Carla Duren, Sharon Catherine Brown

Lindsay Nicole Chambers, Megan Sikora, Carla Duren, Sharon Catherine Brown

Sharon Catherine Brown, Lindsay Nicole Chambers, Megan Sikora, Carla Duren

Sarah O'Gleby

Suzy Conn, Lindsay Nicole Chambers, Megan Sikora, Carla Duren, Sharon Catherine Brown