Photo Flash: DEVIL BOYS FROM BEYOND Plays As Part Of NY Int'l Fringe Fest
MadCaP Productions is proud to present DEVIL BOYS FROM BEYOND as part of the 13th annual New York International Fringe Festival - Fringe NYC.
Summer of 1957 is a scorcher and something strange is going on in the swamps of Lizard Lick, Florida. With rumors of missing people and giant spaceships running rampant, star NYC reporter Mattie Van Buren races down in search of her next Pulitzer, her booze-hound ex-husband, Gregory Graham in tow, and her arch-enemy, Lucinda Marsh hot on her heels to scoop her story. Flying saucers! Backstabbing bitches! Muscle hunks and men in pumps! INVASION OF THE BODY SNATCHERS meets HIS GIRL FRIDAY in this outrageously insane comedy by Buddy Thomas, author of the smash off-Broadway hit, THE CRUMPLE ZONE.
Kenneth Elliott, co-founder of Theatre-in-Limbo and director of VAMPIRE LESBIANS OF SODOM, PSYCHO BEACH PARTY, THE LADY IN QUESTION, and many others, directs an all-male cast that includes Everett Quinton, of The Ridiculous Theatrical Company, and Andy Halliday (also from Theatre-in-Limbo); Paul Pecorino; Chris Dell'Armo; Peter Cormican; Robert Berliner; Jeff Riberdy; and Jacques Mitchell. Costumes are by Gail Baldoni. Wigs are by Gerard Kelly. Original Score and Sound Design is by Drew Fornarola. Lighting Design is by Vivien Leone. Scenic Design is by B.T. Whitehill. Previous productions by MadCaP include revivals of THE MYSTERY OF IRMA VEP and PSYCHO BEACH PARTY.
VENUE #11: The Actors' Playhouse; 100 Seventh Avenue South (Grove & Bleecker) SUN August 23 @ 9:00 PM; THU August 27 @ 4:15 PM ; FRI August 28 @ 7:30 PM; SAT August 29 @ 4:00 PM; SUN August 30 @ NOON
Further information may be found at: www.devilboysfrombeyond.com

Everett Quinton

Everett Quinton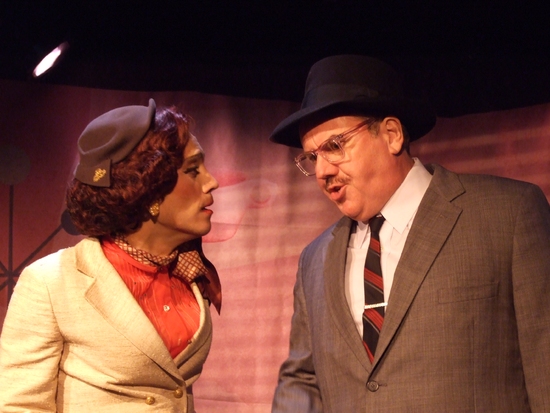 Paul Pecorino and Peter Cormican

Jeff Riberdy and Everett Quinton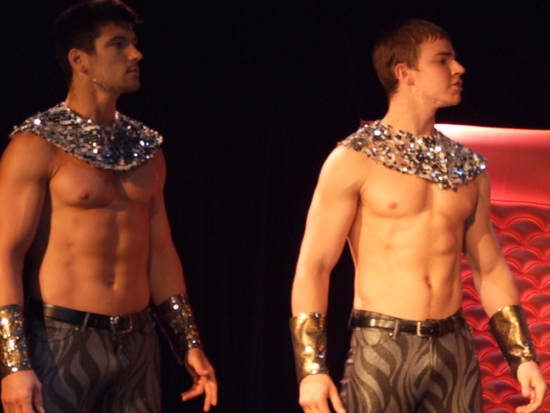 Jacques Mitchess and Jeff Riberdy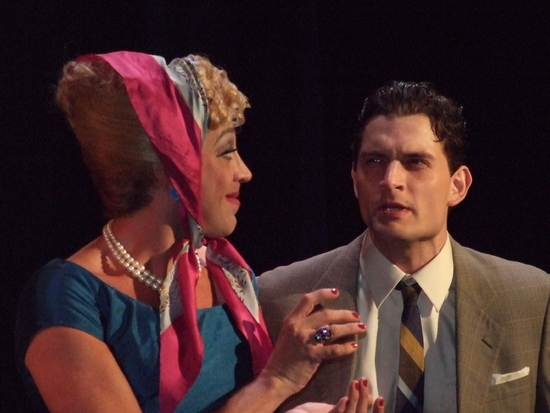 Chris Dell'Armo and Robert Berliner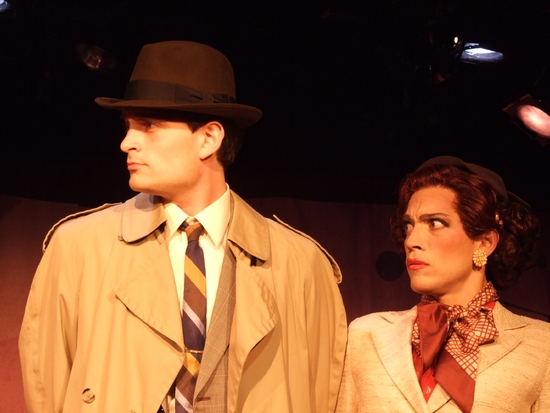 Robert Berliner and Paul Pecorino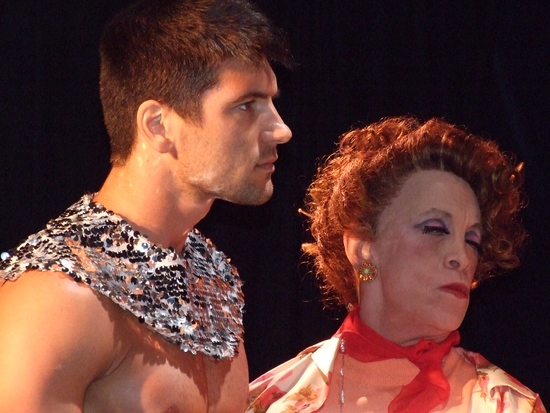 Jacques Mitchell and Andy Halliday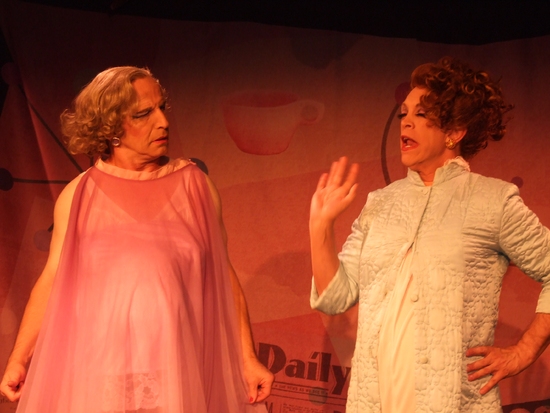 Everett Quinton and Andy Halliday

Chris Dellarmo
More Hot Stories For You