Photos: Celebrating Opening Night of THE BOOK OF MERMAN
THE BOOK OF MERMAN, a new musical comedy featuring music and lyrics by Leo Schwartz and book by Schwartz and DC Cathro, starts previews this Friday, October 5 at St. Luke's Theatre (308 West 46th Street). Joe Langworth directs this new Off-Broadway musical, with an opening set for Sunday, October 21.
Two Mormon missionaries ring Ethel Merman's doorbell and hilarity ensues in this new musical comedy. THE BOOK OF MERMAN is a diva-driven journey featuring original songs and show-stopping ballads. It's delightful. It's delicious. It's de-Merman!
Broadway's greatest leading lady, Ethel Merman, returns to the New York stage as played by singer, actress and viral video sensation Carly Sakolove. Sakolove is best known to audiences and YouTube viewers for her Broadway and pop diva tribute show "I'm Every Woman," and for her video, "Broadway Divas Send in the Clowns," featuring her impersonations of some of Broadway's biggest stars, which has racked up close to 150,000 views.
Joining Sakolove as the two Mormons on a mission are Chad Burris, from the national tour of The Book of Mormon, as Elder Shumway, and Kyle Ashe Wilkinson, making his New York debut, as Elder Braithwaite. Casey Martin Klein and Julie Sommer Peterson complete the cast.
THE BOOK OF MERMAN begins performances October 5 at 8pm (Sole Friday performance in the run) and plays Wednesdays at 8pm, Thursdays 7pm, Saturdays 7:30pm, and Sundays at 2pm. Tickets ($39.50-$89.50) can be purchased through Telecharge by calling 212-239-6200 or visiting www.telecharge.com. There will be no show on Thanksgiving, November 22, a performance on Friday November 23 at 2pm has been added.
THE BOOK OF MERMAN enjoyed a sold out run when it premiered in Chicago in 2015 and has gone on to be produced across the country, delighting audiences with Schwartz's original (and sometimes familiar) musical numbers.
The production features scenic and lighting design by Josh Iacovelli, costume design by Pablo Borges, wig design by Bobbie Pinz, and sound design by Raymond Schilke. Aaron Benham serves as musical director. Casting is by Eisenberg/Beans Casting. General management is by Form Theatricals (Anthony Francavilla and Zachary Laks). I Wrote That, LLC produces.
For more information please visit www.bookofmermanmusical.com
Photo Credit: Russ Rowland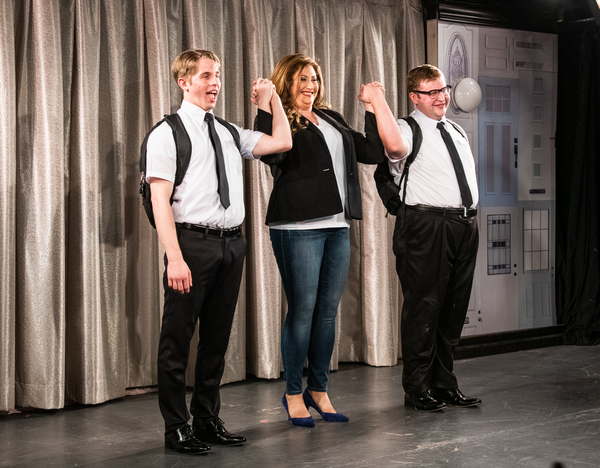 Kyle Ashe Wilkinson, Carly Sakolove, Chad Burris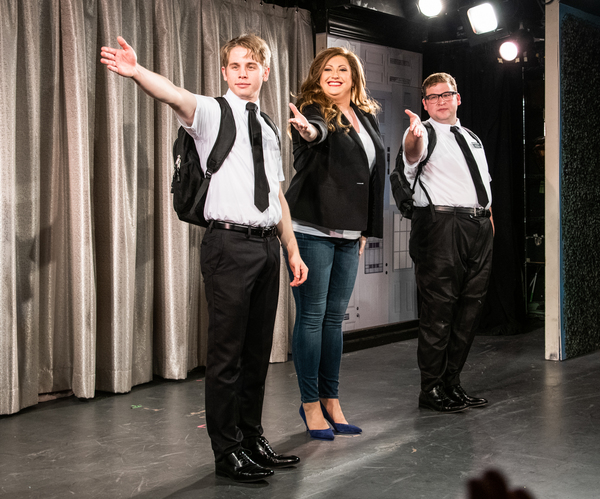 Kyle Ashe Wilkinson, Carly Sakolove, Chad Burris

Kyle Ashe Wilkinson, Carly Sakolove, Chad Burris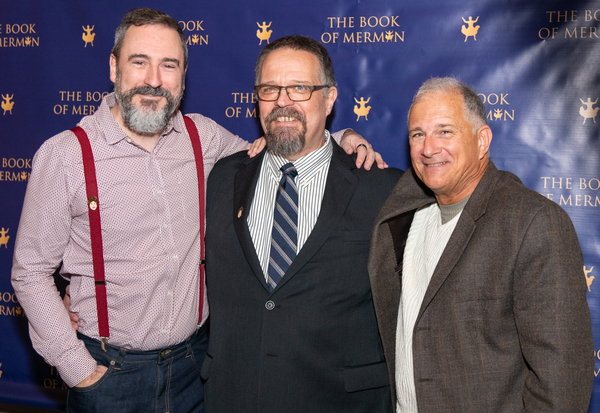 DC Cathro, Leo Schwartz, and guest

Kyle Ashe Wilkinson, Carly Sakolove, Chad Burris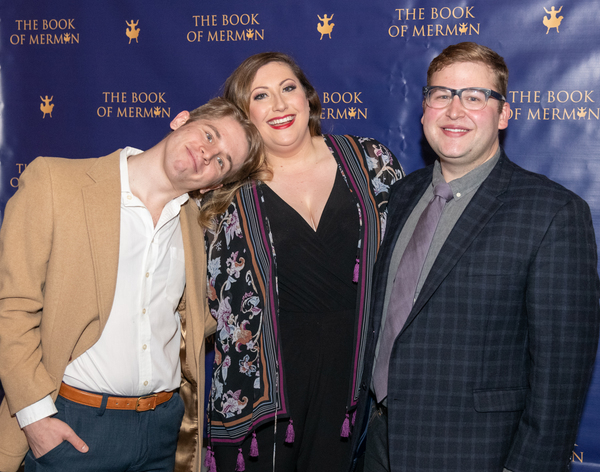 Kyle Ashe Wilkinson, Carly Sakolove, Chad Burris

Cast and Crew of The Book of Merman