Photo Coverage: WHITE'S LIES Opens Off-Broadway!
Last night, May 6, WHITE'S LIES starring Betty Buckley, opened at New World Stages. BroadwayWorld was on hand to capture the curtain call and after party!
Starring alongside Buckley are Tuc Watkins, Peter Scolari, Christy Carlson Romano, Jimmy Ray Bennett, ANDREA GRANO & Rena Strober. Set Designer is Robert Andrew Kovach; Lighting Designer, Solomon Weisbard; Costume Designer, Michael Bevins; Sound Designer, Nathan Leigh & Video Designer, Ron Eyal.
In WHITE'S LIES, some guys are scared stiff at the prospect of settling down, getting married, having kids & Joe White is no exception. He's a divorce lawyer, representing one of his many ex-girlfriends & above all else, he's a bachelor who wouldn't have it any other way. So when his mother desperately wants him to start a family, he'll do the next best thing: make one up! What could go wrong?
WHITE'S LIES plays Saturdays @ 2pm & 8pm, Sundays @ 3pm & 7:30pm. New World Stages is located at 340 West 50th Street. Tickets are $75 & $60. For tickets and more information, visit www.whitesliesonstage.com or call Telecharge at (212) 239- 6200.
Photo Credit: Monica Simoes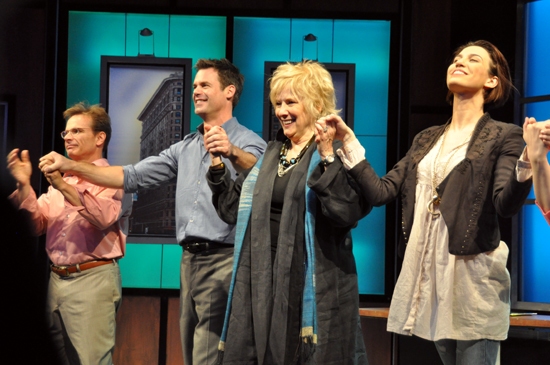 Peter Scolari, Tuc Watkins, Betty Buckley and Christy Carlson Romano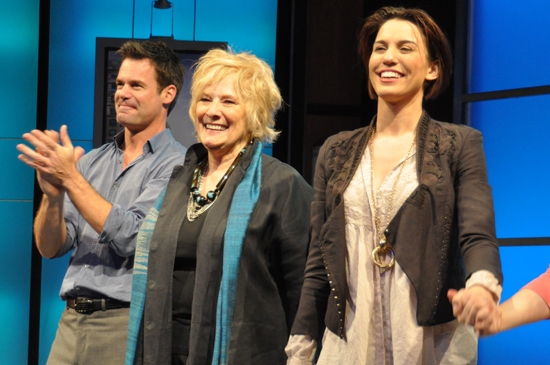 Tuc Watkins, Betty Buckley and Christy Carlson Romano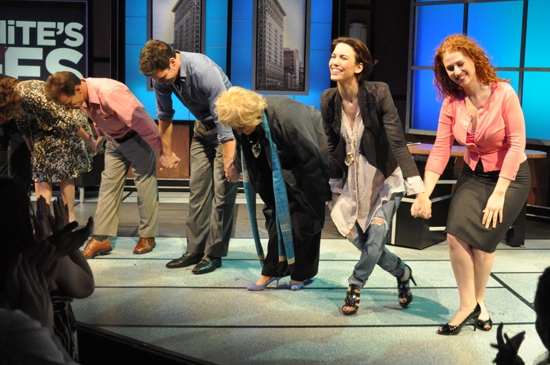 Andrea Grano, Peter Scolari, Betty Buckley, Christy Carlson Romano and Rena Strober

Christy Carlson Romano

Betty Buckley

Betty Buckley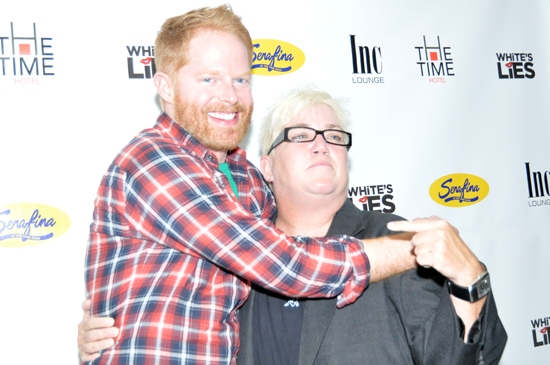 Jesse Tyler Ferguson and Lea DeLaria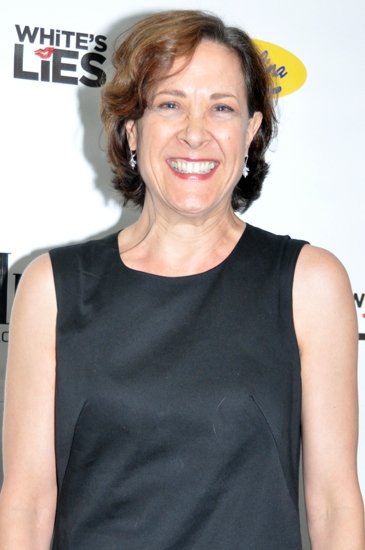 Karen Ziemba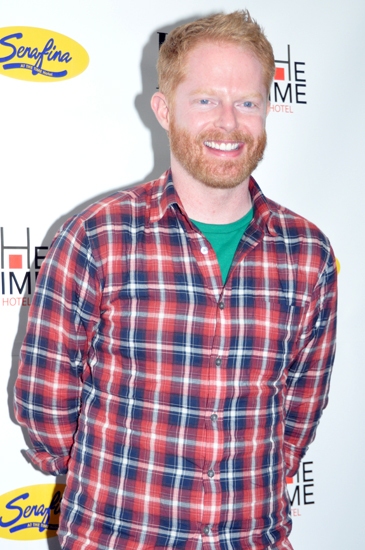 Jesse Tyler Ferguson

Tuc Watkins, Betty Buckley and Kate Walsh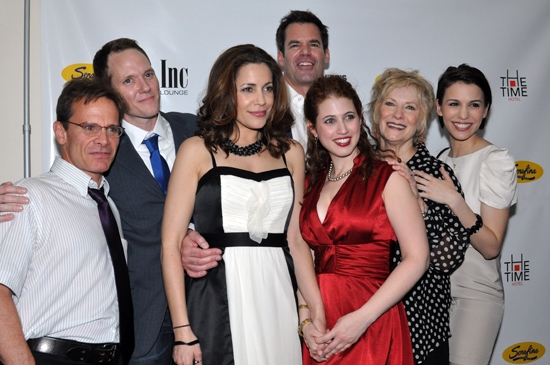 Peter Scolari, Jimmy Ray Bennett, Andrea Grano, Rena Strober, Betty Buckley and Christy Carlson Romano

Frankie Valli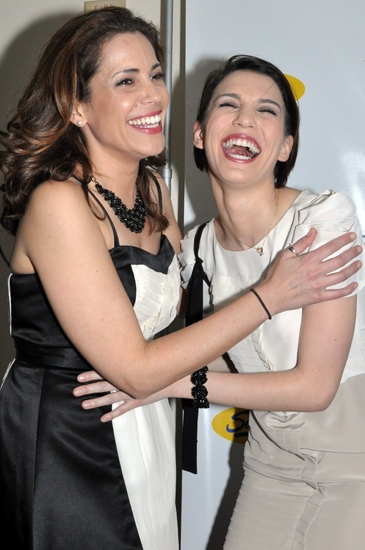 Andrea Grano and Christy Carlson Romano

Lea DeLaria, Betty Buckley and Jesse Tyler Ferguson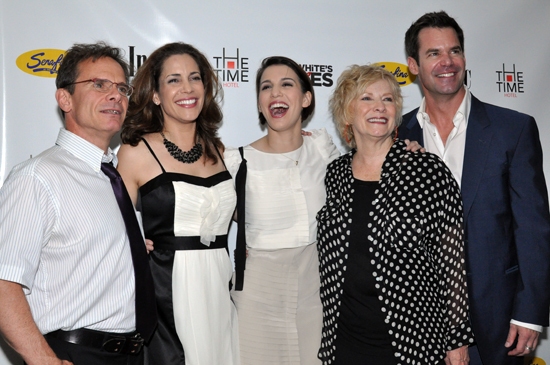 Peter Scolari, Andrea Grano, Christy Carlson Romano, Betty Buckley and Tuc Watkins

Betty Buckley

Jimmy Ray Bennett and Rena Strober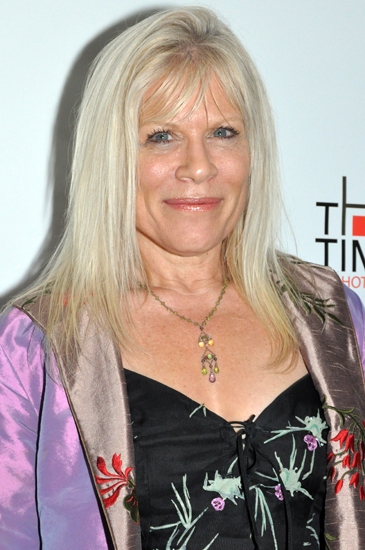 Ilene Kristen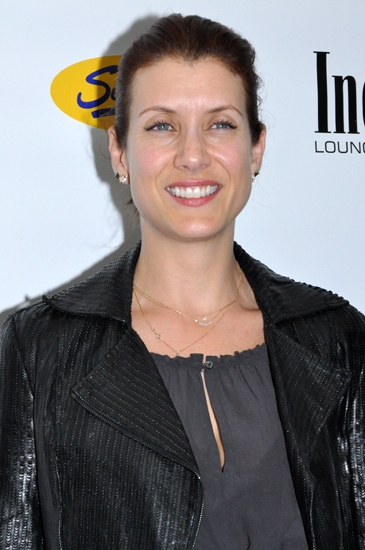 Kate Walsh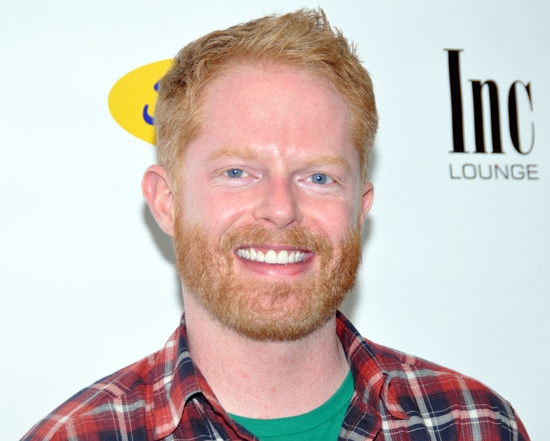 Jesse Tyler Ferguson

Christy Carlson Romano

Kate Walsh

Kate Walsh and Jesse Tyler Ferguson