Photo Coverage: Von Essen & More in Transport Group's HELLO AGAIN
The cast includes: Alan Campbell as The Senator (Tony nominee - Sunset Boulevard; Contact), Blake Daniel as The Young Thing (Spring Awakening), Jonathan Hammond as The Writer (OBIE Winner - The Boys in the Band; Ragtime), Rachel Bay Jones as The Actress (Women on the Verge of a Nervous Breakdown; Hair), Nikka Graff Lanzarone as The Whore (Women on the Verge of a Nervous Breakdown), Robert Lenzi as The College Boy (South Pacific), Alexandra Silber as The Young Wife (Carousel - West End; Master Class), Elizabeth Stanley as The Nurse (Million Dollar Quartet; Cry-Baby; Company), Bob Stillman as The Husband (Tony nominee - Grey Gardens; Dirty Blonde), and Max Von Essen as The Soldier (Les Miserables; Dance of the Vampires; Jesus Christ Superstar).
Yesterday, the company met the press.  BroadwayWorld was on hand and brings you photo coverage below.
Previews begin March 4, with an opening set for March 20 and a closing date set for April 3
For tickets, visit www.transportgroup.org.
Photo Credit: Genevieve Rafter Keddy


Bob Stillman, Alexandra Silber, Elizabeth Stanley, Robert Lenzi, Nikka Graff Lanzarone, Max Von Essen, Blake Daniel, Jonathan Hammond, Alan Campbell and Rachel Bay Jones

Nikka Graff Lanzarone and Max Von Essen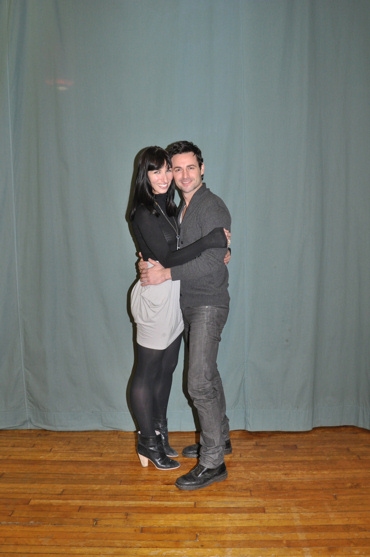 Nikka Graff Lanzarone and Max Von Essen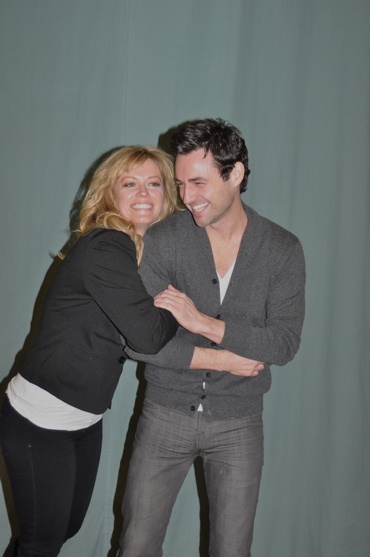 Elizabeth Stanley and Max Von Essen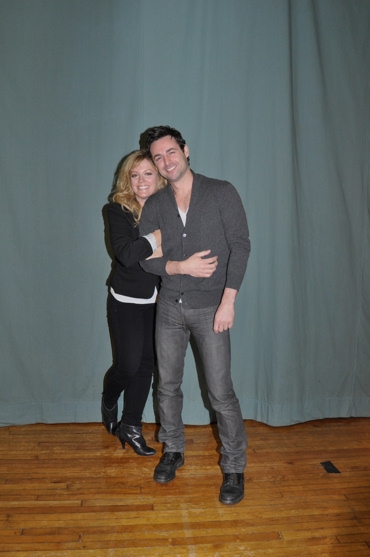 Elizabeth Stanley and Max Von Essen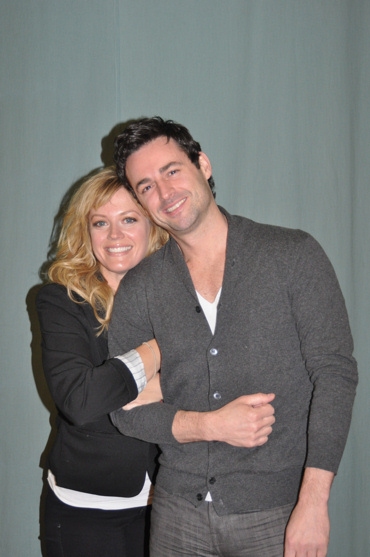 Elizabeth Stanley and Max Von Essen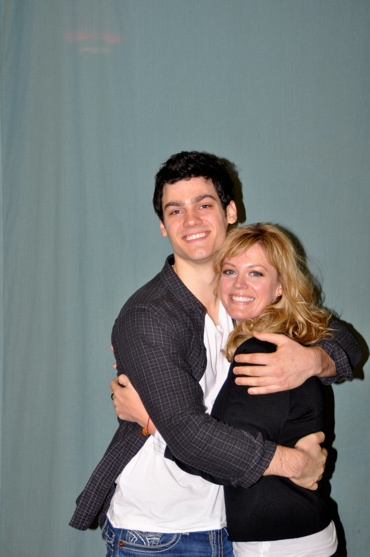 Robert Lenzi and Elizabeth Stanley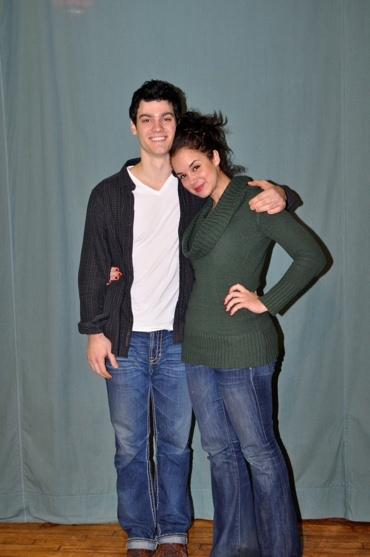 Robert Lenzi and Alexandra Silber

Robert Lenzi and Alexandra Silber

Bob Stillman and Alexandra Silber

Bob Stillman and Alexandra Silber

Blake Daniel and Jonathan Hammond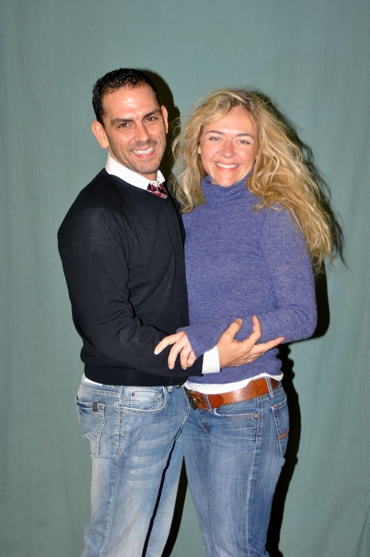 Jonathan Hammond and Rachel Bay Jones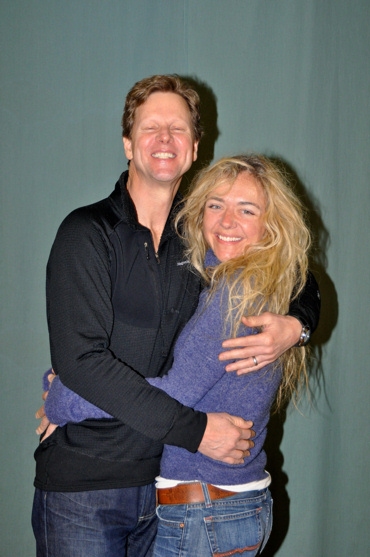 Alan Campbell and Rachel Bay Jones

Alan Campbell and Rachel Bay Jones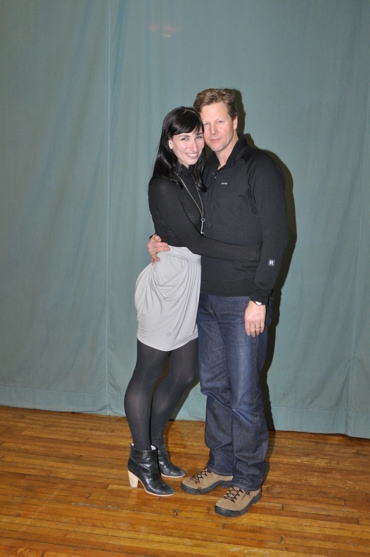 Nikka Graff Lanzarone and Alan Campbell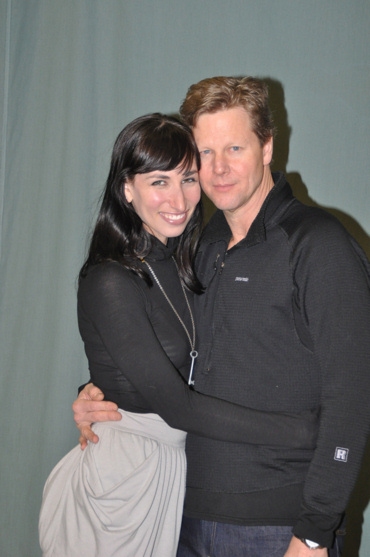 Nikka Graff Lanzarone and Alan Campbell

Scott Rink (Choreographer), Jack Cummings III (Director), Chris Fenwick (Music Supervisor), Sandra Goldmark (Set Designer), and Kathryn Rohe (Costume Designer)

Bob Stillman, Max Von Essen and Alexandra Silber

Jack Cummings III talking to the cast before the final full cast photo

The Cast, Creative Team and Crew of Hello Again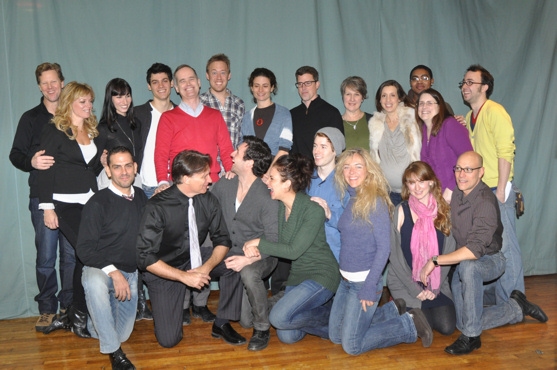 Hello Again Cast and Crew