Photo Coverage: Don't Quit Your Night Job
"Don't Quit Your Night Job," the critically acclaimed comedy variety show featuring a revolving cast of Broadway's brightest performing without a net, proudly returned with a special performance at The Zipper Factory (336 West 37th Street, between 8th and 9th Avenues) on Thursday, November 15 at 11:30PM.
"Don't Quit Your Night Job" is where Broadway goes to let its hair down.  The late night happening of improv, music, sketches and stories was created by its stars and industry mainstays: Steve Rosen, David Rossmer, Sarah Saltzberg and Dan Lipton (musical director).  Joining them were Mo Rocca, Katie Finneran, Asmeret Ghebremichael, Jason Kravits, John Ellison Conlee, Marc Kudisch, Sandy Rustin, Bob Saget, Alicia Witt, Jamie-Lynn Sigler and Daniel Pearce!

Photos by Peter James Zielinski

The cast of Don't Quit Your Night Job

Bob Saget and Jamie-Lynn Sigler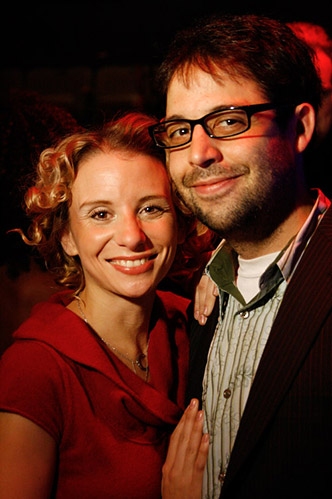 Sarah Saltzberg and Steve Rosen

Jason Kravits, Jamie-Lynn Sigler, and Bob Saget

Sean Gilbert and Trevor Braun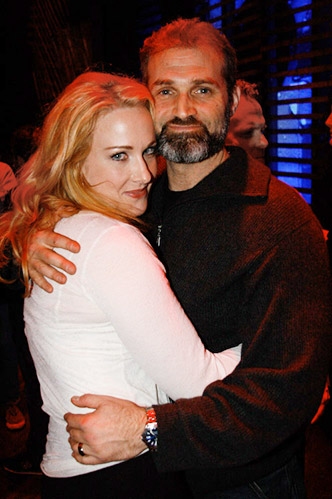 Katie Finneran and Marc Kudisch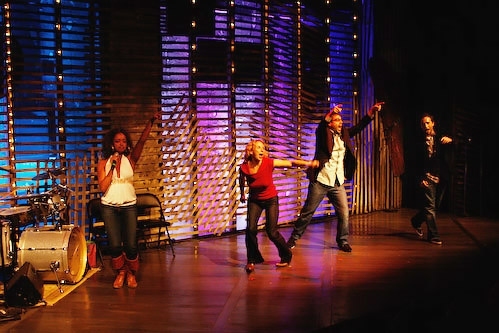 Asmeret Ghebremichael, Sarah Saltzberg, Steve Rosen, and David Rossmer

John Ellison Conlee, Marc Kudisch, and David Rossmer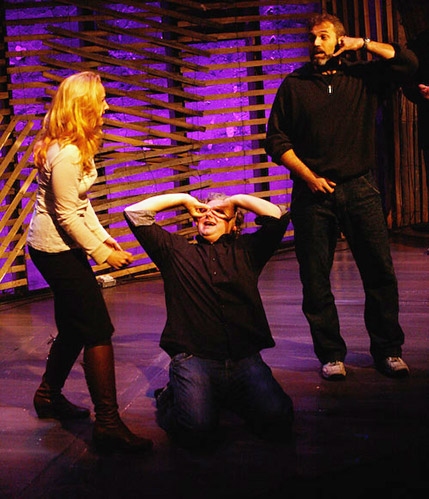 Katie Finneran, John Ellison Conlee, and Marc Kudisch

Katie Finneran, John Ellison Conlee, and Marc Kudisch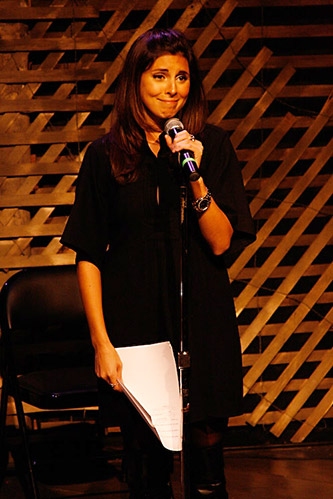 Jamie-Lynn Sigler

Daniel Pearce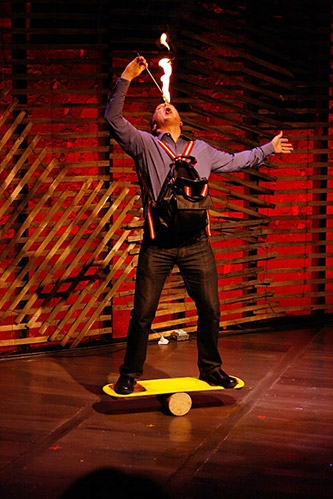 Daniel Pearce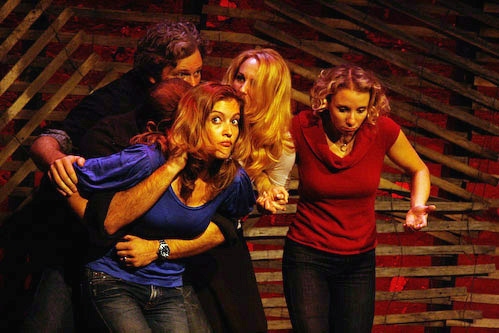 Sandy Rustin, Marc Kudisch, Katie Finneran, John Ellison Conlee, and Sarah Saltzberg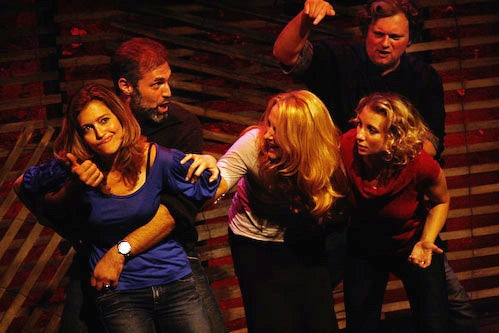 Sandy Rustin, Marc Kudisch, Katie Finneran, John Ellison Conlee, and Sarah Saltzberg

Jason Kravits, Sarah Saltzberg, and Marc Kudisch

Trevor Braun and Sean Gilbert perform the final scene of The Farnsworth Invention

Trevor Braun and Sean Gilbert perform the final scene of The Farnsworth Invention

David Rossmer and John Ellison Conlee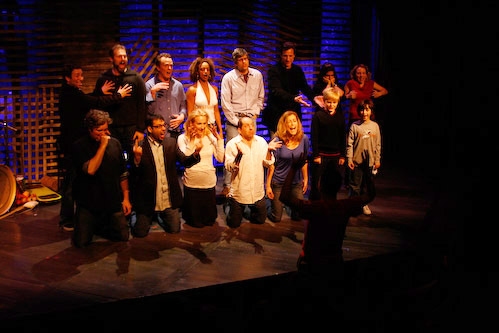 The cast of Don't Quit Your Night Job

The cast of Don't Quit Your Night Job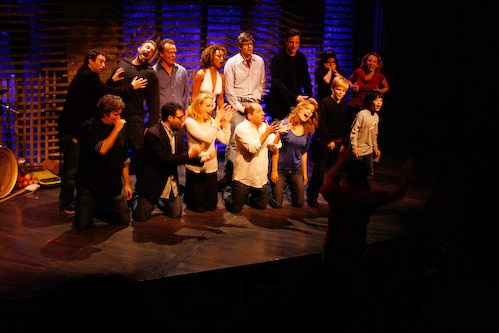 The cast of Don't Quit Your Night Job

Bob Saget and Jamie-Lynn Sigler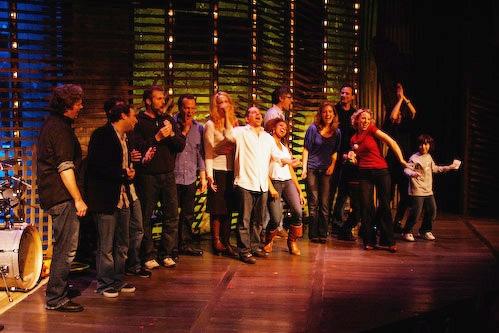 The cast of Don't Quit Your Night Job