Off Broadway League Announces Casey York as New President
The organization also announced two new officers, Evan O'Brient as 2nd VP, and Steven Chaikelson as Treasurer.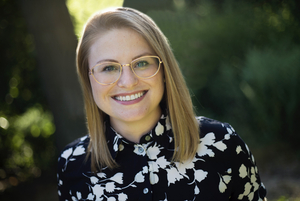 The Off Broadway League today announced the election of Casey York as its new President. The organization also announced two new officers, Evan O'Brient as 2nd VP, and Steven Chaikelson as Treasurer and four new board members: Emily Currie, Toni Davis, Teresa Gozzo, and Kyle Provost. York replaces Terry Byrne who served in the role of President for two years and was on the Board of directors since 1993. The leadership transition at the volunteer-led organization occurs six months into an unprecedented and historic shutdown that has resulted in the suspension or cancellation of countless Off-Broadway productions to date, with no reopening date established.
"Our industry has been decimated by the twin pandemics of COVID-19 and systemic racism and the pervasiveness and persistence of state-sanctioned violence against Black people. We know the industry will not be the same when we re-open after this pandemic, and we must take this opportunity to reimagine and lay the groundwork for the industry-wide changes that are necessary," says Incumbent President York, adding "I recognize that we are a predominately white organization which doesn't accurately reflect the broader Off-Broadway community, or our home city of NYC. We are committed to doing the work required to become a more equitable, just and inclusive organization and to holding ourselves accountable for meeting these goals." In the next six months the Off Broadway League will form a standing Board Committee on EDI, examine its by-laws and membership practices to remove obstacles and barriers to membership, enhance educational offerings for emerging managers and producers, and hold more open forums to increase transparency and participation among the broader membership. The slate of board members for 2020-2021 is: Casey York - President,
Ryan Conway
- 1st Vice-President, Evan O'Brient - 2nd Vice-President,
Steven Chaikelson
- Treasurer,
Pamela Adams
- Secretary,
Jeremy Adams
, Dean Carpenter, Emily Currie, Toni Davis,
Beth Dembrow
, Teresa Gozzo,
Carol Fishman
,
George Forbes
,
Roger Gindi
,
Gary Glaser
(Council),
Meghan Lantzy
, Danielle Karliner Naish,
Eva Price
, Kyle Provost,
Catherine Russell
, and
Lindsey Sag
.
More Hot Stories For You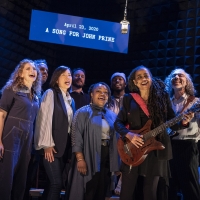 Suzan-Lori Parks' PLAYS FOR THE PLAGUE YEAR to Return to The Public in April 2023

December 2, 2022

After a truncated run as a result of several COVID-19 cases in the company, Suzan-Lori Parks' theatrical concert PLAYS FOR THE PLAGUE YEAR will be returning for an engagement in The Public Theater's Joe's Pub in April 2023.
---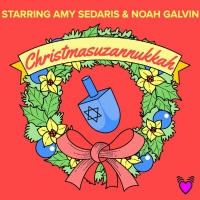 Noah Galvin Will Lead New Meet Cute Audio Series, CHRISTMASUZANNUKKAH

December 2, 2022

Noah Galvin has been cast in Meet Cute's new audio series, Christmasuzannukkah. The cast also includes Amy Sedaris, Danny Tamberelli, Torian Brackett, Eliza Hurwitz, and Olivia Miller.
---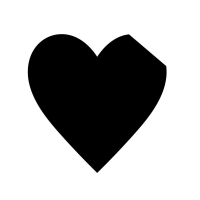 Performance Space New York Announces Spring 2023 Season of its HEALING SERIES

December 1, 2022

Performance Space New York has announced the Spring 2023 season of its Healing Series, the second part of its year-long reflection on the political potency of healing and the role performance plays in it, in the midst of what feels like a momentous shift in art-making to foreground modes and practices of care.
---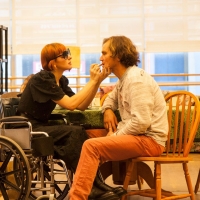 DES MOINES Starring Michael Shannon & More Announces New Preview & Opening Dates

December 1, 2022

Theatre for a New Audience has announced new preview, press, and opening dates for Denis Johnson's Des Moines. Due to the detection of Covid within the Des Moines company, performances November 29 – December 3 have been canceled, with the production now beginning December 4.
---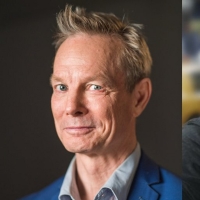 Bill Irwin and John Douglas Thompson to Star in ENDGAME at Irish Repertory Theatre

December 1, 2022

Irish Repertory Theatre has announced two productions to begin its 2023 season. Irish Rep will present Endgame by Samuel Beckett January 25-March 12, 2023, on the Francis J. Greenburger Mainstage, with an opening night set for February 2, 2023.
---