Mark Jacoby Begins Performances in the World Premiere of VILNA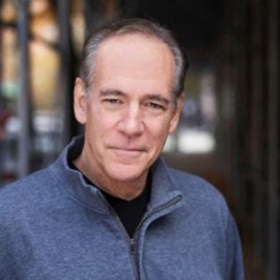 Vilna, a new play by Ira Fuchs directed by Joseph Discher, will begin its limited Off-Broadway World Premiere engagement at the Theatre at St. Clement's (423 West 46th Street, between Ninth & Tenth Avenues) tonight Monday March 11th. Opening Night is set for Wednesday March 20th (7pm). This limited Off-Broadway engagement will continue through Sunday April 14th only.

Mark Jacoby, best known for his roles on Broadway including Gaylord Ravenal in Show Boat (Tony Award nomination) and Father in Ragtime, among others, will be joined by Sophia Blum, Brian Cade, Paul Cooper, Sean Hudock, Nathan Kaufman, Tom Morin, Seamus Mulcahy, James Michael Reilly, Patrick Toon, and Carey Van Driest. Vilna will have scenic design by Brittany Vasta, costume design by Devon Painter, lighting design by Harry Feiner, and sound design by Jane Shaw. Rick Sordelet will serve as Fight Director.

Vilna, inspired by a news report of the discovery of the escape tunnel at the site of the Vilna ghetto, tells the heroic story of Motke Zeidel and Yudi Farber from the ages of 11 through 28, actual people who come of age in the remarkable city of Vilna during its degradation in the years before World War II and its destruction during the war. As the home they knew collapses, going from vibrant metropolis to stifling ghetto and ultimately the Ponar killing pits, they face painful moral choices to save others while putting their own lives at risk. Vilna contains an important message for today in light of the rise of political polarization, hate crimes, xenophobia and wealth inequality, the same issues seen in Nazi Germany.

"Because we are three generations removed from the Holocaust, the world's collective memory of it is fading away. This emboldens people and institutions to promulgate Anti-Semitic lies and tropes and engage in violent hate crimes. Anti-Semitic lies, misinformation and hatred-mongering will never disappear. They serve a useful purpose as a politically exploitative tool of demagoguery to manipulate public sentiment; a tried and proven tool for capturing attention and consolidating power, effective at every level of political organization. Furthermore, the current autocratic rulers of Sovereign states that collaborated with the Nazis are taking advantage of the historical distance from the Holocaust to revise the historical record of their country's complicity and memorialize Nazi collaborators as heroes. The question is, when does this Anti-Semitic activity, historical revisionism and world-wide enthusiasm for Neo-Nazi ideals become sufficiently amplified in frequency and volume to cause the alarm that we are on the verge of another anti-Semitic calamity of world-wide proportions?" said Mr. Fuchs.

Mark Jacoby's Broadway appearances include leading roles in Elf, Sweeney Todd, Man of La Mancha, Ragtime, Show Boat (Tony, Outer Critics, and Joseph Jefferson nominations), The Phantom of the Opera, Grand Hotel, and Sweet Charity (Theatre World Award). Also in New York: Critical Darling for New Group, Sitting Pretty for Hypothetical Theatre, Enter the Guardsman for Vineyard Theatre (Drama Desk nomination). Elsewhere: Five Presidents (Milwaukee Repertory Theatre/Bay Street Theatre), Sleuth(Maltz/Jupiter Theatre), Guess Who's Coming to Dinner (Asolo), The Play's the Thing(Shakespeare Theatre of New Jersey, directed by Joe Discher), Life x 3 (Repertory Theatre of St. Louis), Fiddler on the Roof (Walnut Street Theatre/Barrymore Award), The Visit(Goodman and Signature Theatres/Helen Hayes Nomination), and Nine (Joseph Jefferson Award). Recent on-camera appearances include TV's "The Blacklist," "Madam Secretary," and "The Good Fight;" and on the big screen, The Post.

The remarkable city of Vilna was a highly evolved center of civilization where Jews lived since the tenth century. In the 18th century Vilna was the center of Jewish learning in Europe. Napoleon called it the "Jerusalem of the North." Vilna was distinguished as a highly evolved center of economic, cultural, educational, and charitable activity. Vilna was the antithesis of the stereotypical shtetl enclaves of Eastern Europe. During the 19th century innovative Jewish industrialists and merchants manufacturing and trading contemporary products such as ready-made clothing and gloves, beer, tobacco, and sugar plants as well as mills, printers and tanneries. The civil infrastructure of the city was second to none in the world: it was the railroad transit hub for merchandise traveling between Russia and Germany. It had a telegraph system in 1838, a telephone network by 1886, a municipal sewage system in 1899, an electric power-generating station and wiring grid in place by 1901. By the late 1800s Vilna had dozens of synagogues, libraries, schools, theaters, museums, medical facilities, scientific institutions, newspapers, periodicals, journals and book publishing houses. The YIVO Institute, an organization that preserves, studies, and teaches the cultural history of Jewish life throughout Eastern Europe, Germany, and Russia, was founded in Vilna in 1925. Renowned scientists, teachers, writers, sculptors, and musicians made their homes there. Yiddish was the common language. At the beginning of the 20th century, Vilna had hundreds of Jewish educational institutions in which 13,000 children studied. Vilna was renamed Wilno in 1921 when Poland was reconstituted, at which time the Jewish community fell into decline. The Nazis completely eradicated the Vilna Jews between 1941 and 1944, and the city was renamed Vilnius after World War II when it became part of Lithuania.

Performances are Monday, Wednesday through Saturday evenings at 7pm, with matinees Wednesday & Saturday afternoons at 2pm & Sunday afternoon at 3pm.

Tickets are $39.50 - $69.50, with premium seats available for $99.50. They may be purchased online at Telecharge.com, by phone at 212/239-6200, or in person at the St. Clement's box office (423 West 46th Street, between Ninth & Tenth Avenues) one hour prior to show time.

For more information, visit vilna-the-play.org.