Kathleen Chalfant in Cusi Cram World Premiere & More Feature in Rattlestick's 2019/20 Season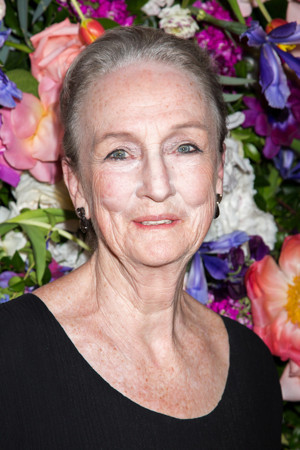 Rattlestick Playwrights Theater announces its 25th Anniversary season, featuring two World Premiere productions. In Fall 2019, after a critically acclaimed workshop production last spring, playwright Cusi Cram (A Lifetime Burning) and Rattlestick's Artistic Director Daniella Topol (Ironbound) will give a full production to Novenas for A Lost Hospital, starring Tony Award-nominated actress Kathleen Chalfant (Angels in America, Wit). In Spring 2020, Rattlestick, along with piece by piece productions and Associate Producer Rising Phoenix Repertory, will present the World Premiere of The Siblings Play by Ren Dara Santiago and directed by Jenna Worsham (Agnes). Dates, additional cast, and creative teams for both productions will be announced at a later date.
Says Rattlestick Artistic Director Daniella Topol, "Our 25th Anniversary Season will look at the myriad of ways in which we take care of one another, as family members, as partners, as caretakers. What do we do when we are unable to meet the needs of others because of time or scarcity of resources? Or because the need is too great? Who fills the gap? These plays wrestle with these questions on micro and macro levels - exploring intimate relationships while asking larger questions about our city and our country."
World Premiere
NOVENAS FOR A LOST HOSPITAL
Written by Cusi Cram
With Dramaturgy by Guy Lancaster
Starring Kathleen Chalfant (Angels in America, Wit)
Directed by Rattlestick Artistic Director Daniella Topol (Ironbound)
Presented in partnership with Village Preservation, NYC AIDS Memorial Board, and St. John's in the Village.
Written by Cusi Cram, and starring Kathleen Chalfant, Novenas for a Lost Hospital is inspired by those who dedicated their lives to care and those who were lost. Guided by Elizabeth Seton of the Sisters of Charity (Chalfant), the piece theatrically explores the 161-year history of the hospital. Novenas uses theater as a vehicle to remember, to honor, and to celebrate the life and impact of St. Vincent's Hospital.
Novenas dramaturg Guy Lancaster writes: "St Vincent's Hospital was started in a rented house on East 13th St. in 1849 by four nuns from the Sisters of Charity during one of the cholera epidemics which periodically swept through the city in the 19th century. It was the first Catholic hospital in Manhattan. Survivors of disasters such as the sinking of the Titanic, the Triangle Shirtwaist Factory Fire and 9/11 were treated in the hospital after it moved to its eventual site on 7th Avenue in 1856. But the central mission of St Vincent's was to provide medical care to generations of people living on the West Side. A devastating new plague, HIV/AIDS, would profoundly affect the institution and the surrounding neighborhood from the 1980s onwards as the hospital became a center for AIDS research and treatment. By the time St Vincent's closed its doors on April 30, 2010, 3500 employees had lost their jobs. The last Catholic hospital in Manhattan was replaced by a luxury condo development."
"With Novenas for a Lost Hospital, Cusi Cram is making a memorial worthy of the immense importance of St. Vincent's Hospital to generations of New Yorkers," said Kathleen Chalfant. "St. Vincent's was a place to be healed in both body and spirit, and for those of us who were touched personally by it, the loss of the hospital is a great tragedy. I hope our work on the project will make the place alive again."
The piece will begin with a prologue at St. John's in the Village and culminate with an epilogue, created in partnership with The Stonewall Chorale, in the streets of the West Village and ending at the AIDS memorial on the former site of St. Vincent's Hospital. The prologue and epilogue are created by architect Norman Scott Johnson, director/creator James Scruggs, choreographer Irving Amigon, and composer/designer Serge Ossorguine.
Novenas for a Lost Hospital was commissioned by The New York State Council on the Arts with the Support of Governor Andrew M. Cuomo & The New York Legislature, and was developed at Space at Ryder Farm. Production support is provided by The Still Point Fund and the Venturous Theater Fund of Tides Foundation.
World Premiere
THE SIBLINGS PLAY
By Ren Dara Santiago
Directed by Jenna Worsham (Agnes)
Produced by Rattlestick Playwrights Theater and piece by piece productions
In Association with Rising Phoenix Repertory
Written by Ren Dara Santiago and directed by Jenna Worsham (Agnes), The Siblings Play delves deep into the psyche of a teenage girl and her two brothers left to raise each other in their parents' absence. The play looks at the ways these three teenagers protect, love, fight, and diminish in the wake of their family history and the complexity of growing up with parents who are too young to be parents in the first place. In The Siblings Play, Santiago gives voice to characters rarely seen on the stage with theatricality, poignancy, humor, and empathy.
Santiago's long history with Rattlestick began in 2010 when she came to see the Rattlestick production of Annie Baker's Aliens. Shortly thereafter, Santiago worked with Lucy Thurber and other theater makers to form Middle Voice, Rattlestick's apprentice company. Over the past seven years working with Middle Voice, Santiago has developed many of her own projects as well as performed in projects written by her peers. In 2014, she became Middle Voice's co-Artistic Director.
Lucy Thurber writes about Ren: "She is truthful, kind, generous, hard-working and fierce. Ren's characters move me. I find her ability to be lyrical with her language one minute and brutal the next, gorgeous. She is brave. She handles ugly, hard subjects with real humanity. She has a wonderful sense of humor. She writes work that is generous to her actors. I think she is going to be a brilliant force in American theater and beyond."
"It's a love letter to one's home, written with blood and sweat and touched by her wild imagination," said director Jenna Worsham. "Ren loves where she comes from, but she is also not afraid to challenge her own communities - a fairness you can sense in all of her plays. And she has that rare ability of the playwright: to capture the voice of her people, in both their beauty and their violence."
"I like subverting familiar narratives; focusing on heroes adjacent to the ones we know. The Siblings Play is a coming-of-age tale most don't see," said playwright Santiago. "I grew up with kids who did the parenting in their families. We cooked the meals for our siblings. We innovated ways to generate income. We did so at the expense of our education. We rose earlier and fell to bed last so we were often tired in class. I know those kids. And for them, I want to be a resource. With this production of The Siblings Play, I want them to hear: you are visible and your value can never be wasted."
The Siblings Play has been developed through Cherry Lane's Mentor Project and the Ojai Conference. This will be Ren's first professional production, reinforcing Rattlestick's staunch commitment to providing resources and opportunities to emerging voices.
In addition to these MainStage productions, Rattlestick will continue its mission to present diverse, challenging, and provocative plays and to foster new voices and new work with its NEW VOICES/NEW WORKS program in partnership with Rosalind Productions, Inc., including public and, in-house readings and workshops, NEW SONGS NOW, the ACTORS WHO WRITE LAB, and workshop productions by MIDDLE VOICE, Rattlestick's Apprentice Company. Dates and creative teams for all events will be announced at a later date.
All productions are to be performed at Rattlestick Playwrights Theater (224 Waverly Place). Subscriptions for the 2019/20 Rattlestick season are $99 for returning members. For new members, subscriptions are $109 if purchased prior to September 1. After September 1, subscriptions are $125. Rattlestick memberships include a choice premium seat for Mainstage and Apprentice shows, discounted guest tickets, unlimited ticket exchanges (subject to availability), advance notice and discount offers to readings, special events, and more.
As part of Rattlestick's 2018/19 season, Lockdown, by Cori Thomas and directed by Kent Gash, will begin performances on April 17, 2019 at Rattlestick Playwrights Theater, and will open on May 2, for a run through May 19, 2019.
Photo Credit: Jennifer Broski