Click Here for More Articles on Podcasts
Exclusive Podcast: LITTLE KNOWN FACTS with Ilana Levine and Douglas and Susan Segal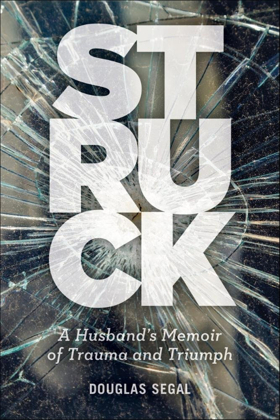 BroadwayWorld has teamed up with Broadway actress Ilana Levine, who makes her entrance onto the podcast stage with her critically acclaimed show Little Known Facts. Ilana's unique brand of celebrity interview, "Podcast Vérité," is unfiltered, raw, honest and uniquely funny. Her twitter account @ilanalevine was named one of the " 100 Twitter accounts to follow in 2018 .
For more on Little Known Facts, click here!
In 2012, Little Known Facts host Ilana Levine got a call that her dear friend Susan was in a horrible car accident. Her car had literally been crushed by a Los Angeles city bus that had driven head on into Susan's car. Her 12 year old daughter who had been in the passenger seat walked out of the car unharmed but Susan was trapped inside. Almost every bone in her body was broken including her neck, she had bleeding on her brain and her lungs had collapsed. One of life's biggest clichés became a horrific reality when Douglas Segal, Susan's husband, showed up at the scene. Following the accident, Doug began sending regular email updates to their circle of friends and family-a list that continued to grow as others heard of the event and were moved by the many emotional and spiritual issues it raised. Those emails became the centerpiece of his memoir "Struck" an intimate and honest chronicle built around these email updates, and is a profound example of how people show up for one another in times of crisis and is an uplifting tribute to love, determination, and how the compassion of community holds the power to heal, serving as an inspiring testament to the resilience of the human spirit when faced with pain and adversity.

Doug and Susan share the harrowing story of what it took to recover from a near death accident not just physically but emotionally and spiritually and share many of the life lessons learned along the way.
Follow Little Known Facts on: TWITTER l FACEBOOK l INSTAGRAM
Related Articles