BWW Review: A CHORUS LINE at Richmond Triangle Players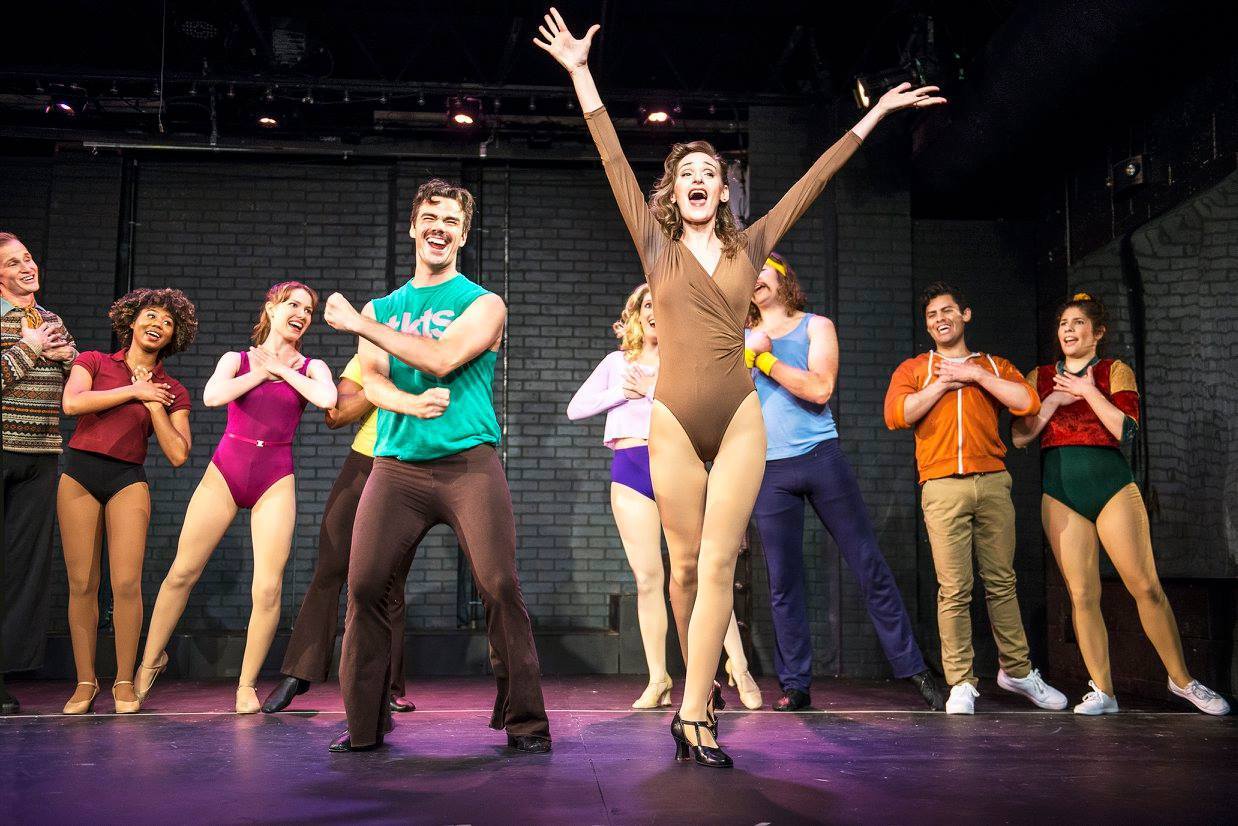 Richmond Triangle Players closes its 25th anniversary season with an already-extended, completely-sold-out production of the very ambitious A CHORUS LINE.
When RTP announced it would be doing A CHORUS LINE, there were a lot of skeptics who said it couldn't be done on the postage-stamp stage at the Robert B. Moss Theatre. Cynics take note: Not only has RTP brought together 23 capable performers for its grand production, but all 23 are on stage at the same time during various numbers, including the audience-rousing finale of "One: Reprise."
A CHORUS LINE is the groundbreaking musical that follows a group of aspiring performers throughout the course of an audition for a Broadway show. The characters and stories are based on taped sessions with Broadway actors from the 1970s. To date, it is the sixth longest-running Broadway musical and is revered around the world.
Director and Choreographer, Justin Amellio has assembled a well-balanced cast of actors, singers and dancers, some of whom are genuine triple-threats. Instead of infusing Michael Bennett's iconic choreography, Amellio puts his own mark on the production with original choreography that feels underwhelming and uneven. Under the musical direction of Kim Fox and the vocal direction of Stephen Rudlin, the cast shines during big ensemble numbers, such as "Hello Twelve, Hello Thirteen, Hello Love" and "One."
Frank Foster's bare-stage design provides ample room for the big dance numbers. Michael Jarrett's lighting is precise and one of the technical highlights of the production. With pre-recorded tracks blaring, and without microphones on any of the performers, Joey Luck's sound design is problematic and makes it difficult for audience members in the back to hear individual solos throughout the larger group numbers.
Derrick Jaques' powerful vocals are on display throughout the production, most notably during the hilarious "Sing," where he is joined by a deliberately and perfectly off-key Katherine S. Wright. As Maggie, Rachel Marrs brings balance to a somewhat flat "At the Ballet." As Val and Bobby, Mallory Keene and Bartley Mullin provoke hysterical laughter during "And.." and "Dance: Ten, Looks: Three."
Steven Rada delivers an emotional performance as Paul, and shows off incredible acting chops during his tear-jerking monologue. Alexa Cepeda is perfectly cast as Diana and shines during "Nothing" and "What I Did for Love."
This sold out production of A CHORUS LINE runs at the Robert B. Moss Theatre through July 14.
Related Articles View More Central Virginia

Stories

Shows