Feature: JOHN BUIJSMAN SPEELT ROL IN MUSICAL CHARLIE AND THE CHOCOLATE FACTORY!
Acteur John Buijsman zal een rol gaan vertolken in de musical Charlie and the Chocolate Factory. Samen met Peter van Heeringen zal hij afwisselend de rol van opa Jakop gaan spelen, de opa met wie Charlie een rondleiding door de fabriek van Willy Wonka gaat beleven. Charlie and the Chocolate Factory gaat op zondagmiddag 11 september 2022 in première in DeLaMar en zal van eind augustus 2022 tot en met begin maart 2023 te zien zijn in de grote Nederlandse theaters.
'Heel fijn dat ik deel uit mag maken van dit prachtige stuk over liefde en hebzucht, over een familie die helemaal niks heeft, maar wel erg goed kan delen. En natuurlijk over het grote avontuur van de onbaatzuchtige Charlie dat ons leert: stop nooit met dromen, zelfs niet als je denkt dat ze te groot worden.' John Buijsman
Charlie and the Chocolate Factory vertelt het alom bekende verhaal over Charlie die een van de gouden tickets bemachtigt waarmee hij toegang krijgt tot de mysterieuze chocoladefabriek van Willy Wonka.
John Buijsman
Acteur, muzikant en theatermaker John Buijsman speelde o.a. bij Orkater, Toneelgroep Oostpool, Het Zuidelijk Toneel, het Rotterdams Philharmonisch Orkest, het Ro Theater, Senf Theaterproducties More Theaterproducties en Toneelgroep Jan Vos. In de bioscoop was hij onder andere te zien in de ID:A, Loenatik the moevie, Kruistocht in Spijkerbroek, Familieweekend, Kidnep, Sorry, De Marathon en Wat je vindt mag je houden. Met de film Skin had hij nationaal én internationaal succes. Hij maakte radio voor radio Rijnmond en Link en regisseerde een documentaire en theaterstuk.
De veelzijdige Rotterdamse theatermaker heeft ook al zeventien eigen solovoorstellingen op zijn naam staan. Daarin verhaalt hij over de tragiek in het menselijke leven en de schoonheid en het verval ervan. Gespeeld in theaters maar ook op locatie. Veelal met Peer Wittenbols als schrijver en met wisselende regisseurs en muzikanten om impulsen te blijven geven aan zijn ontwikkeling als maker en acteur. In de loop der jaren heeft John een trouwe, zich steeds uitbreidende publieksgroep aan zich weten te binden.
Chantal is a passionated theatregoer and takes the same passion into her day job: voice casting director, where she casts voice-actors for commercials and other projects. 
From her home ... (read more about this author)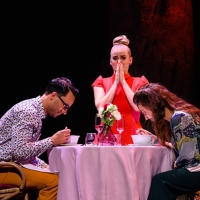 Review: BLIND DATE, A NEW DUTCH MUSICAL COMEDY ⭐️⭐️⭐️⭐️⭐️ at Schouwburg Het Park Hoorn

November 27, 2022

What did our critic think of BLIND DATE, A NEW DUTCH MUSICAL COMEDY at Schouwburg Het Park Hoorn?
---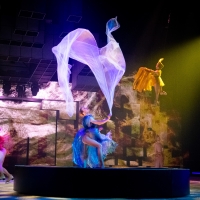 Feature: AL 50.000 KAARTEN VERKOCHT VOOR SUPERNOVA VAN HOLIDAY ON ICE!

November 23, 2022

De internationale ijsshow SUPERNOVA van Holiday on Ice heeft in de voorverkoop al meer dan vijftigduizend kaarten verkocht. Dat is een unicum in de geschiedenis van de ijsdansvoorstellingen van Holiday on Ice in Nederland. Na een periode van zes jaar is Holiday on Ice eindelijk weer in ons land te zien en gaat de wervelende nieuwe show SUPERNOVA, vanaf 8 december te zien door heel Nederland.
---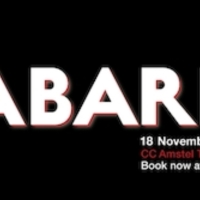 Feature: REVIEW ROUND UP - QETC'S CABARET BACK IN DECEMBER at CC Amstel

November 23, 2022

Following its total sell out run in November, the legendary musical Cabaret is back in Amsterdam's CC Amstel theatre for just 7 more shows - 14- 18th December. The show got amazing reactions from both public and press - here are just a few highlights of the reactions.
---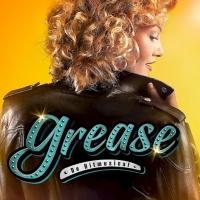 Feature: MARJOLIJN TOUW, ESMEE DEKKER, WILLIAM SPAAIJ EN JONATHAN VROEGE IN GREASE!

November 23, 2022

Ik ben enorm blij met deze cast,' laat Albert Verlinde weten. 'Marjolijn, William, Jonathan en Esmée zijn stuk voor stuk zeer ervaren acteurs die deze voorstelling naar een hoger niveau tillen. De musical is een fenomeen. Een begrip. Zelfs bij de jonge generatie. Het is fantastisch dat deze voorstelling wellicht de grootste fan schare, in alle leeftijden, ter wereld heeft en deze zelfs na 45 jaar blijft groeien. Van de acteurs verwachten we veel. En ik heb alle vertrouwen in de cast die we nu hebben.
---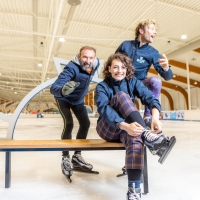 Feature: EERSTE HOOFDROLSPELERS MUSICAL DE TOCHT BEKEND!

November 22, 2022

Over iets minder dan een jaar gaat Musical De Tocht in Leeuwarden in première. De producent heeft vandaag de eerste drie hoofdrolspelers bekendgemaakt. Nandi van Beurden, Wolter Weulink en Thijs Meester zullen vanaf oktober 2023 de Elfstedentocht tot leven brengen.
---