The Williamson County Performing Arts Center Announces Cast And Creative Team For THE MARVELOUS WONDERETTES
Featuring more than 30 classic 50s and 60s hits, including "Lollipop," "Mr. Sandman," "Lipstick on Your Collar," "It's my Party," and "Respect".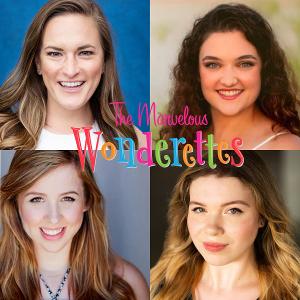 The Williamson County Performing Arts Center at Academy Park and Williamson County Parks and Recreation Department (WCPR) have announced the cast and creative team for The Marvelous Wonderettes. Performances will take place Friday, November 4, 2022 at 2 p.m. and 7 p.m., Saturday, November 5, 2022 at 2 p.m. and 7 p.m., and Sunday, November 6, 2022 at 2 p.m.
This smash Off-Broadway hit takes us to the 1958 Springfield High School prom, where we meet and learn about the lives and loves of Betty Jean, Cindy Lou, Missy, and Suzy: four girls with hopes and dreams as big as their crinoline skirts. When the Wonderettes reunite to perform at their 10-year reunion, we learn about the highs and lows the girls have experienced in the past decade and are charmed to find that no matter what life throws their way, they will conquer it together. Featuring more than 30 classic 50s and 60s hits, including "Lollipop," "Mr. Sandman," "Lipstick on Your Collar," "It's my Party," and "Respect," The Marvelous Wonderettes will keep you smiling in this must-take musical trip down memory lane!
The cast of The Marvelous Wonderettes includes Molly Brown as Betty Jean (RENT - Nashville Repertory Theatre; The Music Man, A Christmas Carol - Westchester Broadway Theatre; Grease - Times Square Group; Paint Me a Fairytale, The Glass Slipper - Ice Creative Entertainment), RACHEL CALVOSA as Cindy Lou (Casey in First Date, Jenna Roland in Be More Chill, Jordan in Island Song - Vanderbilt Off Broadway; Vocalist: Harmonic Notion - 2019 ICCA Quarterfinalist at Vanderbilt University), MARY-MOLLY STOREY as Missy (Shelby in Steel Magnolias, Diva in Priscilla: Queen of the Desert; Education: BFA Musical Theatre Graduate of AMDA in NYC) and JACLYN BRI WOOD as Suzy (Amy March in Little Women - Watershed Theatre; Middle Tennessee State University: Ocean in Ride the Cyclone, Kiss Me Kate!).
The Marvelous Wonderettes is Directed and Choreographed by VICTORIA REED; Musical Direction by Kelsi Fulton; the Stage Manager is JARMAN MARCELLUS.
Tickets for The Marvelous Wonderettes can be purchased at wcpactn.com.
The Marvelous Wonderettes is presented by special arrangement with Broadway Licensing (www.broadwaylicensing.com)
More Hot Stories For You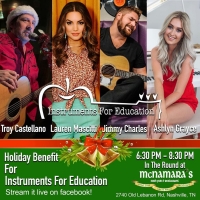 Troy Castellano And McNamara's Irish Pub & Restaurant To Host 2nd Annual Holiday Fundraiser & Instrument Drive

November 29, 2022

Middle Tennessee-based Instruments For Education (IFE) will host its 2nd annual holiday fundraiser and instrument drive raising money and collecting musical instrument donations for Nashville-area students, teachers, and school classrooms.
---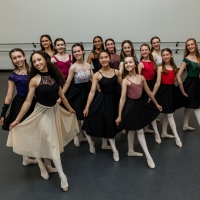 Nashville Ballet Announces Youth Cast For NASHVILLE'S NUTCRACKER

November 22, 2022

Local students will be helping the Emmy nominated Nashville Ballet perform their annual production of Nashville's Nutcracker this December. Running at TPAC December 9–24, this beloved holiday event allows aspiring artists from School of Nashville Ballet, Rejoice School of Ballet, and the Hispanic Family Foundation the opportunity to perform alongside Nashville Ballet's professional company dancers. 
---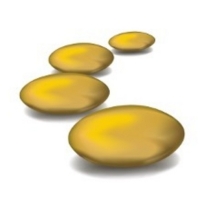 Nashville Bel Canto Foundation Launches New Program Mentoring Young Opera Performers

November 21, 2022

The Nashville Bel Canto Foundation is a nonprofit Young Artist Program that was created to teach the tools to be a professional in the competitive world of opera.
---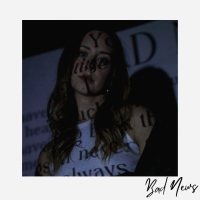 Madison Steinbruck Releases Indie Single 'Bad News'

November 19, 2022

Nashville-based singer/songwriter Madison Steinbruck has returned with her latest single, 'Bad News.' The track, a third single off of Madison's upcoming debut LP Australia's Lonelier, discusses the disappointing realization that an ill-fated relationship has to come to an end.
---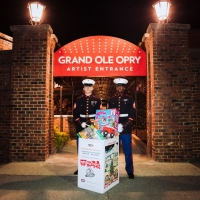 Circle Network Partners With Toys For Tots This Holiday Season With Special Opry Live Episodes

November 17, 2022

Award-winning Circle Network has announced that it will be partnering with Toys For Tots to give back this holiday season through a month-long partnership beginning on Monday, November 21, which will carry on through to December 25.
---