BWW Review: Second Stage Student Theatre's HEDDA GABLER Will Give You Plenty to Talk About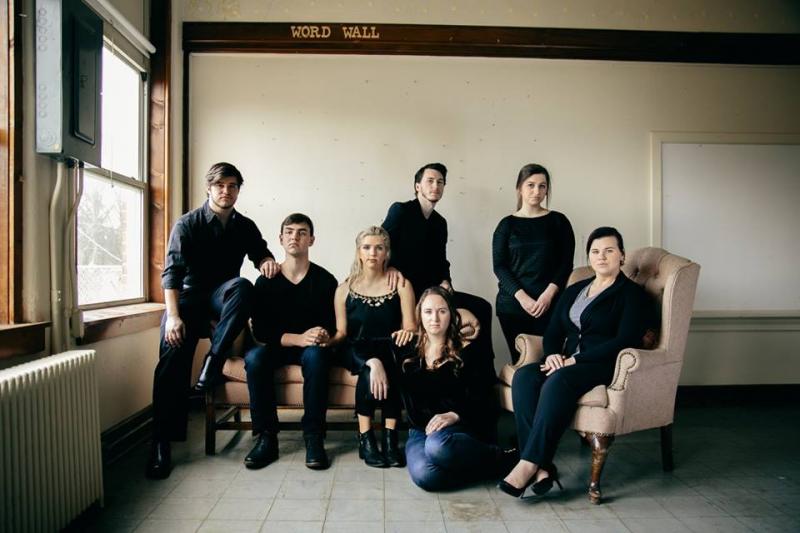 Hedda Gabler, both Henrik Ibsen's legendary anti-heroine and his eponymous play from whence she comes, challenges even the most experienced directors and actors to create a version of the piece that is engaging and authentic - and, perhaps more importantly, appealing to the people sitting in the audience witnessing the willful Hedda succumb to her baser instincts, even while attempting to become a dutiful wife in a society for which she is emotionally ill-equipped.
Hedda Gabler is not particularly likable and therein lies the play's biggest challenge for theater artists: Her self-absorption is evident from her very first moments onstage and her resolute lack of regard for the well-being of those who orbit around her can be off-putting. Self-centered and petulant - and oftentimes thoroughly disagreeable, truth be told - she is complex and complicated. Thus, Hedda Gabler, the play, is no walk in the park, unless you've spent most winters in Ibsen's native Norway.
But theatrical convention be damned: director Scott Patrick Wilson and his determined ensemble of actors and the creative collective who bring Nashville's Second Stage Student Theatre to life are determined to deliver the best Hedda Gabler they can despite their relative youth and innocence. Now onstage at Darkhorse Theater, in the Actors Bridge Studio (2SST presents Ibsen's masterpiece in association with Vali Forrister's acclaimed Actors Bridge Ensemble through Saturday, March 3), the production of Patrick Marber's translation of the original that played London's National Theatre in 2016, following a spate of preceding American productions, retains Ibsen's trademark ambivalence toward his heroine, placing Hedda in the middle of a near-empty pied-a-terre that serves as both her prison and her canvas upon which she paints - no, she scrawls - her own antipathy and rising despair.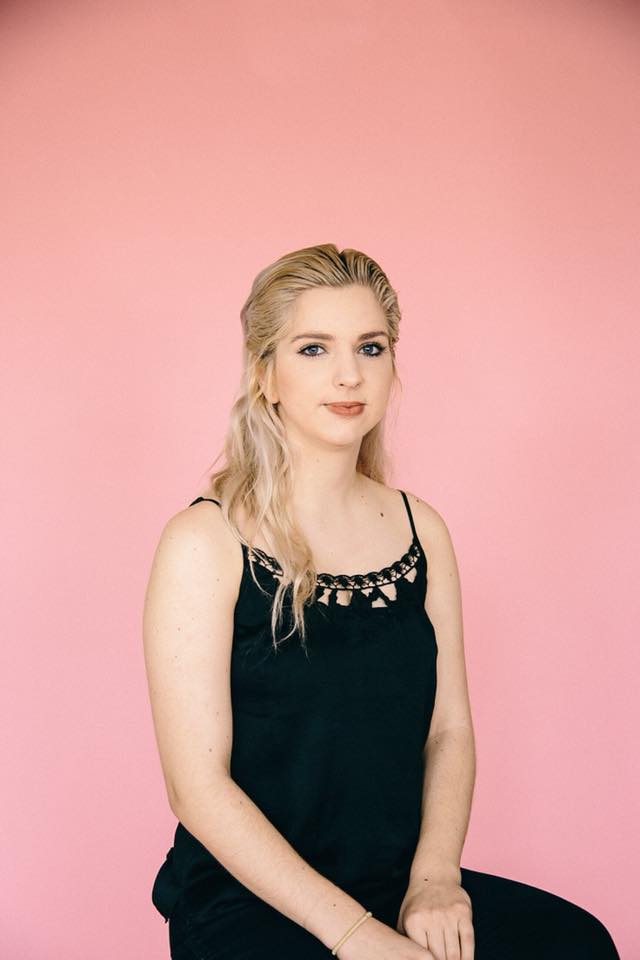 Clearly, Wilson and his cast - a collection of some of his most talented colleagues from Lipscomb University's increasingly vital theater program - have their work cut out for them. They are all quite young, which to their credit might inform their decision to tackle such heavy material, and yet they manage to deliver a product that's sure to be highlights upon their resumes and to provoke a good deal of post-curtain introspection and discussion about the play's contemporary relevance.
Wilson's aesthetic vision for the Hedda Gabler is heavily influenced by still images from the National Theater's Hedda and he and his team of production designers (producers Natalie Risk and Morgan Bowling do triple-duty design-wise, while John Theo provides the potent lighting and sound design that creates the ambience of the play) present a rather stark representation of the home for the newly married Tesmans. Calm shades of pale pink and dusty grey dominate the furnishings (featuring a pretty swell looking pink microfiber, tufted sofa that I covet), while the actors are clad in primarily grey and black modern dress; Lauren Yawn's Hedda spends the two-and-a-half-hours of exposition clad in a pink satin slip, looking for all the world like a Scandinavian Maggie the cat.
Yawn's portrayal of Hedda is at time taunting and mischievous, at others downright repellant and imperious. Yawn's command of the play's language, which she delivers with a sharp focus and an authentic sense of exactly who her character might be, is impressive and it's easy to see how she manages to hold powerful and creative men in her thrall, just as confidently as she shoves the women in her life about the apartment as if she's playing a game of chess with some unseen competitor. Yawn's versatility is evident throughout as Hedda seems sensual and earthy and alternatively superior to those surrounding her.
Yawn is paired with Hendrick Shelton, who is thoroughly plausible and sympathetic as the ineffectual Jorgen Tesman, the man Hedda chooses to marry from among her wide array of suitors (presumably she views Tesman as the most malleable among the men vying for her attention since she seems largely unfeeling toward him, despite the fact he caters to her every whim and desire). The other men who orbit about Hedda, like so many planets around some energy-providing sun, include Sam Kell as the conniving, unscrupulous (and we daresay "villainous" - we half-expected him to start twirling some phantom moustache on his handsome face) Judge Brack, whose manipulations run counter to Hedda's aspirations, and Jonathan Killebrew, in an articulate and genuine performance, as Hedda's one-time paramour Eilert Lovborg, whose life is upended by the woman's cold and callous machinations.
In a fine performance as Tesman's beloved Aunt Juliana, Brooklyn Thompson seems very much at-home in the play's setting - updated to the modern era from Ibsen's original late 19th century period - and Brooke Bethel is sweetly self-effacing (and perhaps rather manipulative herself) as Thea Elvsted, a woman who bounces back from the brink of mournful self-immolation just a tad too quickly. Finally, Katherine Bromer plays the taciturn, poker-faced maid of the Tesman household, with a patina of quietly eloquent servitude.
Wilson employs a rather deft directorial touch in staging the play, developing a palpable sense of the here and now that helps to bring the story the modern feel suggested by Marber's translation and his updating of the script. There's an apparent sense of understanding of the material and an authentic sense of trust among the director and his ensemble that ensures audiences will hang upon every word spoken - and every phrase never heard.
Hedda Gabler. By Henrik Ibsen. Translated and adapted by Patrick Marber. Directed by Scott Patrick Wilson. Produced by Natalie Risk and Morgan Bowling. Presented by Second Stage Student Theatre at the Actors Bridge Studio at Darkhorse Theater, Nashville. Through March 3. For details, go www.2SSTNashville.com. Running time: 2 hours, 30 minutes (with one 10-minute intermission).
photos by Siena Isabella DeMatteis