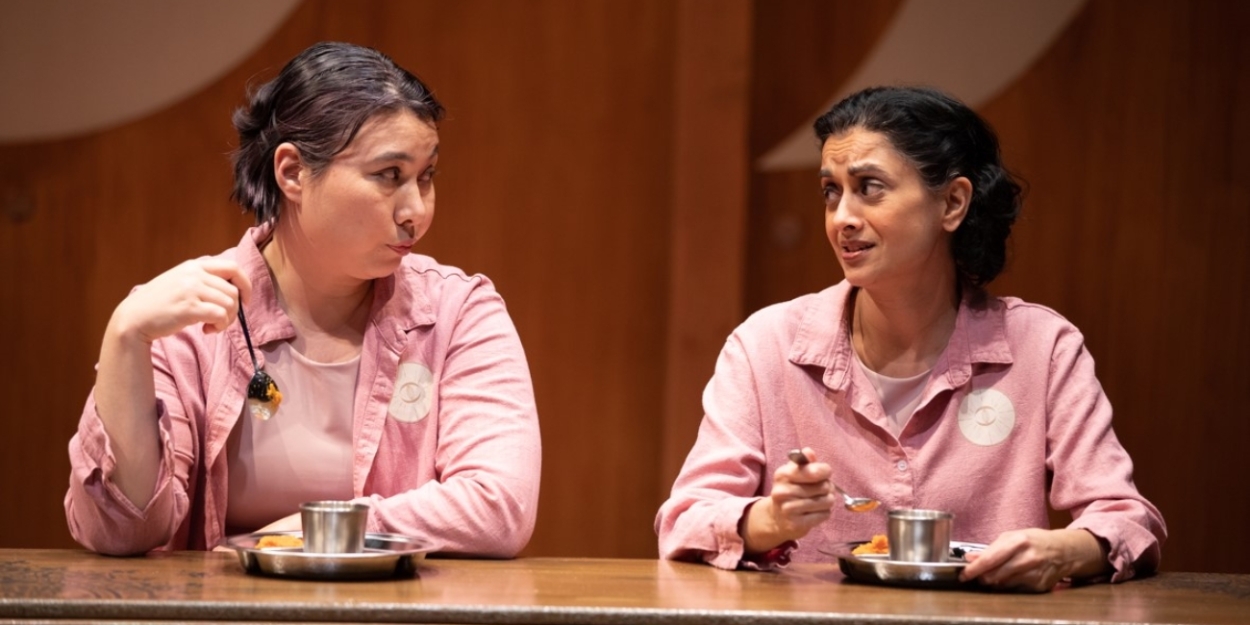 Review: THE FUTURE IS FEMALE at Flint Repertory Theatre
The Future is Female will perform at the Flint Repertory Theatre from February 3rd-19th, 2023
The Flint Repertory Theatre is proud to present the world premiere comedy of The Future is Female, written by and starring Nandita Shenoy. The Future is Female will perform at the Flint Repertory Theatre from February 3rd-19th, 2023. For more information on the production and to buy tickets, please call 810-237-7333 or visit tickets.thefim.org.
The play begins with three women entering a wellness retreat entitled The Future is Freedom. The production centers around four women: the spunky and antisocial Toni, the optimistic and bubbly Maria, and the skeptical and educated Aditi. Lois is the woman who runs the retreat. She is a very eccentric character and, at times, an overly intrusive leader. She leads them in their daily yoga, hiking, and other obscure wellness treatments throughout the retreat. Set in the not-too-distant future at a bizarre wellness center that is very different from what they thought they had signed up for.
The Future is Female is a show that is not only topical to today's growing concern with the crippling erosion of women's reproductive rights but also funny in a very relatable and, at times, frightening way. Women's reproductive rights is a topic that most women are struggling with and that many men (particularly in our government) either ignore or don't fully understand. Nandita Shenoy, who played Aditi and wrote this satire, did an excellent job of portraying the fundamental issues we face but comically presenting the information, making it easier to absorb. Siho Ellsmore (Toni) was hilarious in her role as she pushed away the excitable and naive Maria played by Clara Tristan. Tristan did an excellent job of showing the audience a different perspective on the fertility struggles and what the next generation, Gen Z, is feeling as they bring in the new era after them. Lois played Hallie Bee Bard, is the comic relief throughout the production, and she didn't miss a beat from her physical humor as she dipped and squatted to her comic timing. The audience always perked up when she entered the scene. The Future is Female begs the question, if liberals are not reproducing at the same rate as conservatives, what will that mean for future generations when the conservatives far outnumber the liberal voters? I was utterly humbled and educated by this show. It was empowering to quote the show, "What's freedom without empowerment?"
Some of the Flint Repertory Theatre's upcoming productions are
The Magnificent Seven March 31- April 16, 2023
New Works Festival April 28th-30th
Ragtime June 9-25th
For more information on The Future is Female or any other upcoming shows at Flint Repertory Theatre, please visit flintrep.org.